October 21st
Whohoo🙌 We made it over without any BER-Chaos and went down for a first site visit @pssquaredbelfast this morning👀…and it's looking good!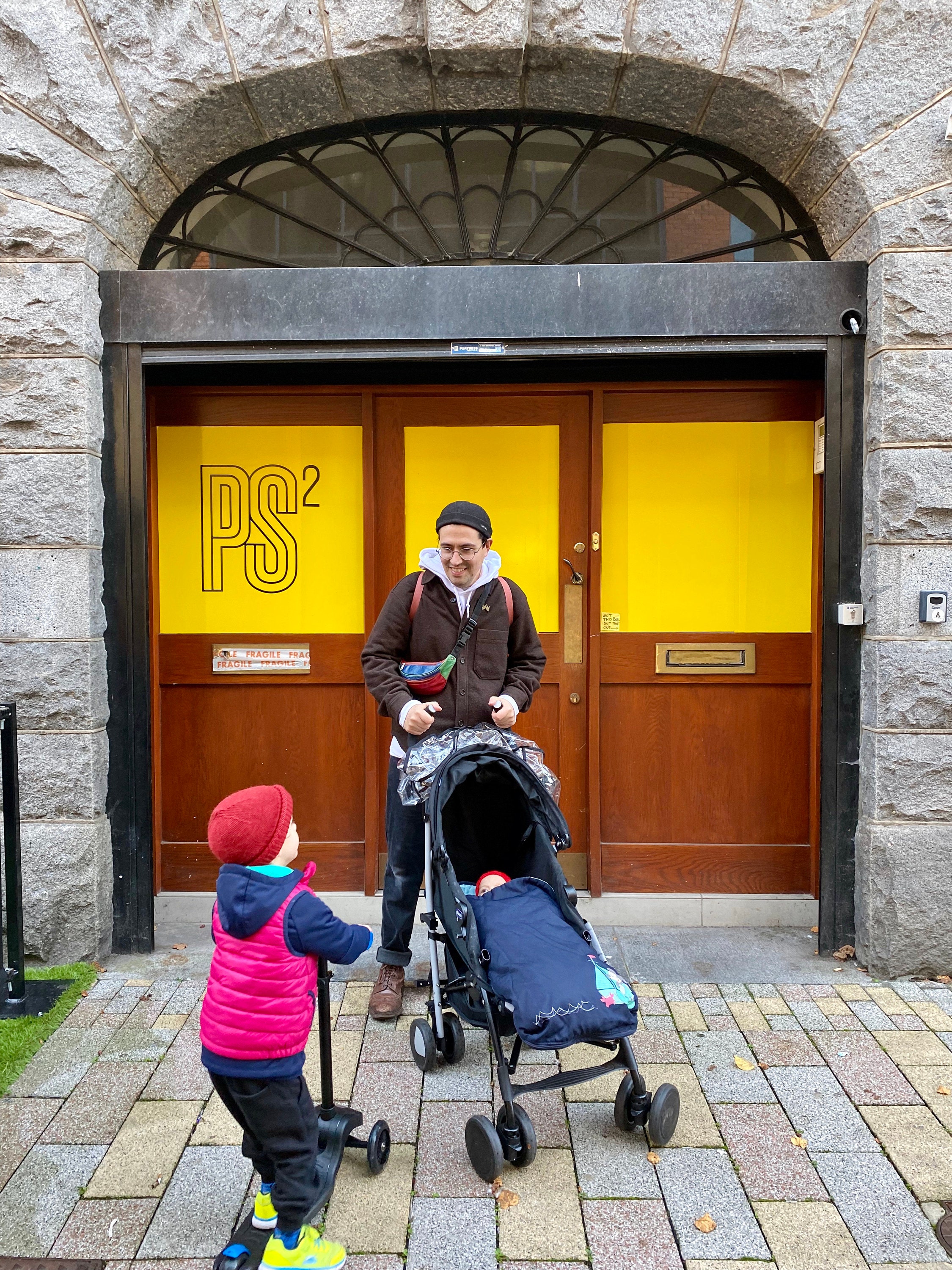 October 24th - Day 1
Well well…here we are! First day in "The Make Room" was dedicated to the beloved tiny brick. Thanks so much to Grainne and Danny from the @legolockdownproject for coming down! It was really fun and we are glad you found that one special piece.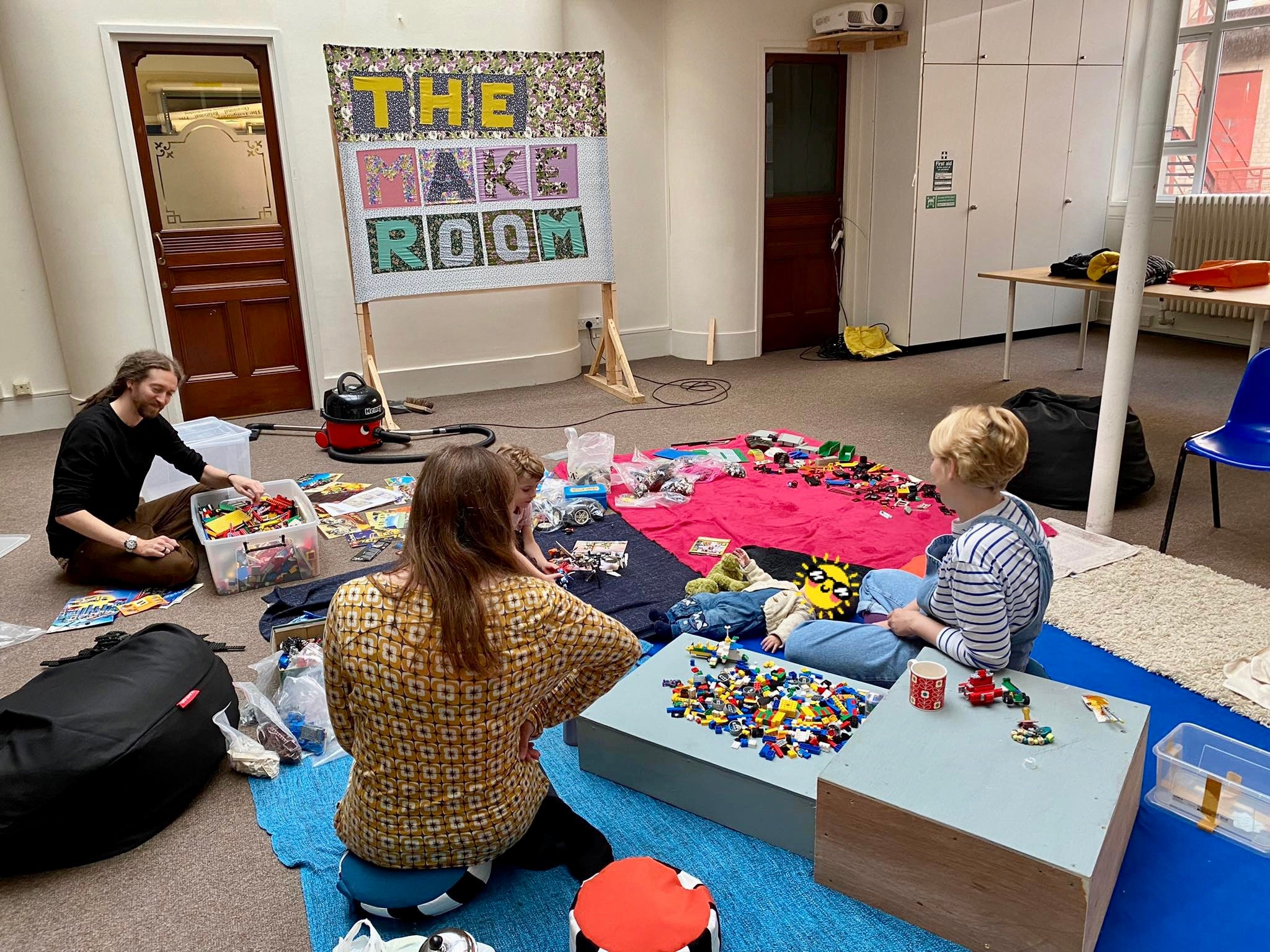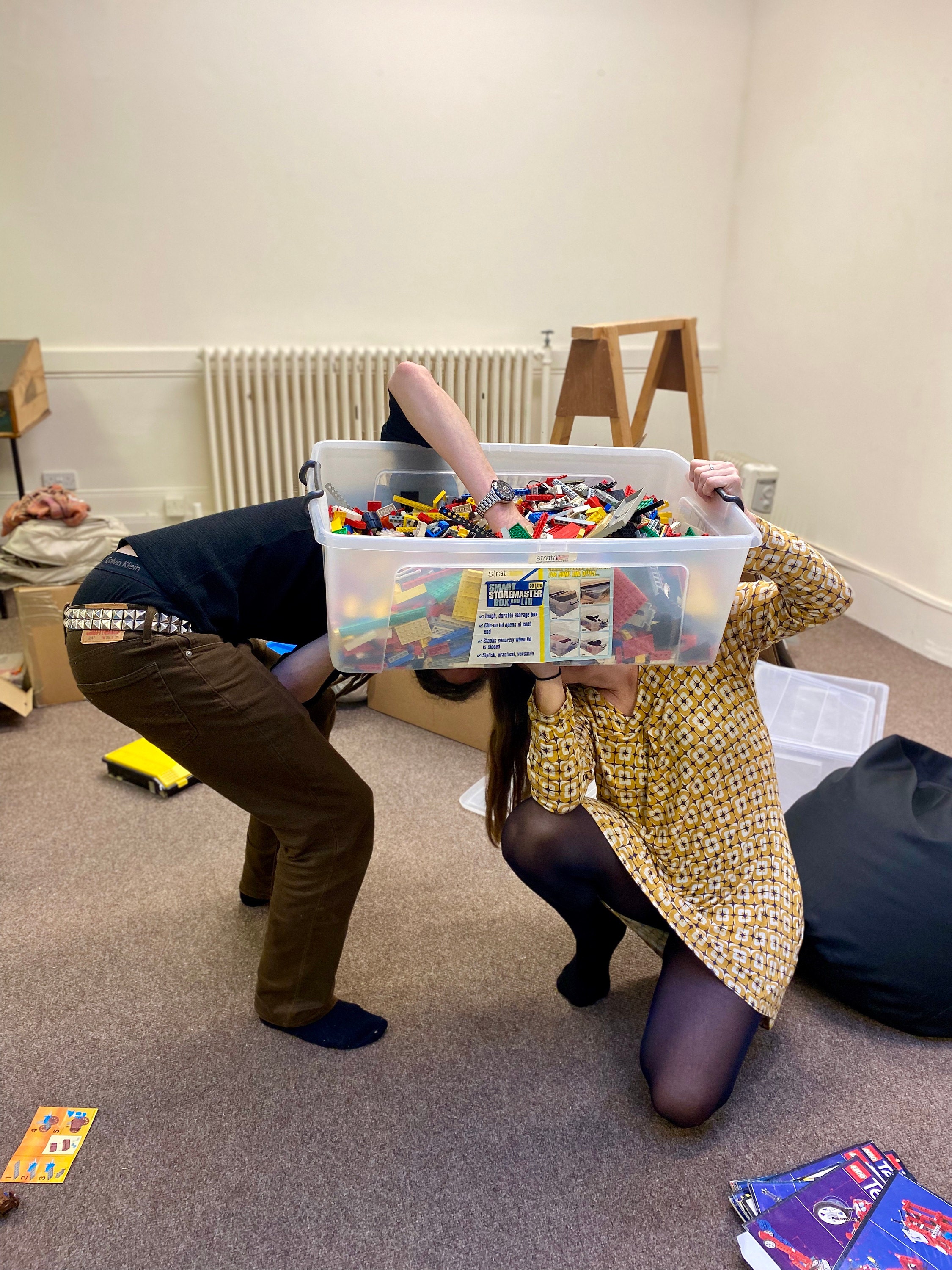 October 25th - Day 2
What a day! We are absolutely buzzing with joyful artsy glee. Thanks to our play buddies today Sinead (#notoninstasinead) and Johanna @bipgirl for makin' & breakin' the rules of the game.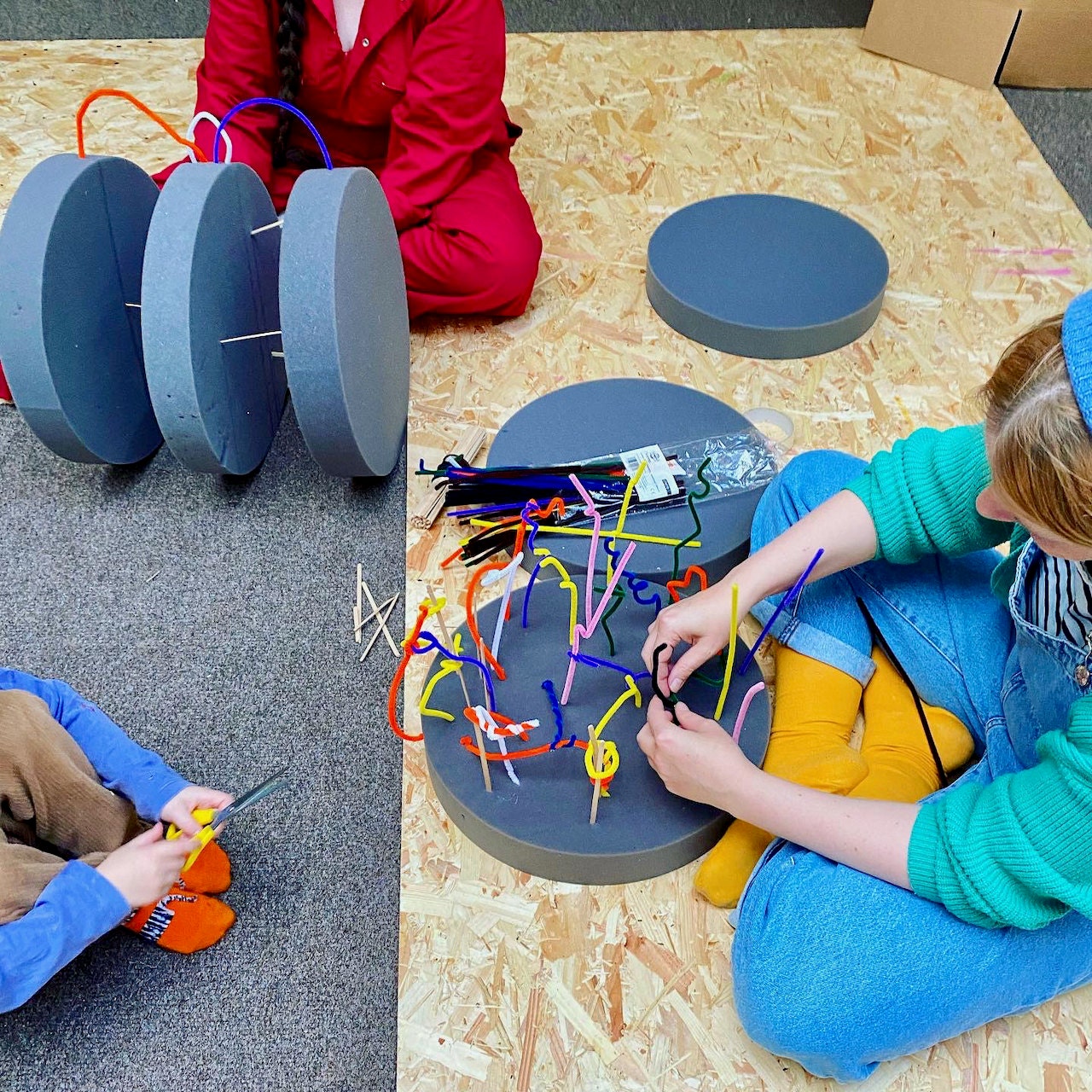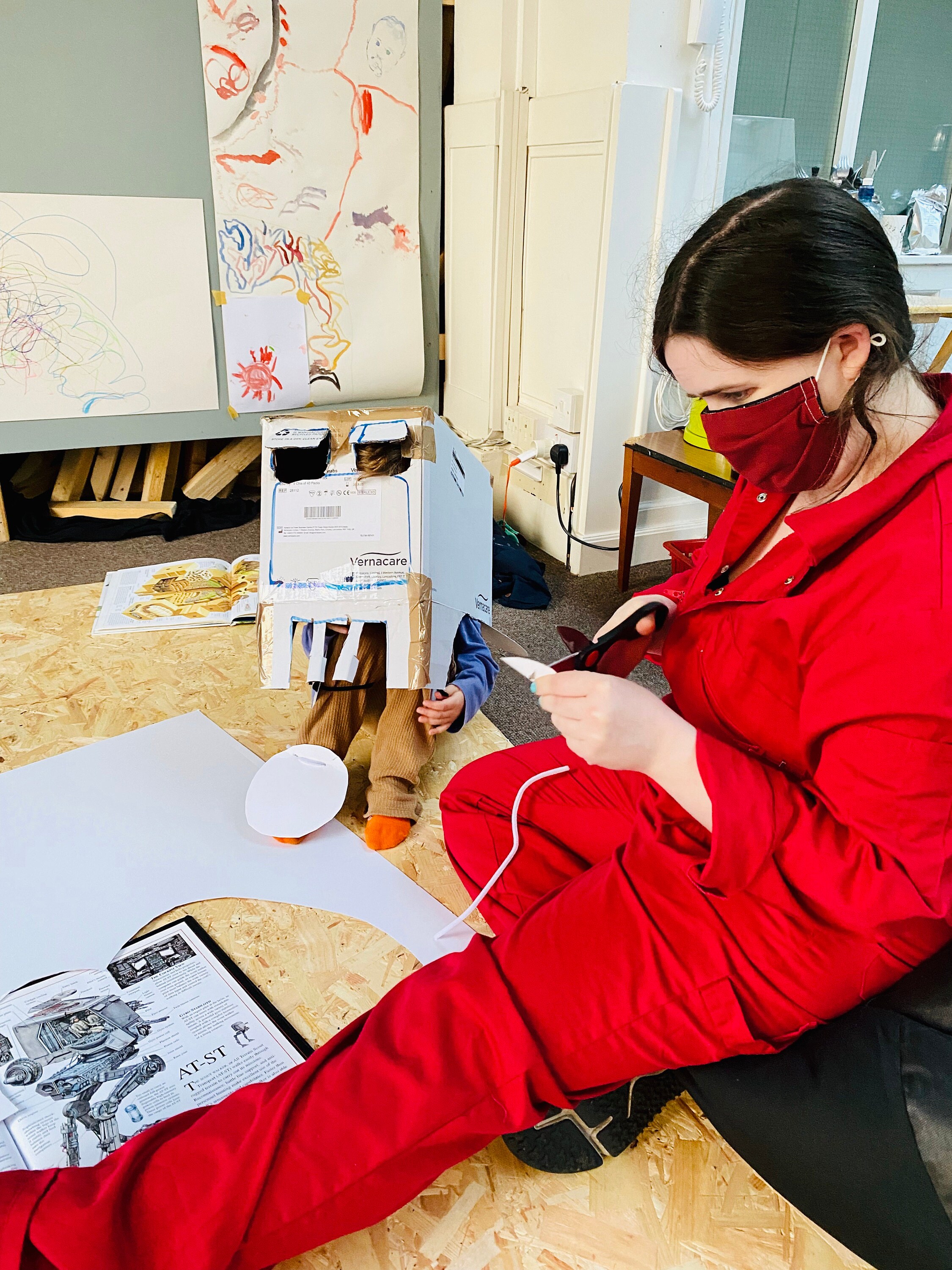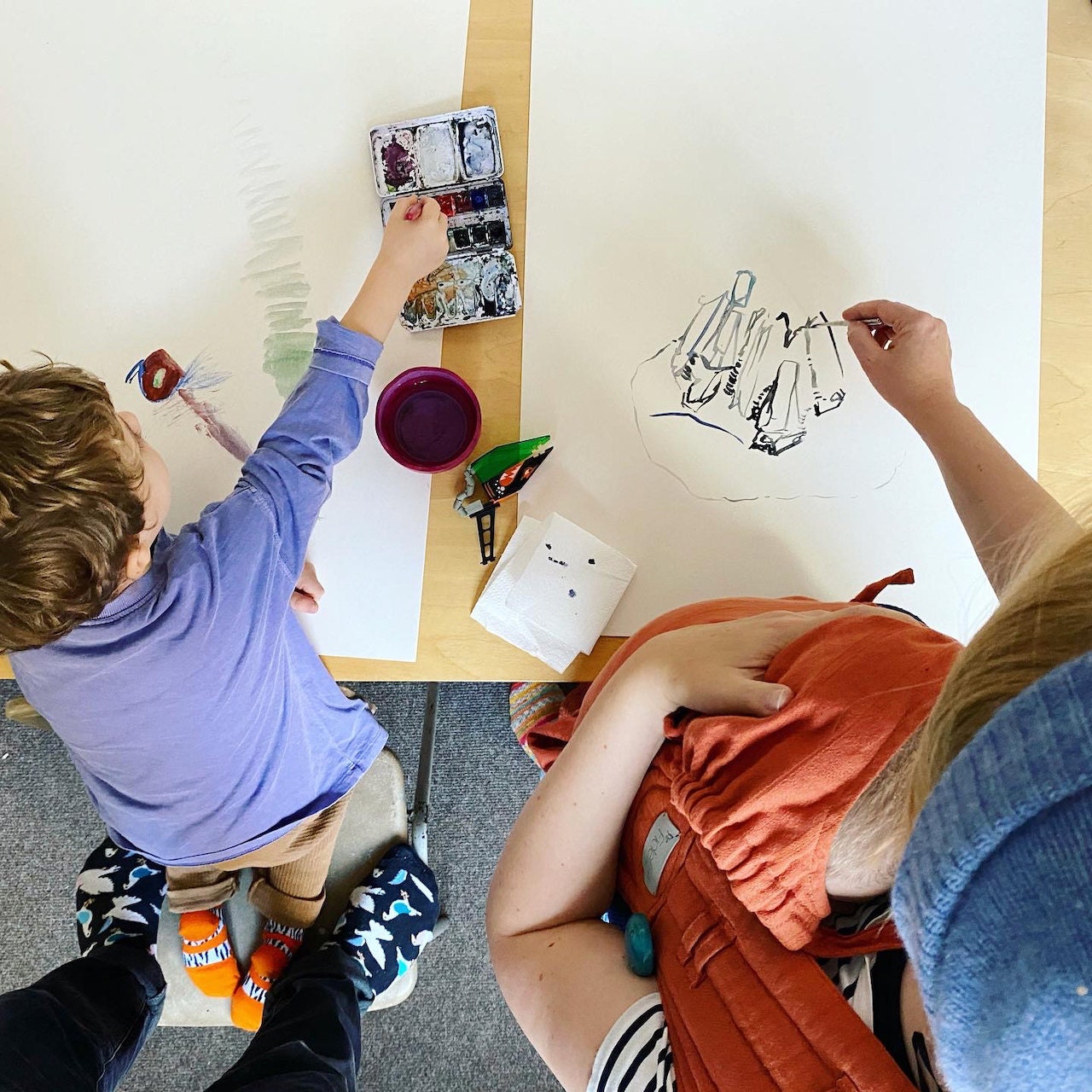 October 26th - Day 3
Filled with so many lovely visits almost back to back and each brought their own energy with them cooking up divers dynamics!
Thanks for joining us Rob & Sally @robhilken @sallyspectre with Stella and Darren, Lorna @earlierthanthis with Ren and IM, Nathan @nathan_crothers, Michael @miketohalloran with Dorothea and Thomas, Kara and Josh and also back again Danny @legolockdownproject.
Still trying to process all the amazing makes and chats about being artists, parents,#artistparents and what people have been up to in the last year since life changed drastically for most of us.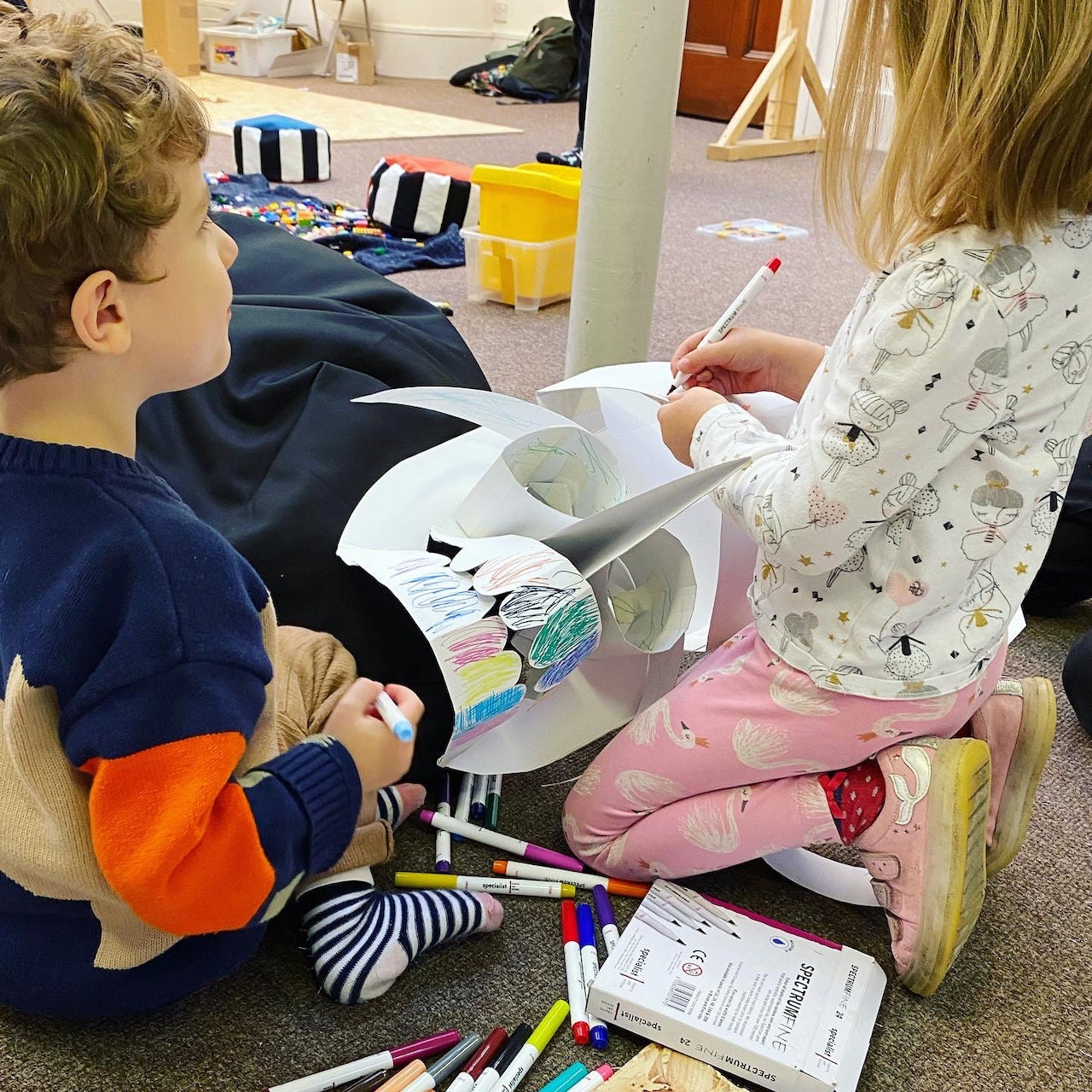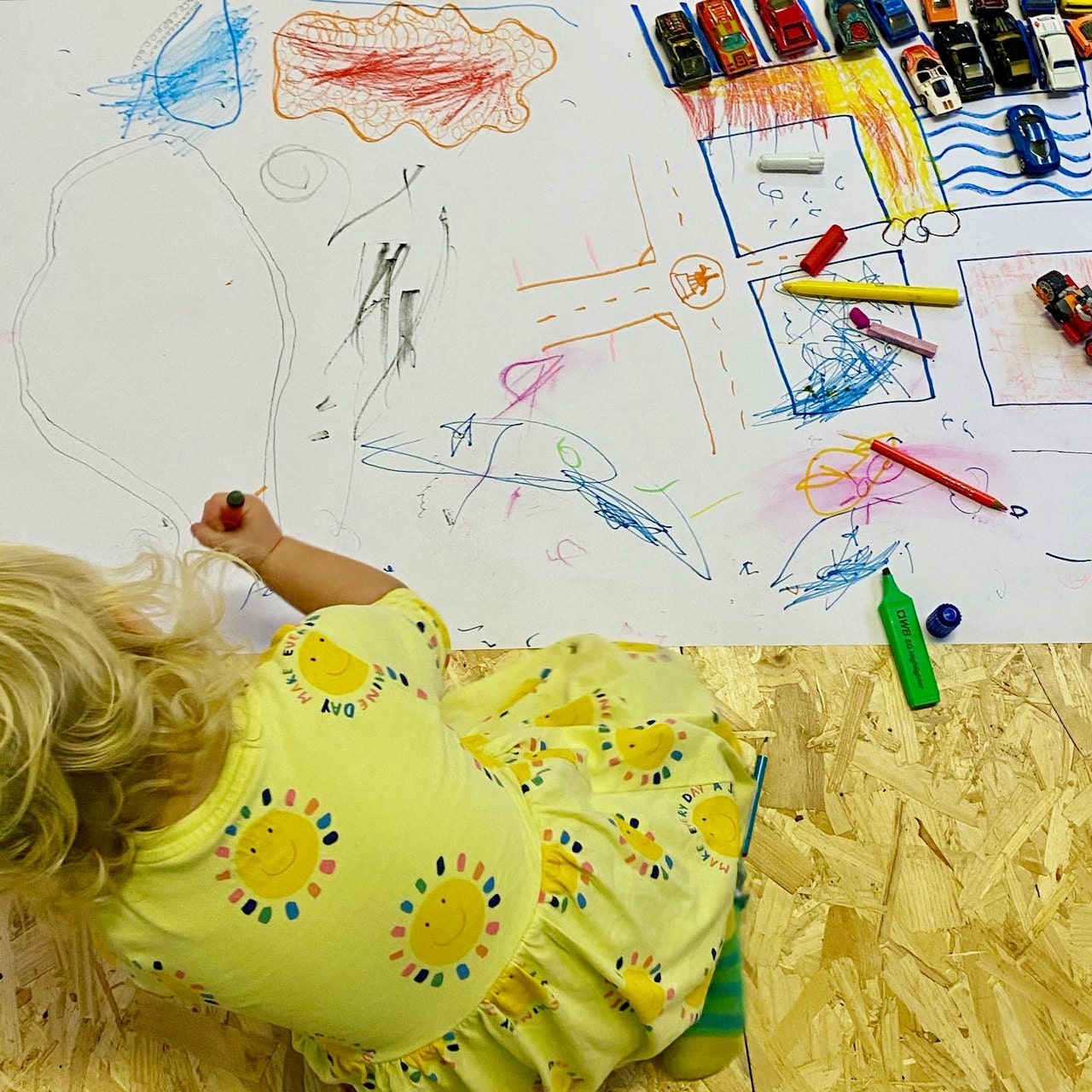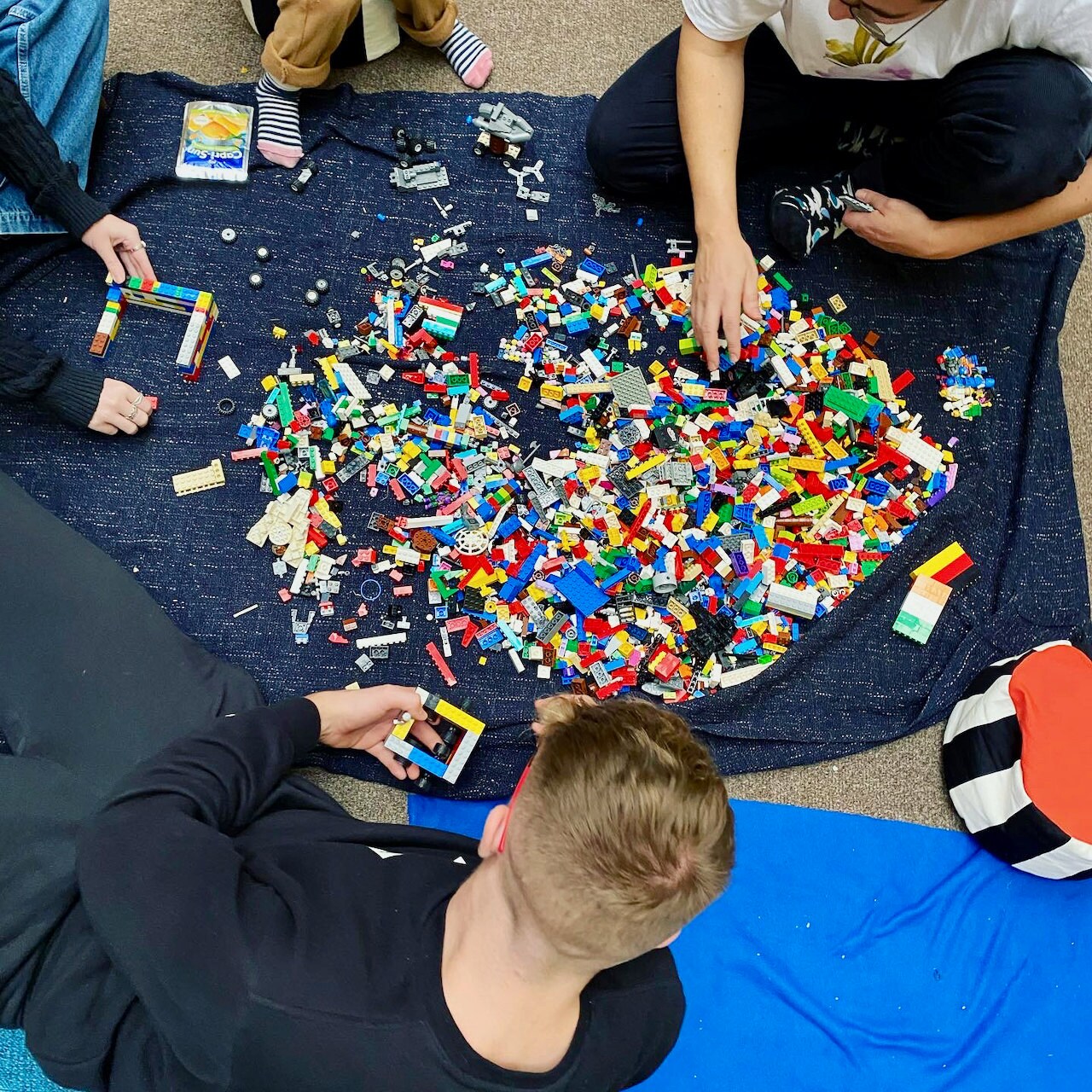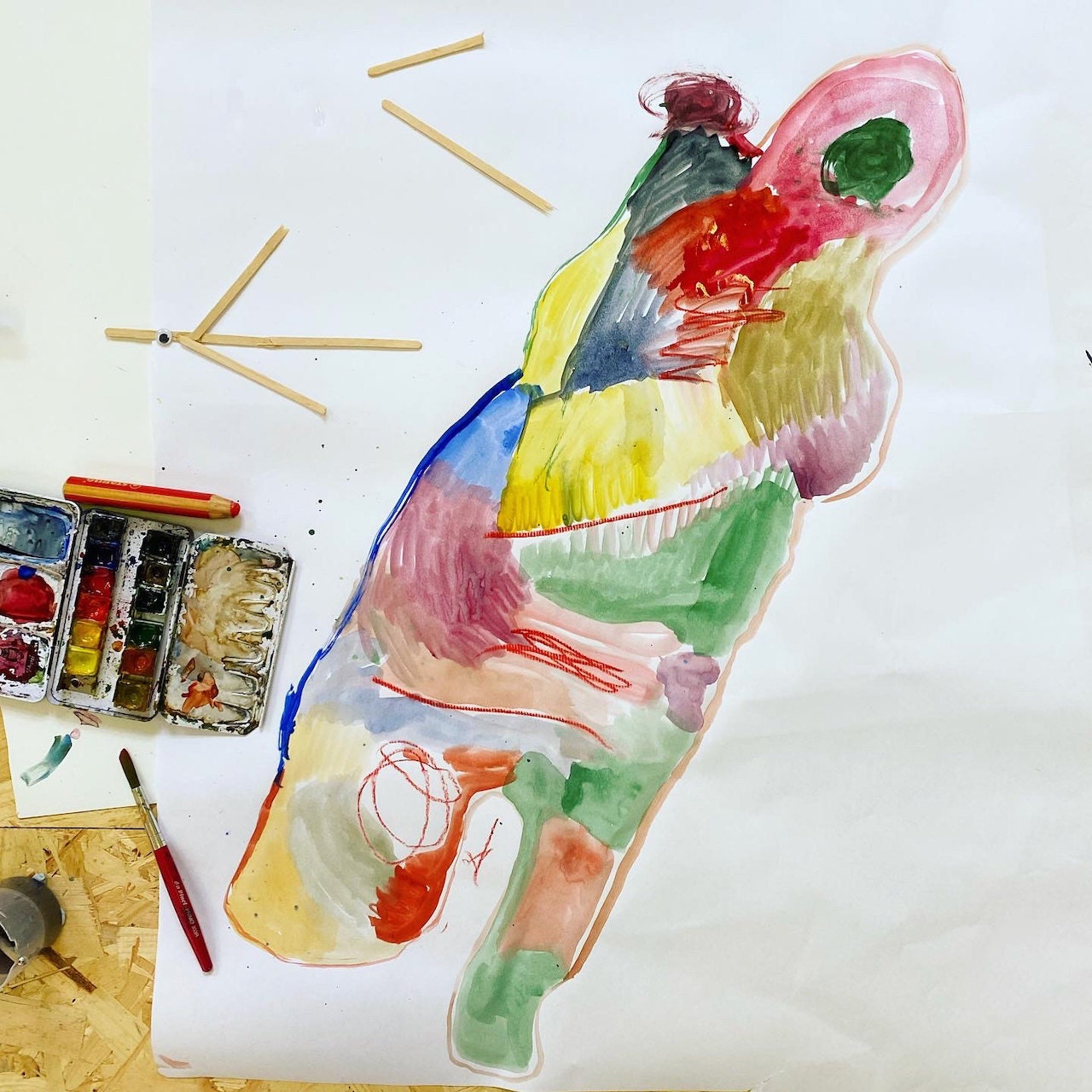 October 27th - Day 4
This morning Emma @frecklescorp and Luca called in to "The Make Room" and while the boys worked on an extension to the car track, Emma and Karolin reimagined the Lego robot as psychedelic disco dancers. In the afternoon we played across three generations with Ben's parents , who have been helping us loads behind the scenes with this residency.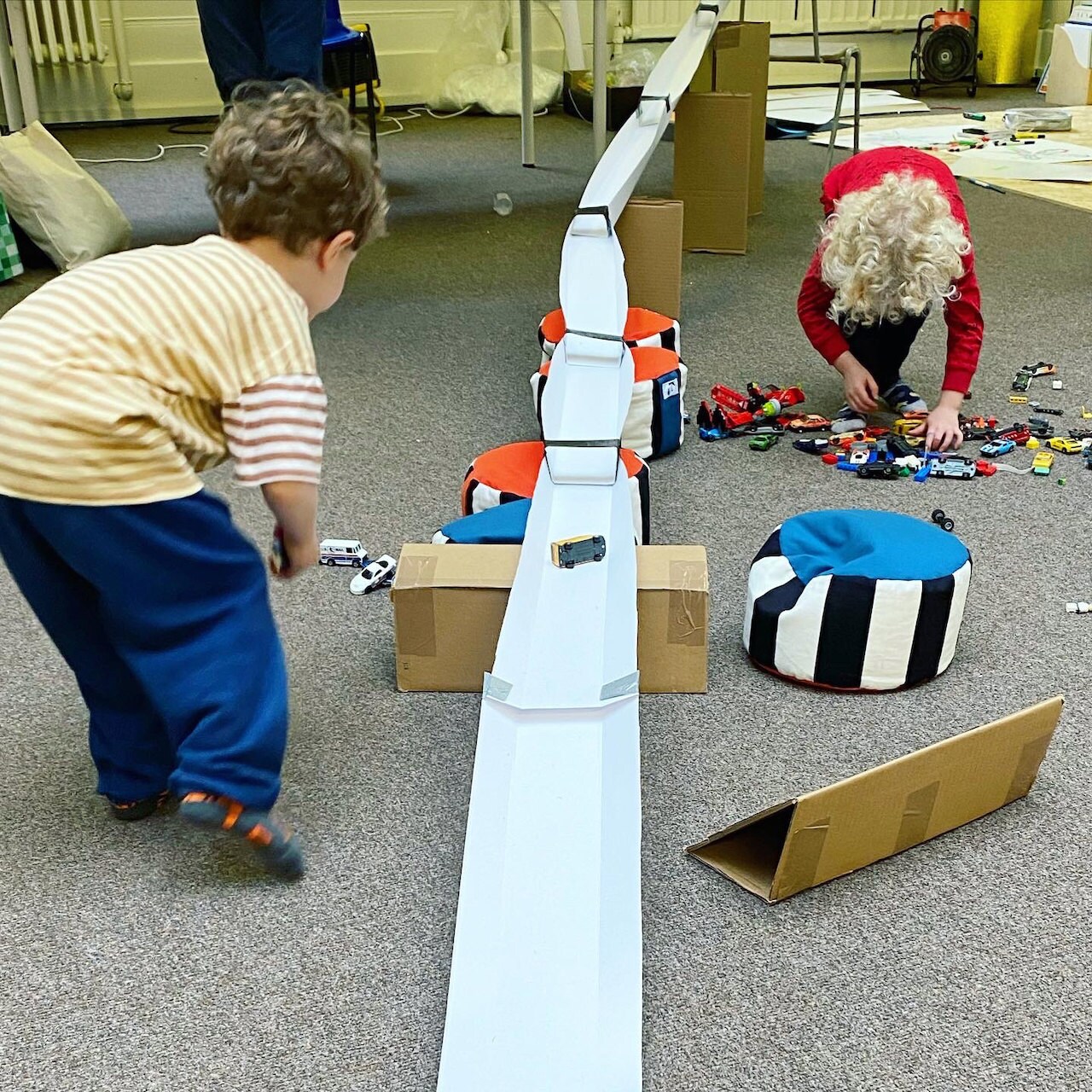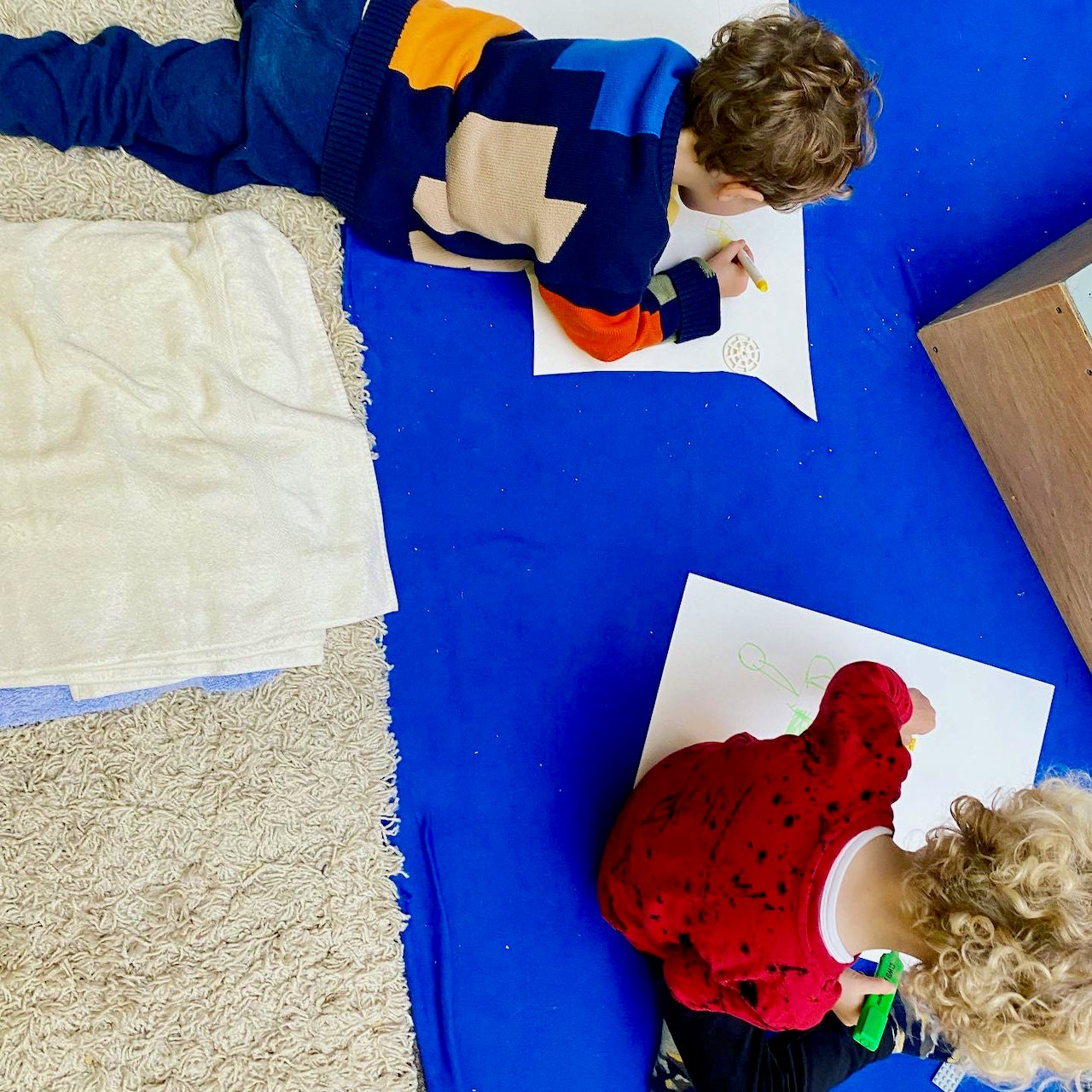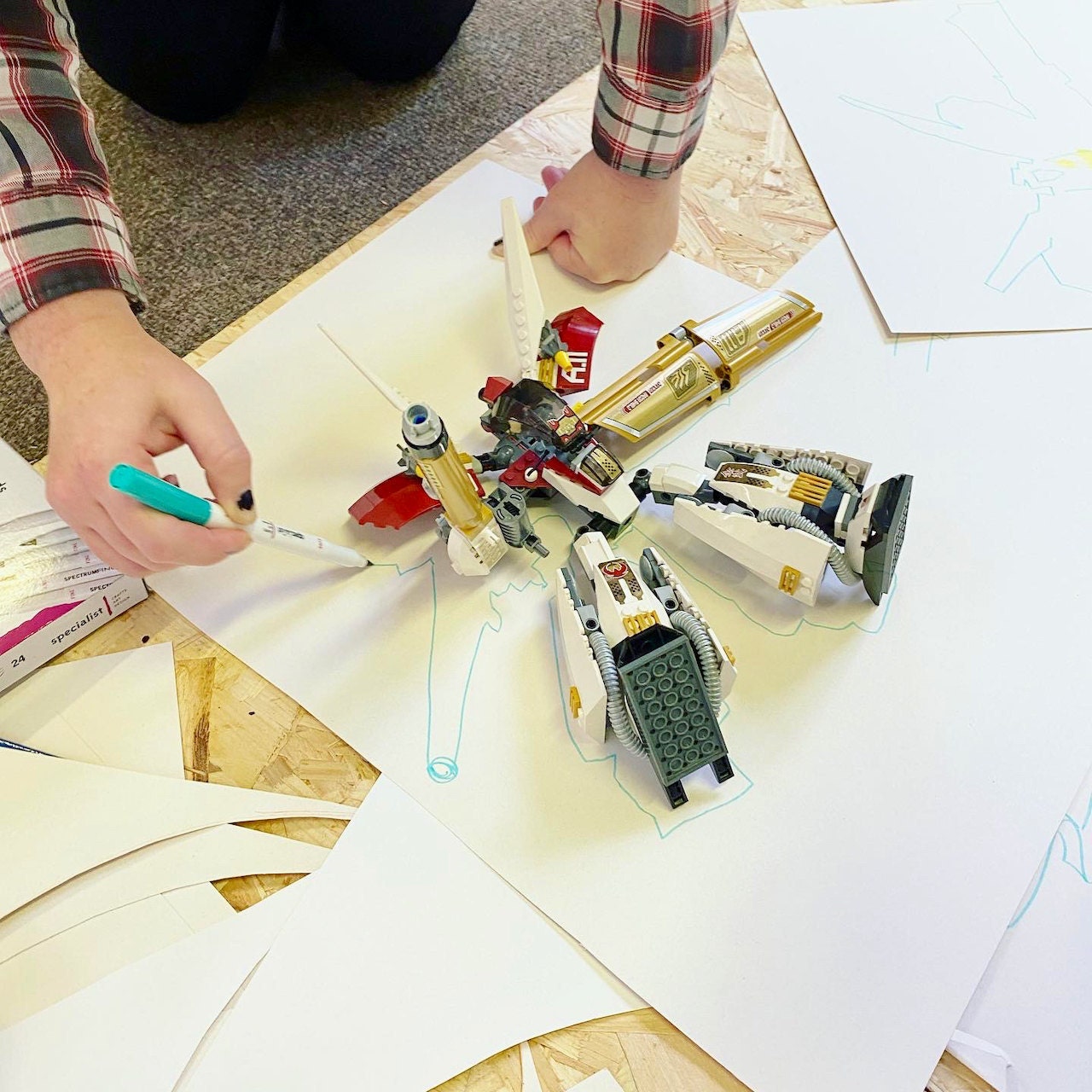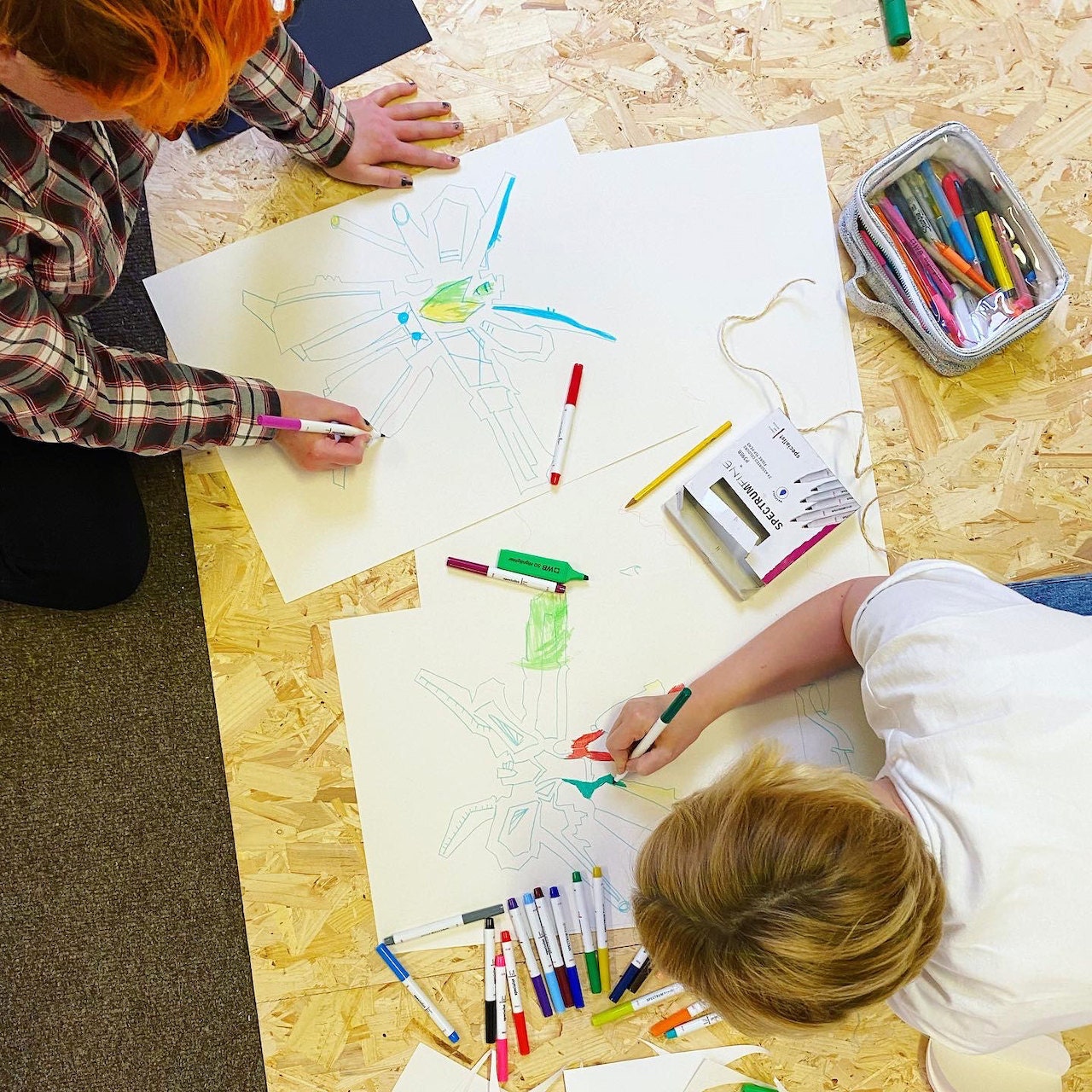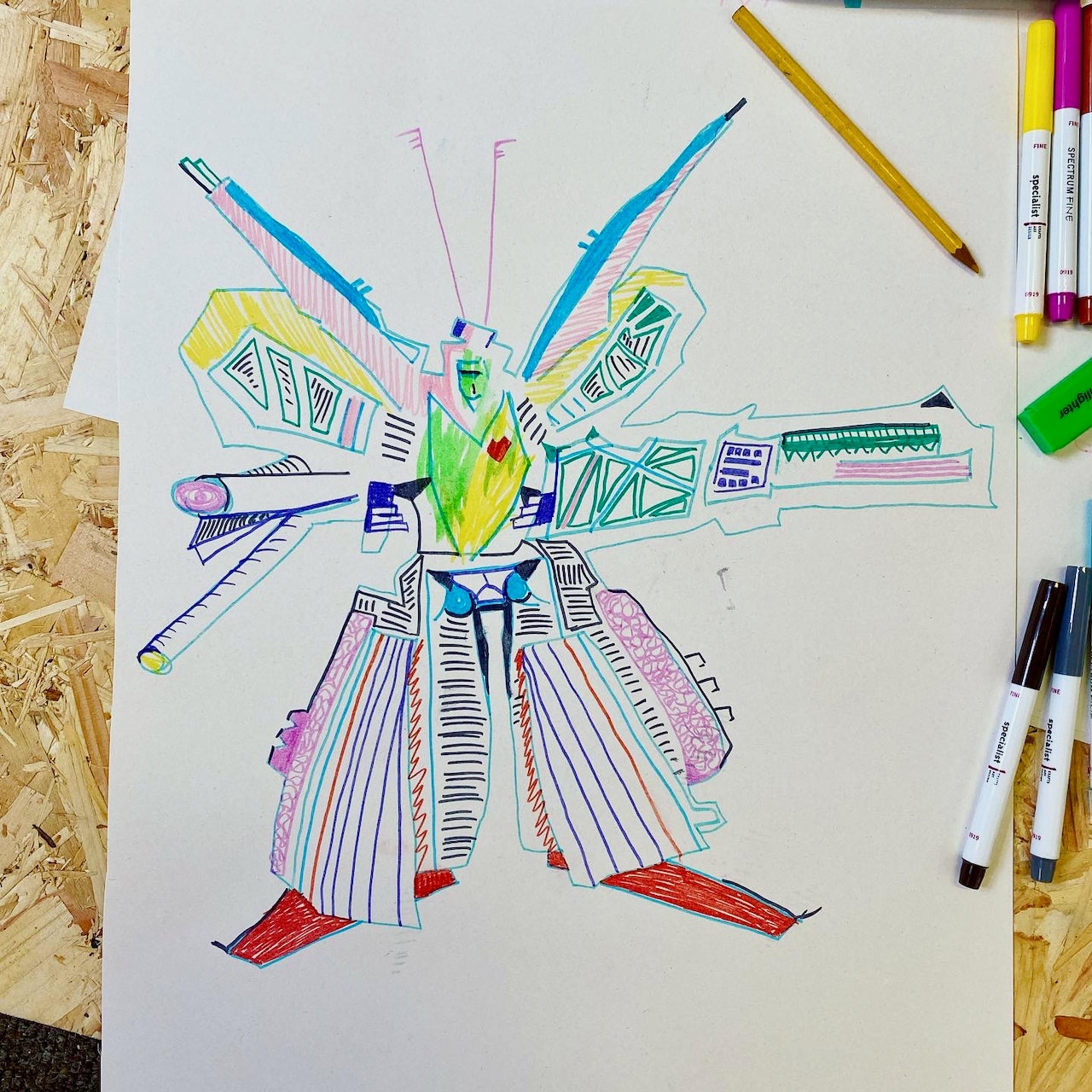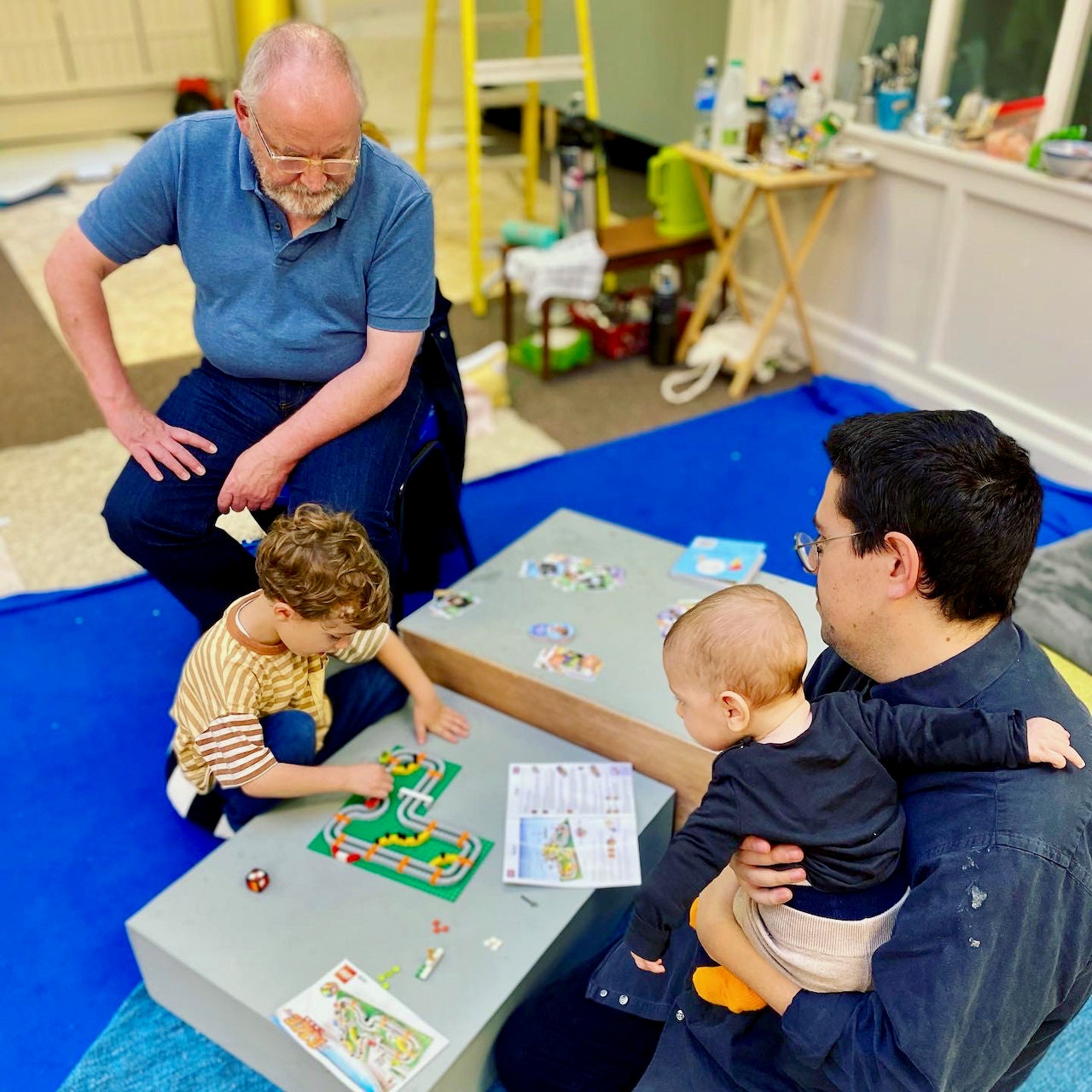 October 28th - Day 5
So the day that was meant to be the "calm one" turned out to be rather packed with a rearrangement of the cabinet, making a mountain tent, painting city blocks and the obligatory life-size family portrait all while making the biggest mess in the space so far.
First time it was just us four for the whole day -felt very productive, collaborative and happy but there was also a greater need to diffuse tension and negotiate needs as the day went on.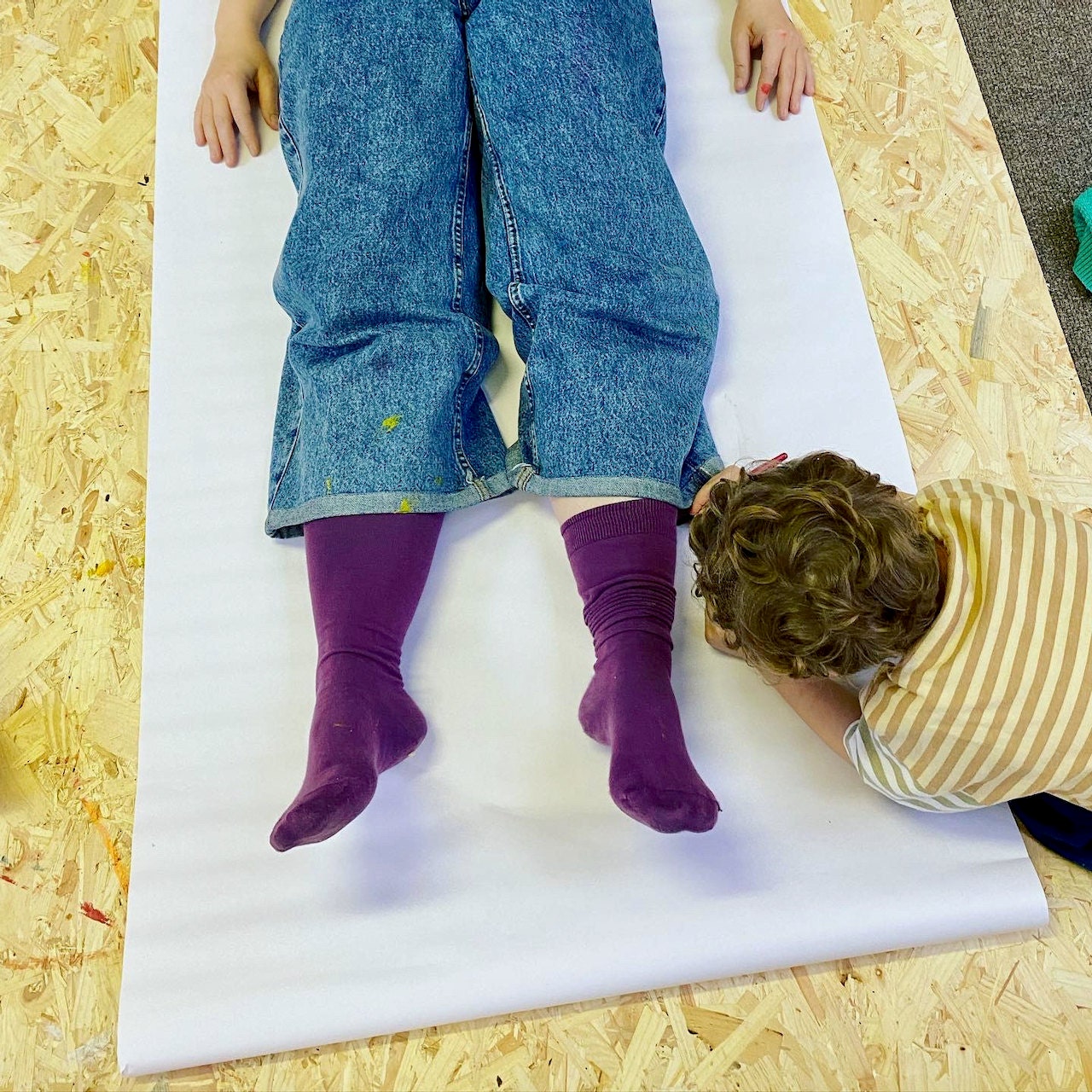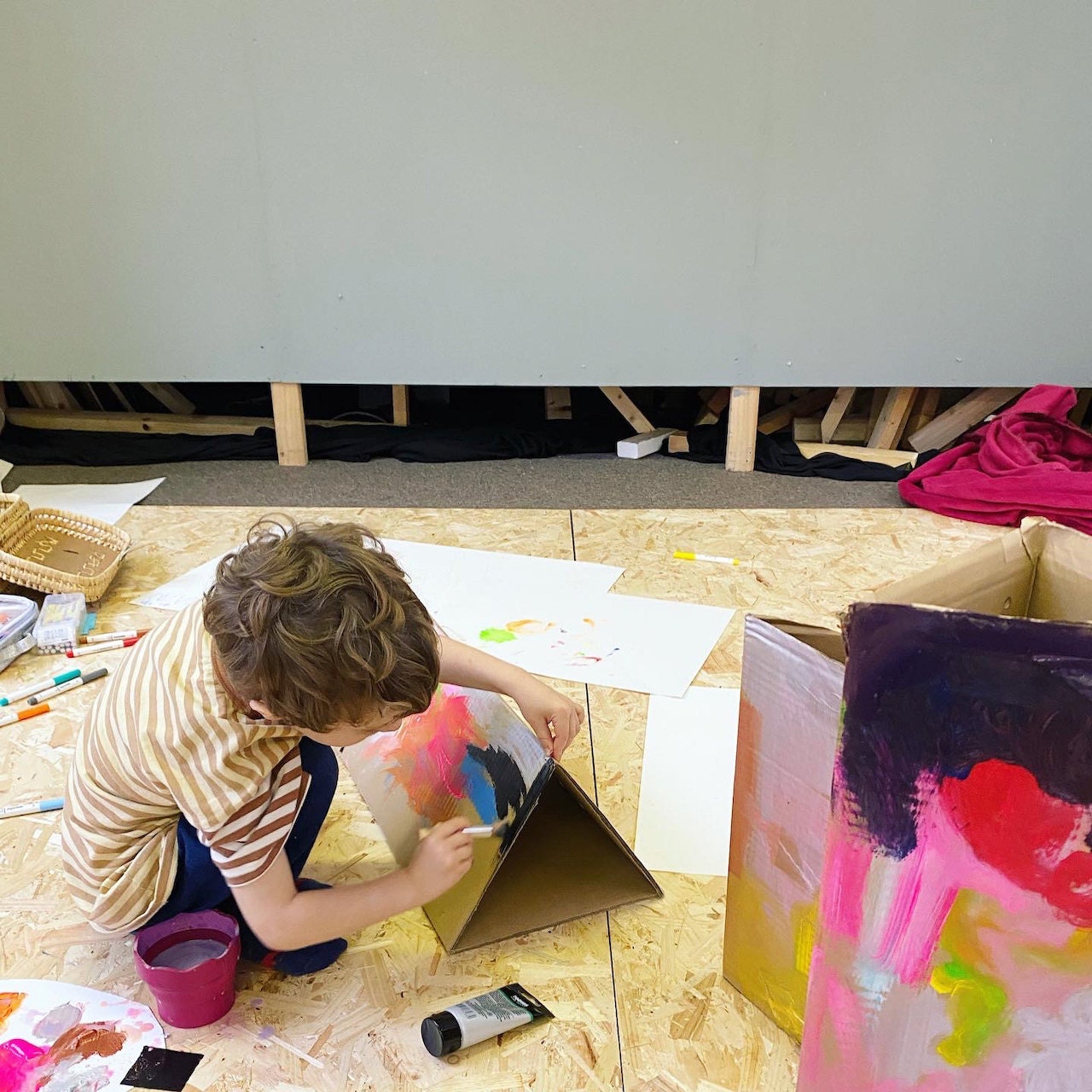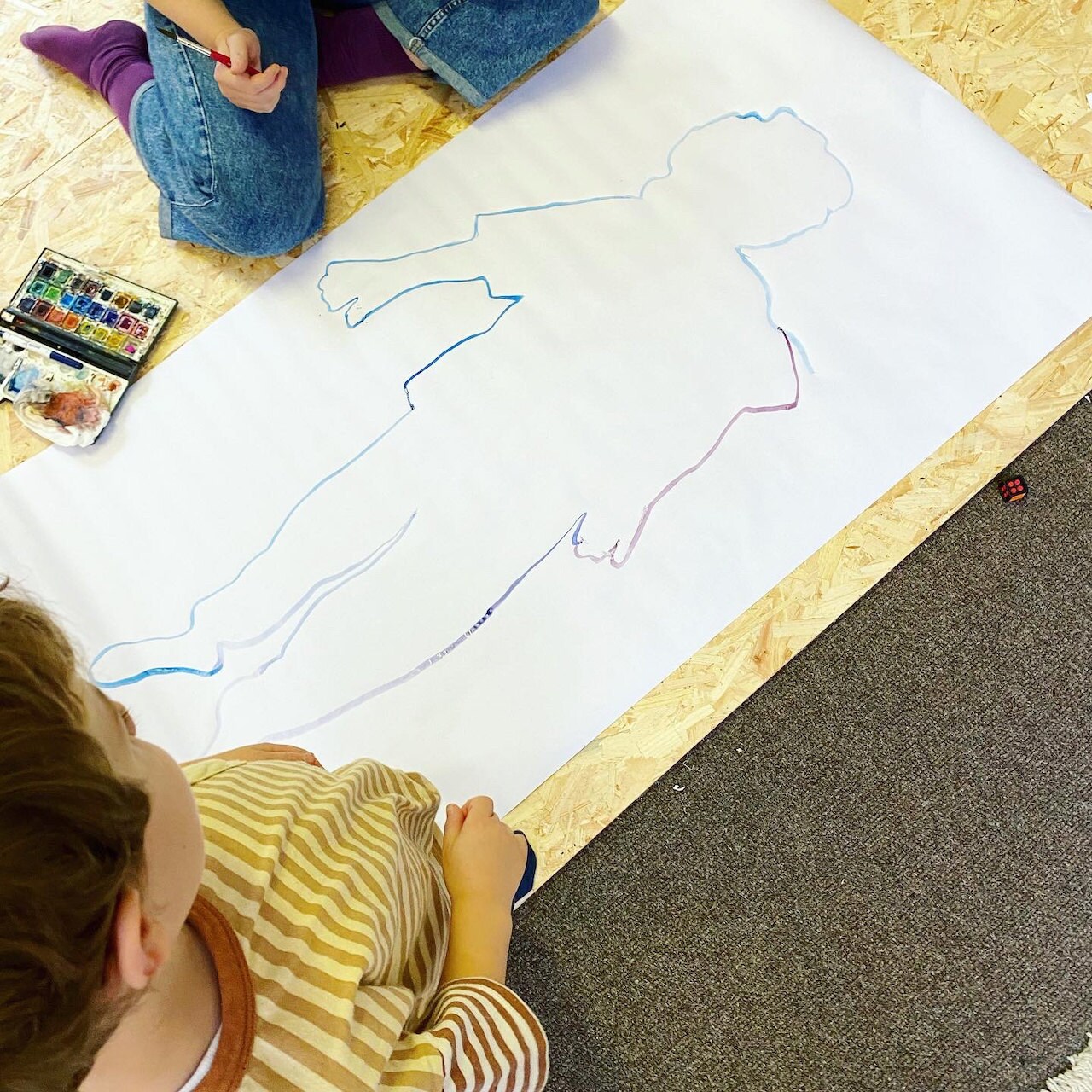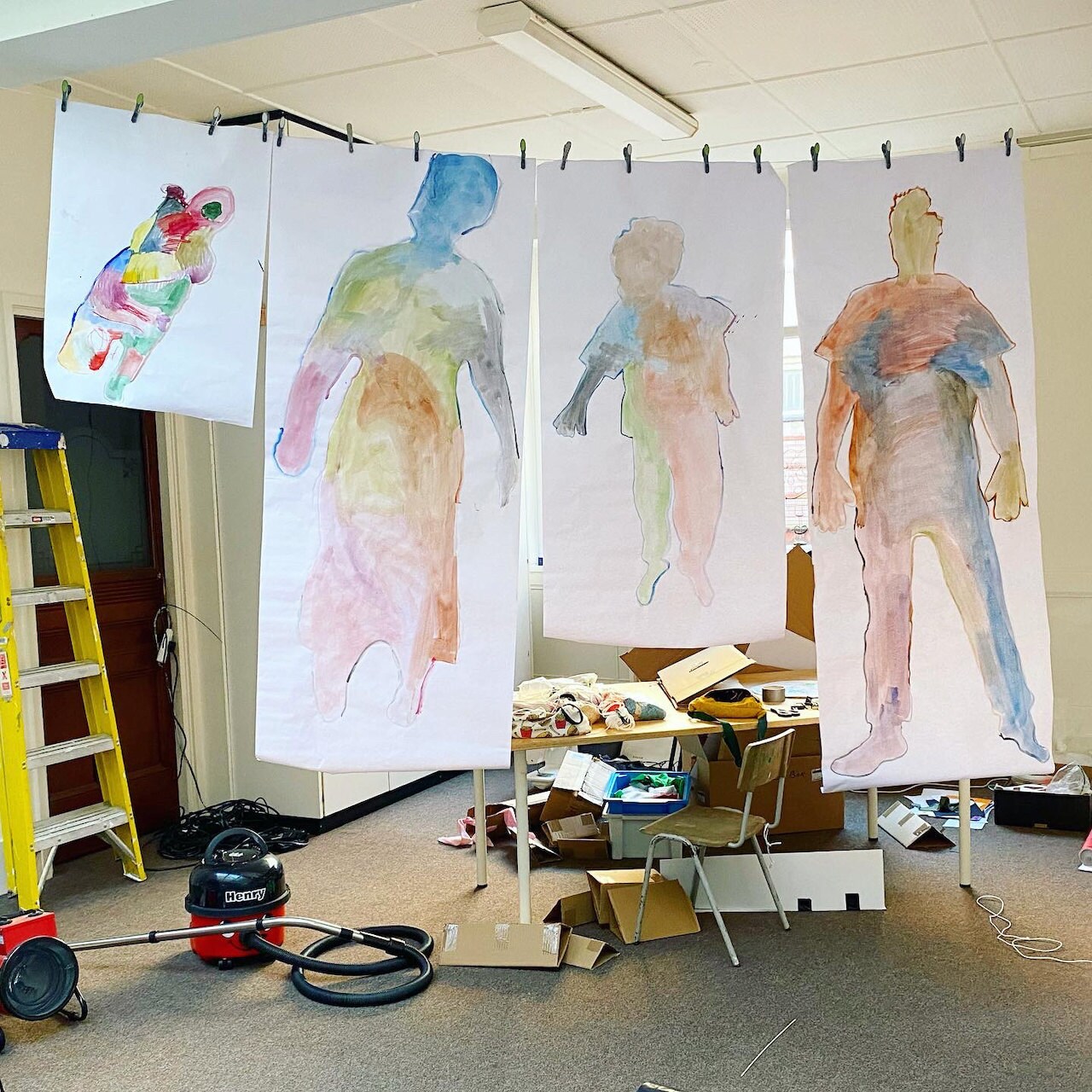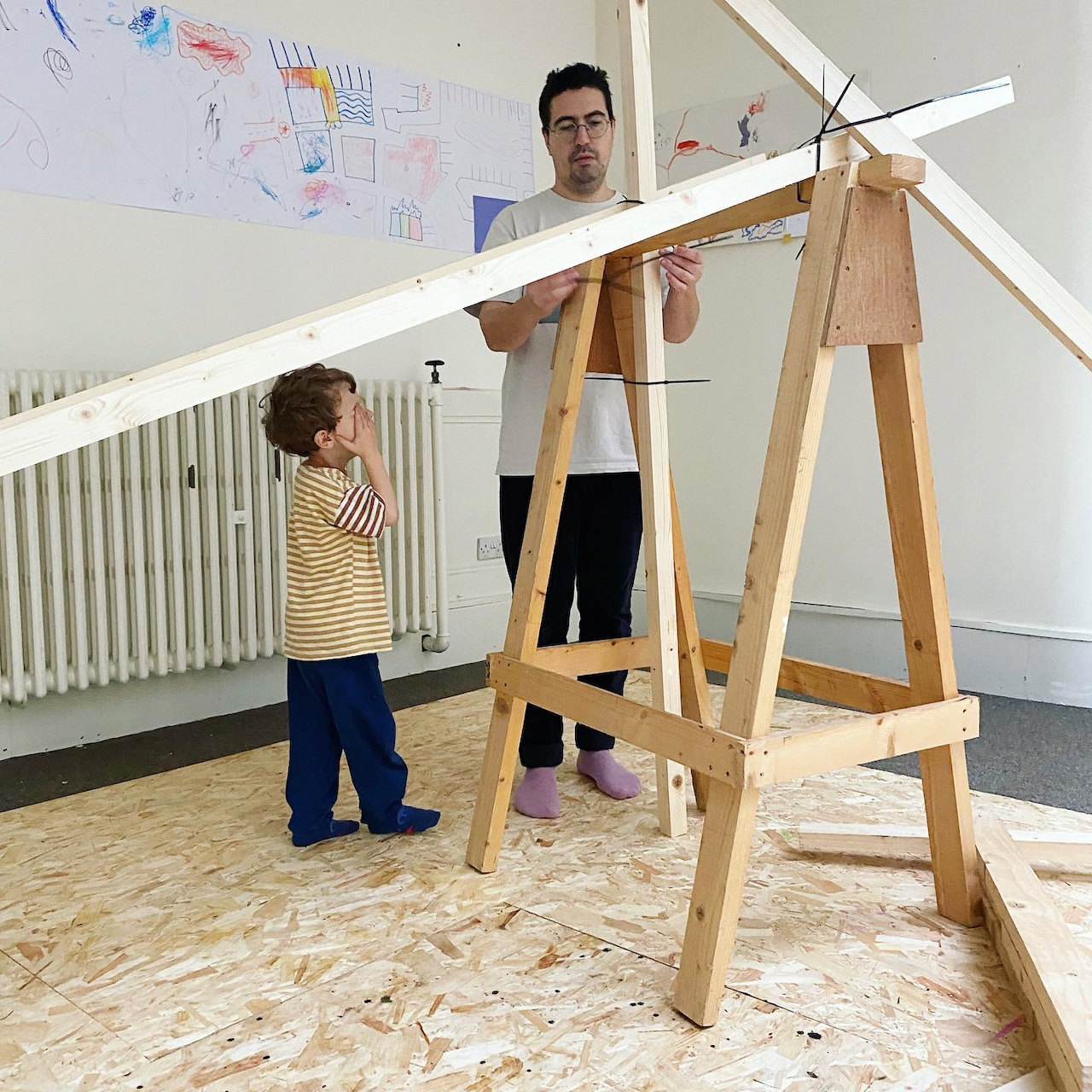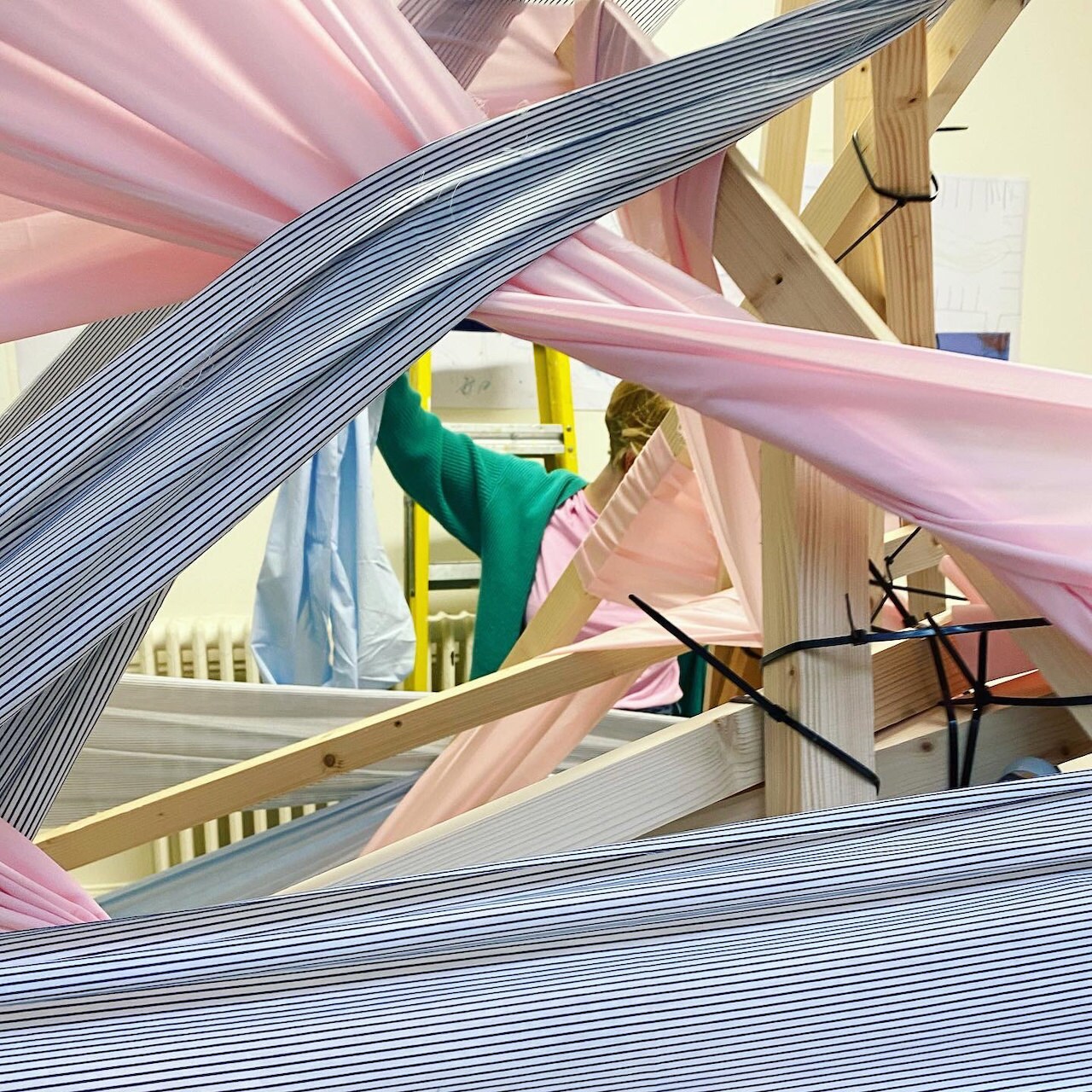 October 29th - Day 6
Drum roll please for the last day in "The Make Room"! We gave it everything today and worked towards the final installation - the mountain tent set in a scenery of silver clouds and a tribal stage featuring makes and materials from the past week.
Glorious mask made by @nathan_crothers
Too tired now for more words, but there will be tomorrow for photo documentation and a moment to sit back and let it all sink in.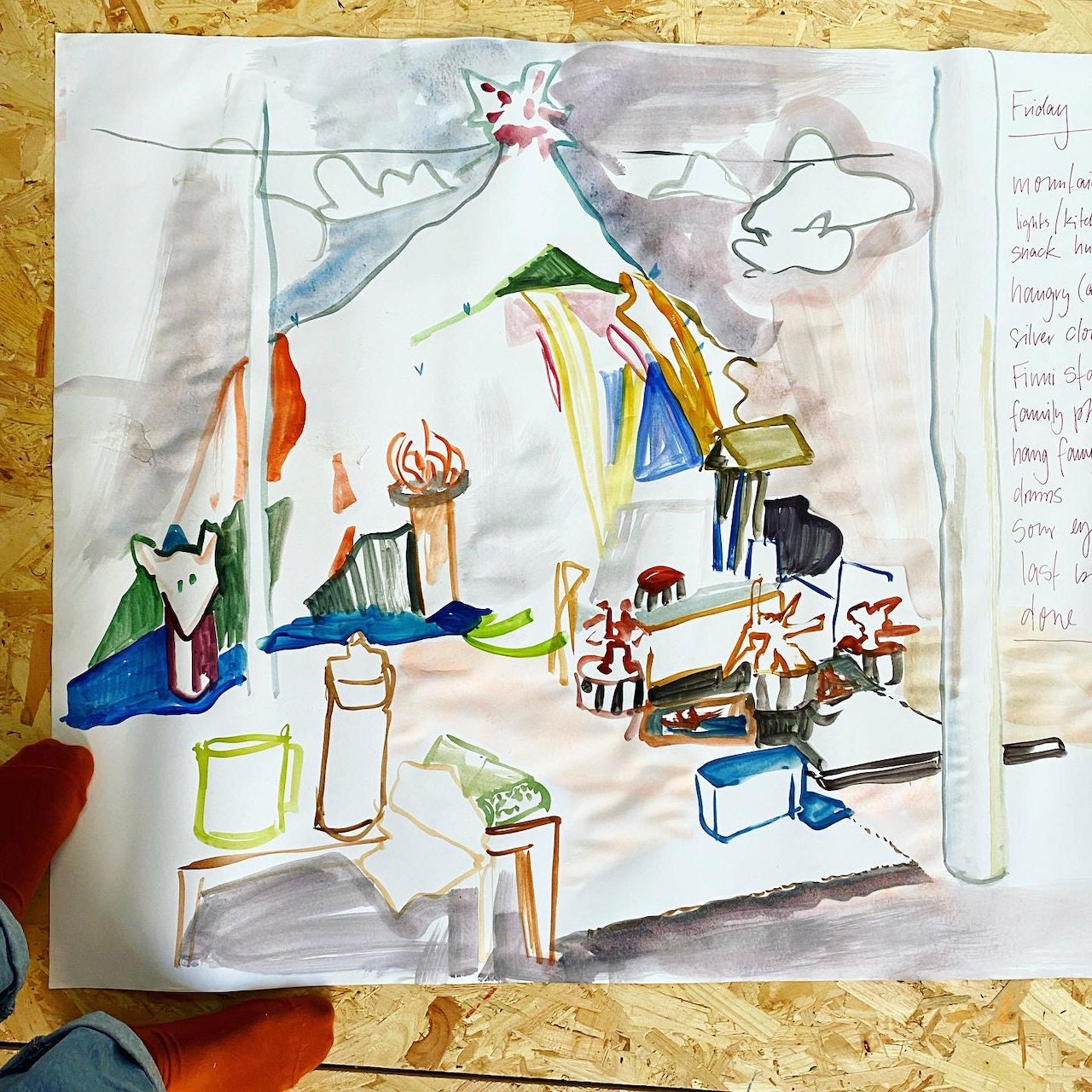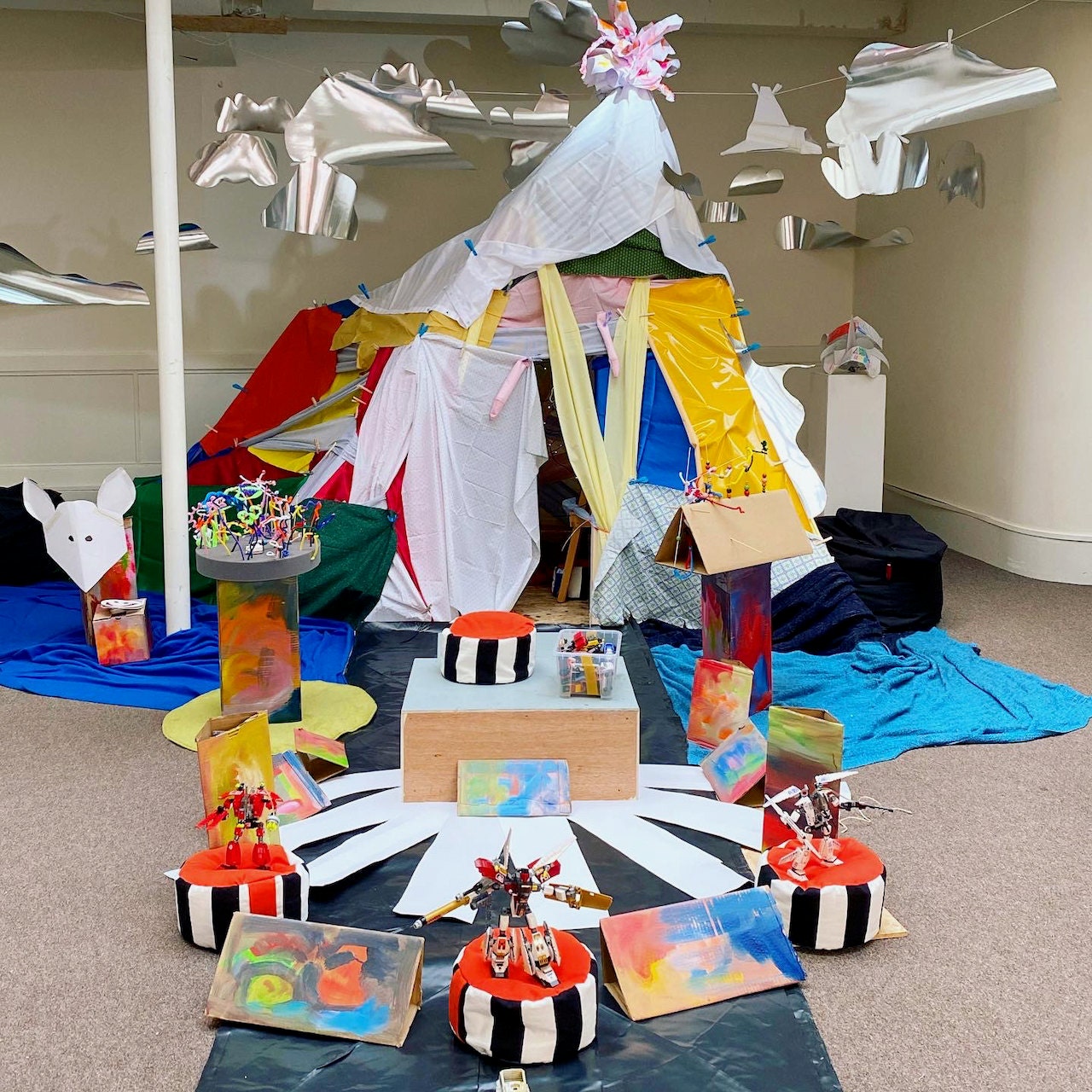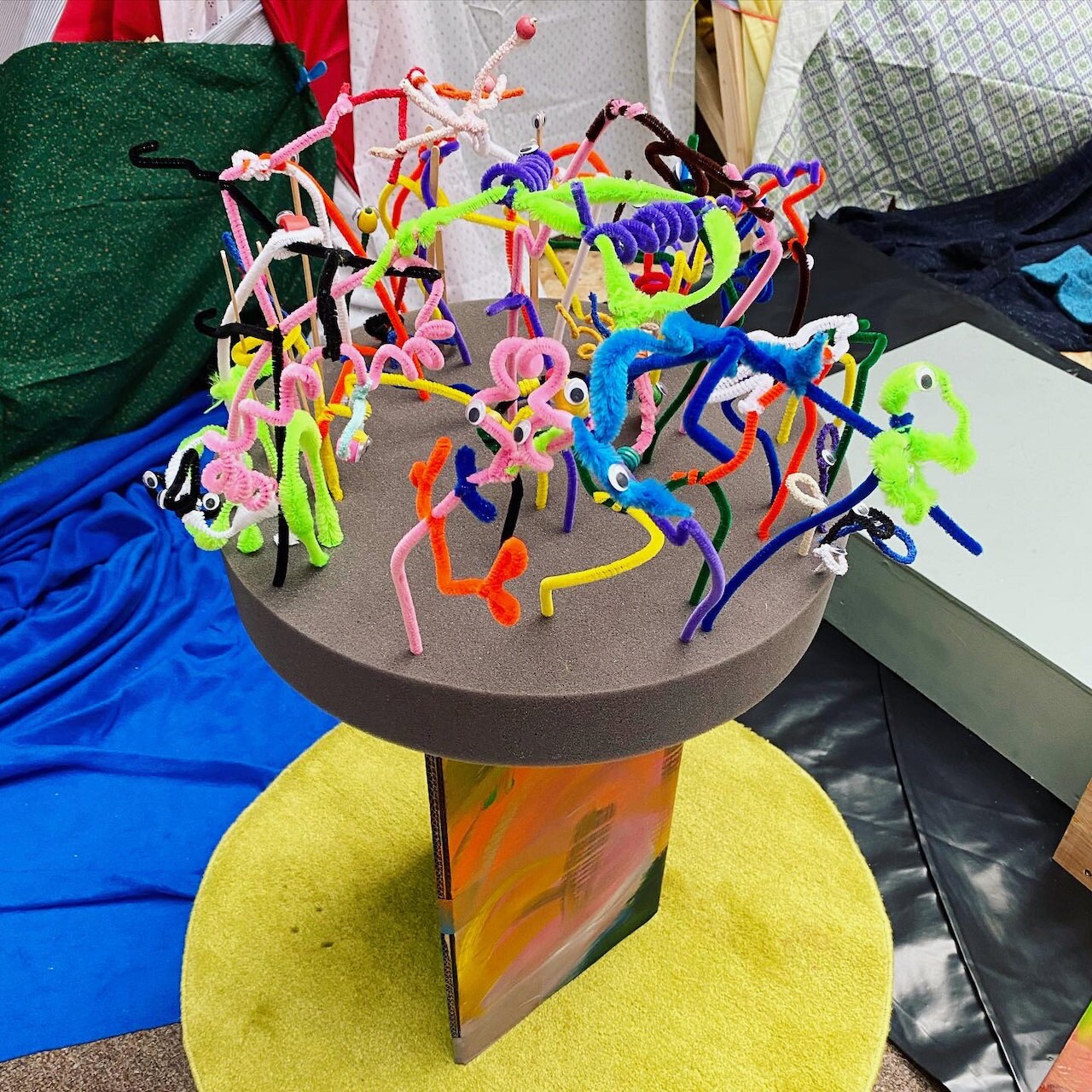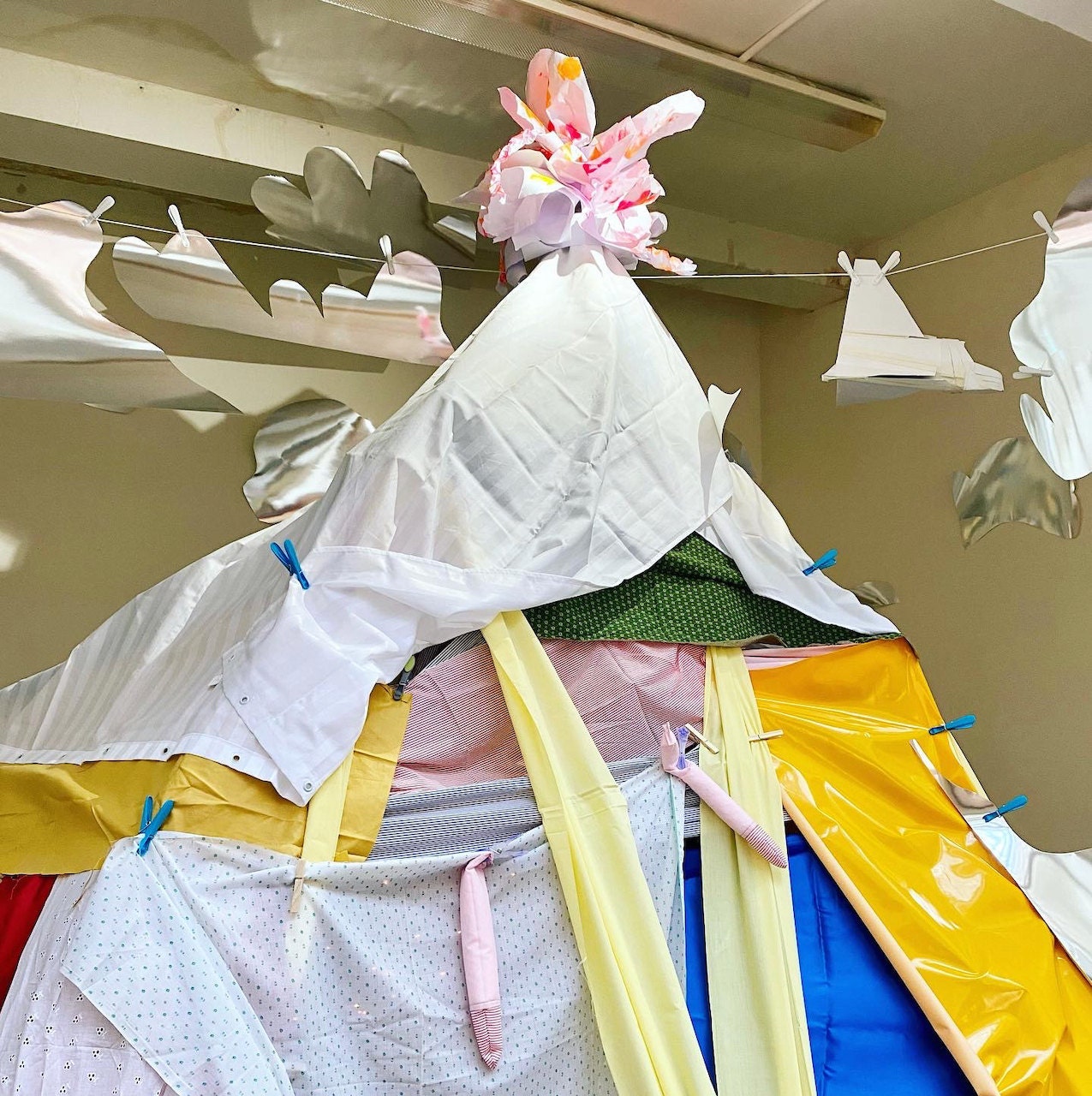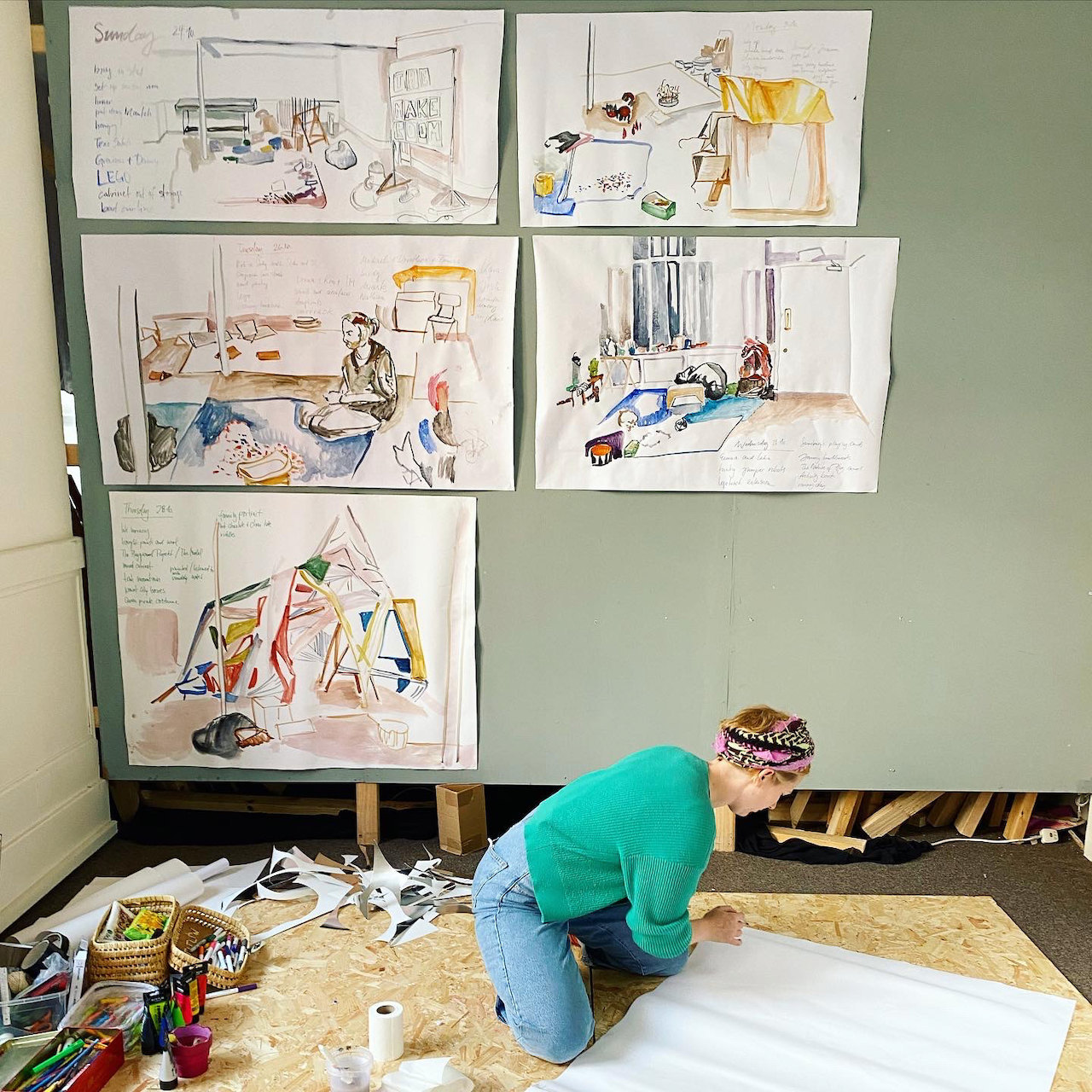 October 30th 
And that's a wrap! We came, made and cleared up. "The Make Room" is done and now with lots of amazing memories and photos taken we are slowly coming down from an intense whirlwind of a week with much food for thought and ideas for future projects already brewing up.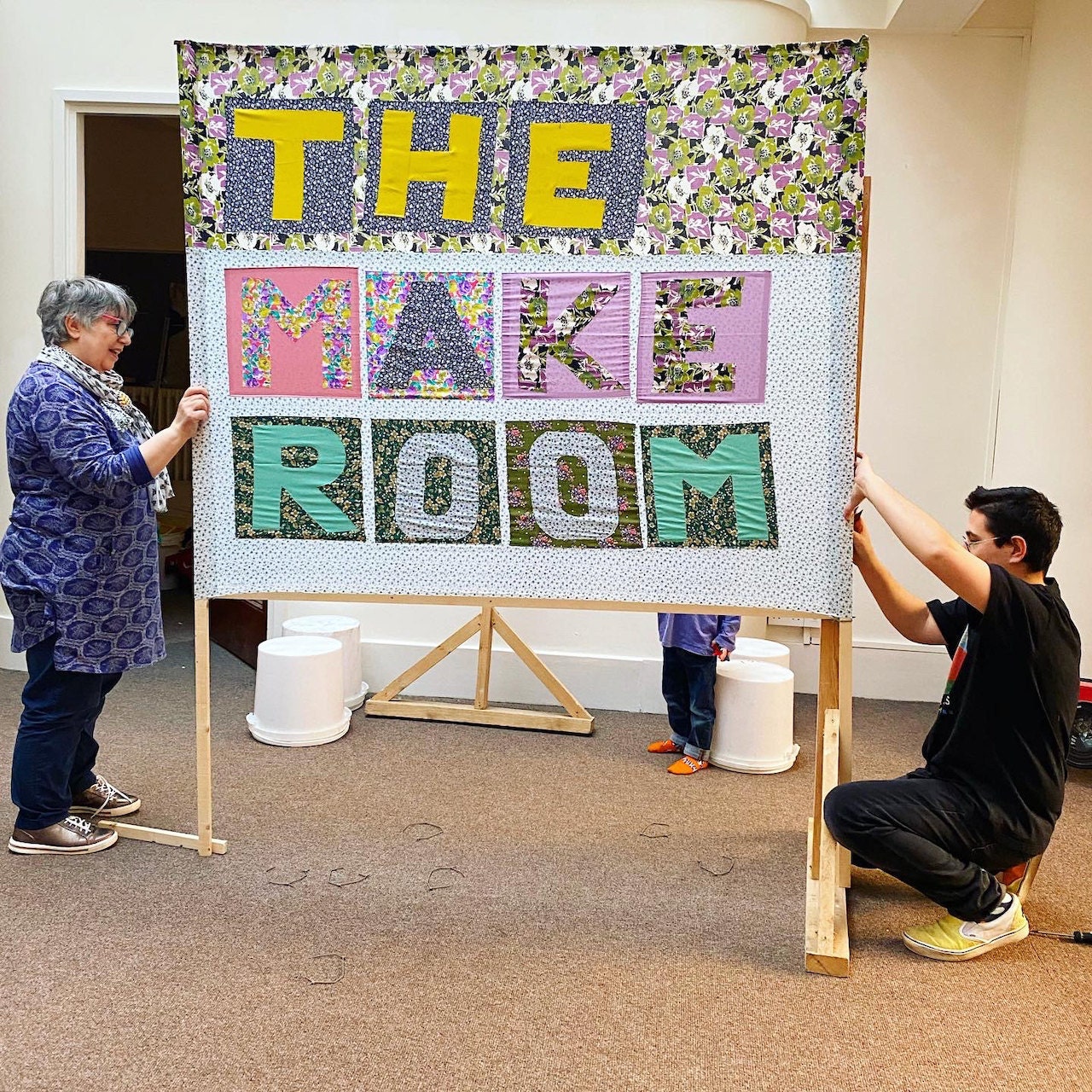 HUGE THANK YOU to everyone who supported and took part in our experiment- especially all the kids who played and made with us! You are real super artists!!
Special thanks to Peter from @pssquaredbelfast for making it all possible by letting us use the space and materials plus giving us feedback and more research to follow up on.
And of course we could have not done all this if it wasn't for the Oma & Opa over here (aka the grandparents)-thank you for making dinner, driving us and our stuff in and out of town, holding the baby, playing games and yep even vacuuming the gallery floor!