One week ago the little baby girl was born, for which I have been comissioned to make a crib-sized quilt as a present. I was instantly taken back to the nervous excitement and hopeful anticipation when I made my first baby quilt for our little one around this time last year. 
This is an illustrated making-of the KIRSCH baby quilt with tons of images and insights into my working process. Have fun!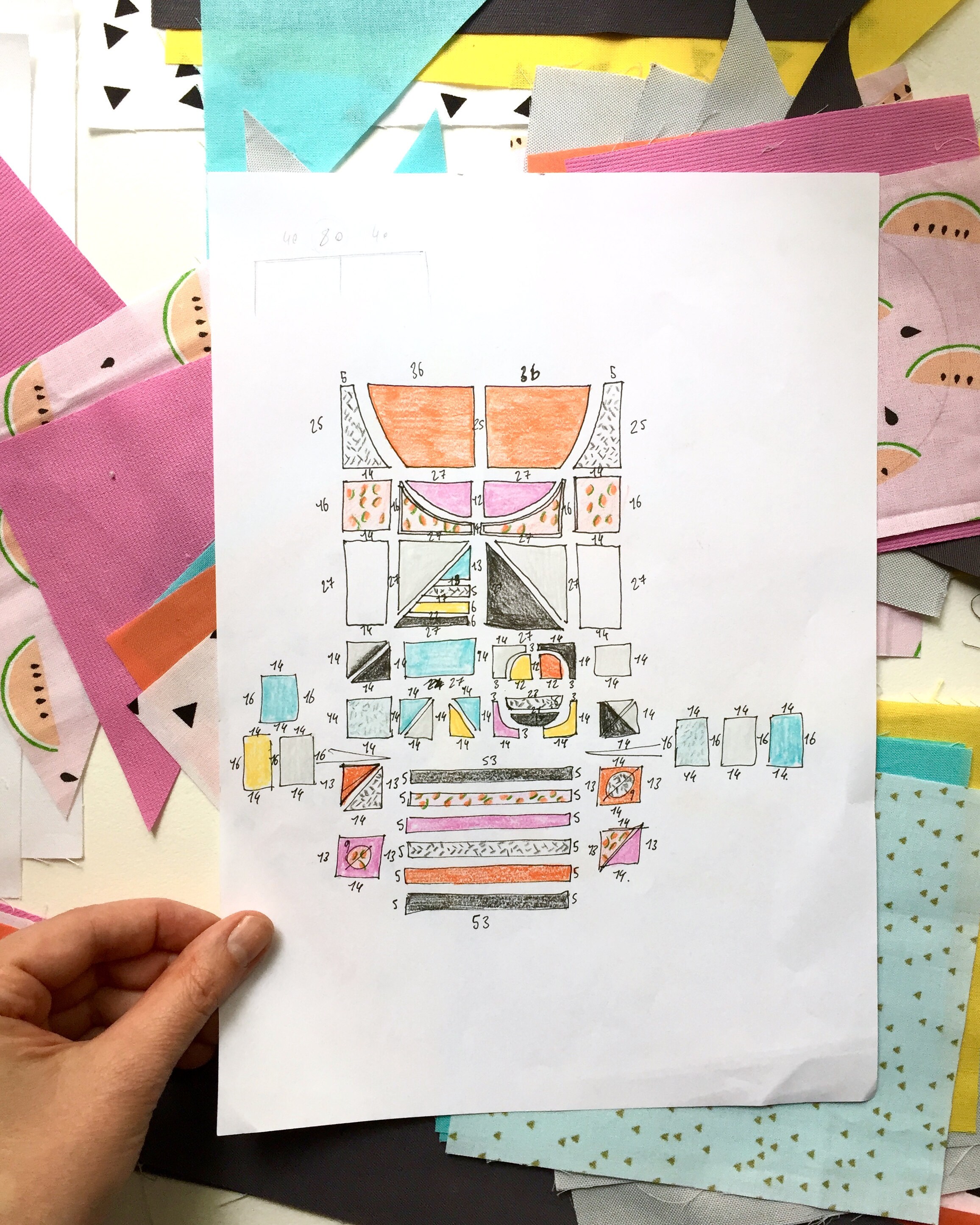 Preppin'
First I have to find out about what you as a costumer want and like. Who or what is the quilt for? A new baby, your mom's sofa or your bedroom wall? Any favourite colours, patterns or themes? The more you tell me, the better I can customize my design to your preferences. I then draw up a design and put together a coherent colour scheme with some fabric swatches. Once you give your thumbs up to my design sheet, I shop, iron, measure and cut the fabric into puzzle pieces ready to be assembled. 
Materials & Tools:
6-8 colours of cotton fabric
design sheet
patchwork ruler
cutting mat
rotary cutter and scissors
iron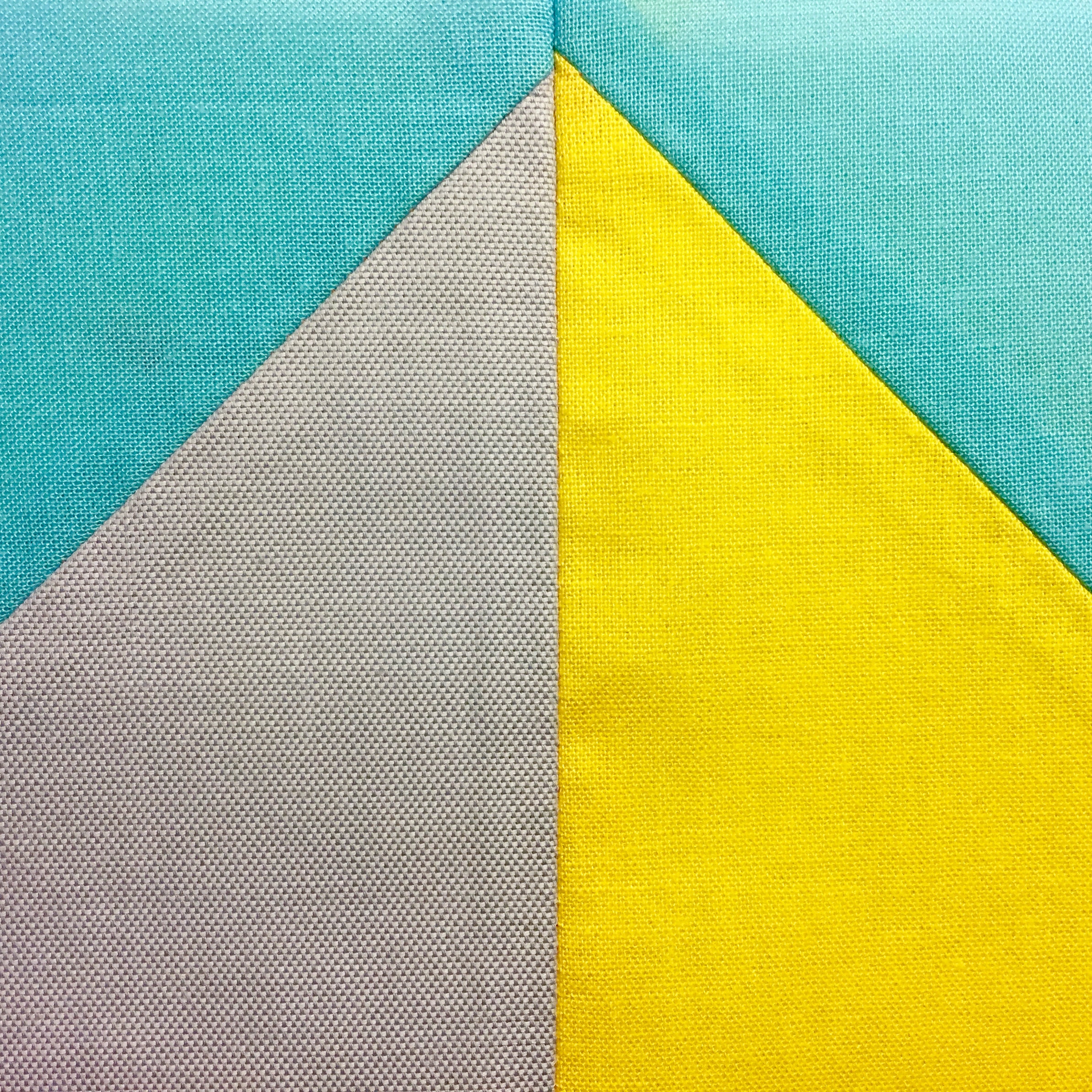 Piecing the Puzzle
To construct the front design of the quilt, two shapes are always sewn together facing each other with the 'good' side to make up small 'blocks'. The block is opened along the new seam and the borders on the back pressed down with an iron. This way the pieces are easier to handle and joints can be more exact, because the fabric is nicely flattened. Then the smaller blocks are joined together one by one to bigger sections until you puzzled all the bigger sections to one finished front sheet.
Materials & Tools:
design sheet
cut fabric pieces
thread
sewing machine
iron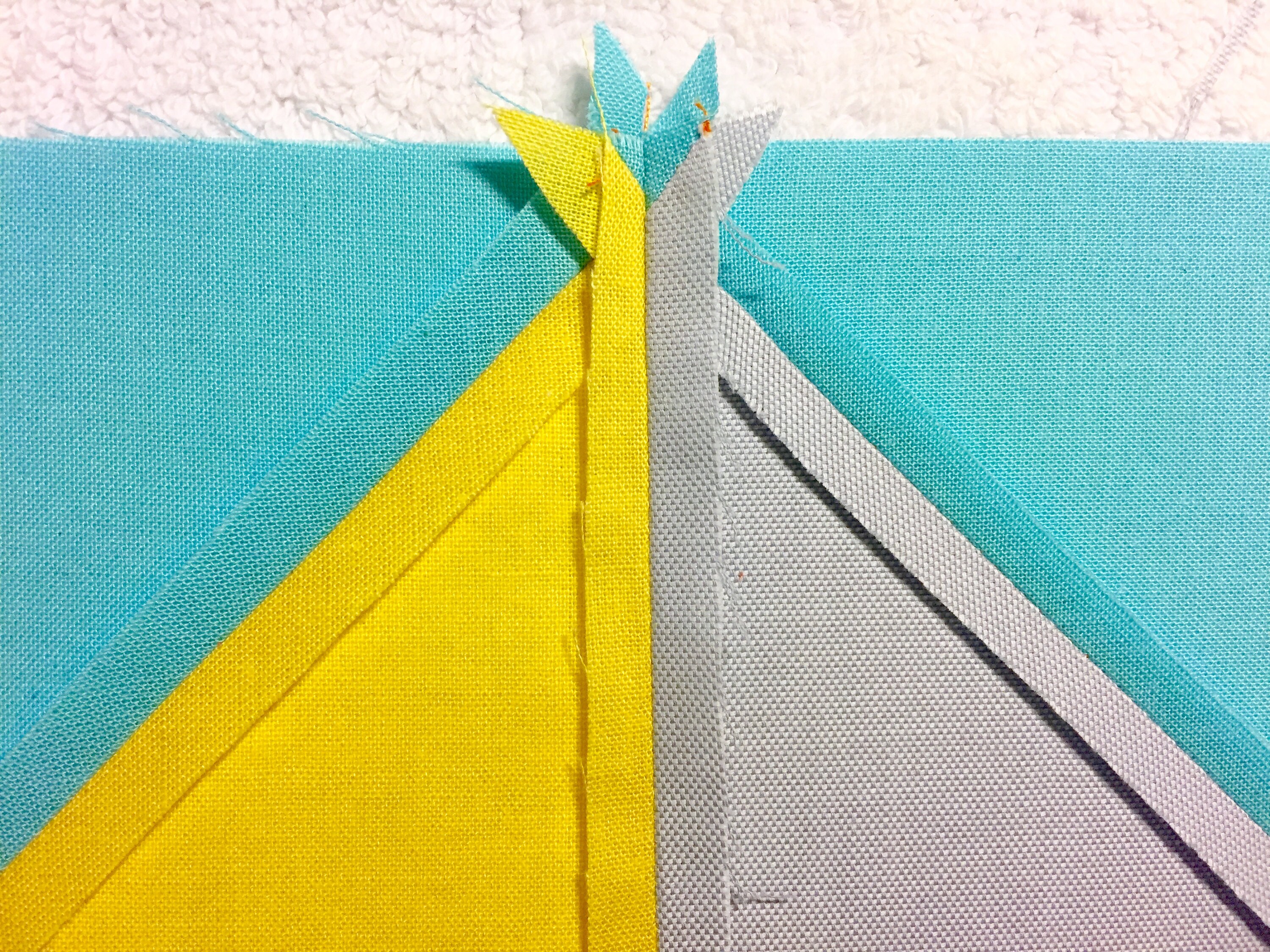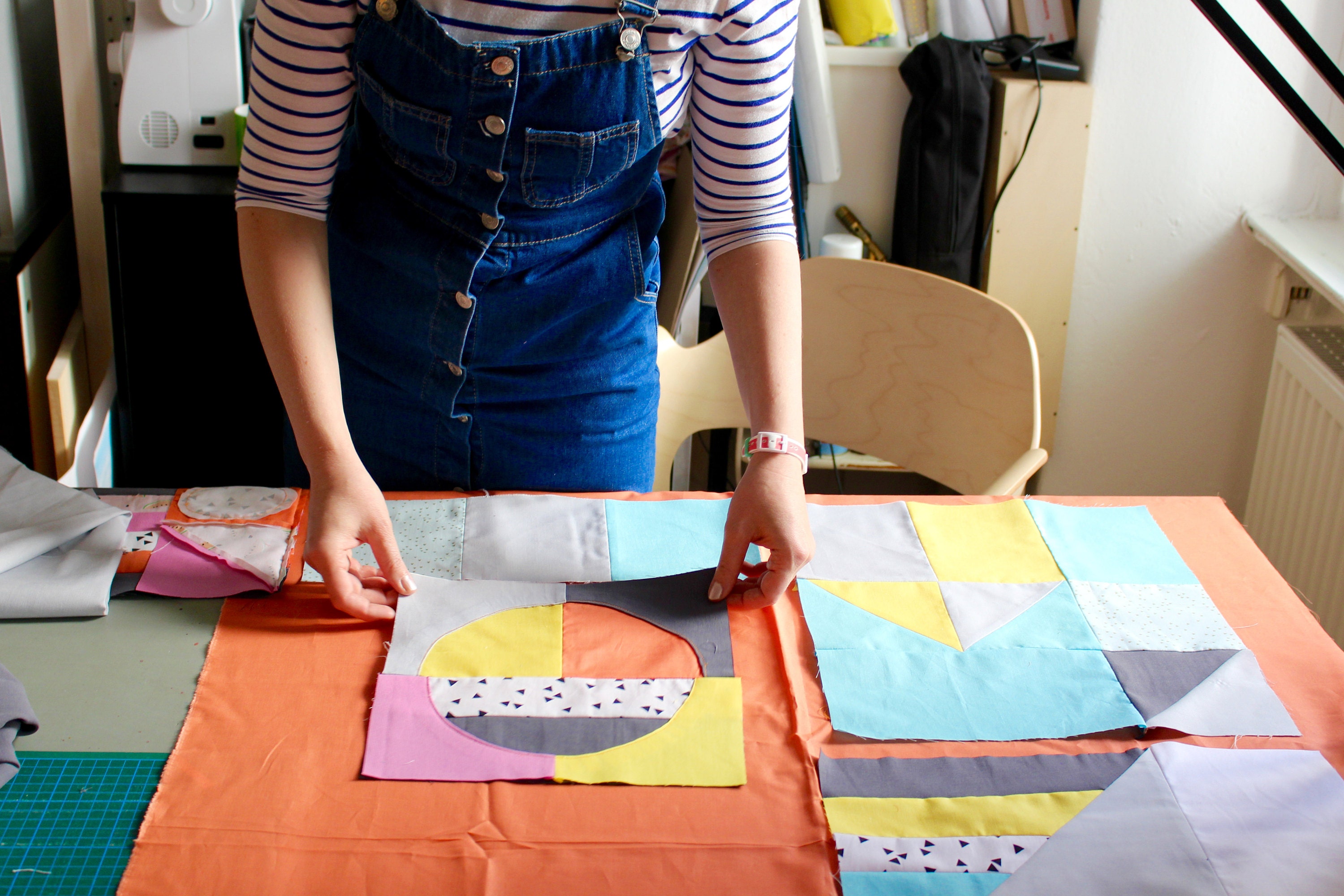 Build a Quilt
A quilt is a bit like a cozy sandwich: between your top layer of an elaborate patchwork pattern and your more simpler back blanket lays the 'batting', stuffing made of rolls of cotton, wool or synthetic fiber. 
For the back of this baby quilt I used a thicker jersey, because it has that warm sweater feeling and created a border with some left-over fabric from the front. 
To ensure that the three layers of fabric sit evenly on to of each other without any creases, I lay them out on the floor and pin them together. This part is called 'basting'. Only then can I start to actually 'quilt' by sewing the trio together either along existing seamlines or in a an new line pattern. For smaller quilts like this one I use the machine. For my bigger bedthrow-sized ones I prefer hand-quilting. 
Materials & Tools:
fabric for the back 
batting
pins
sewing machine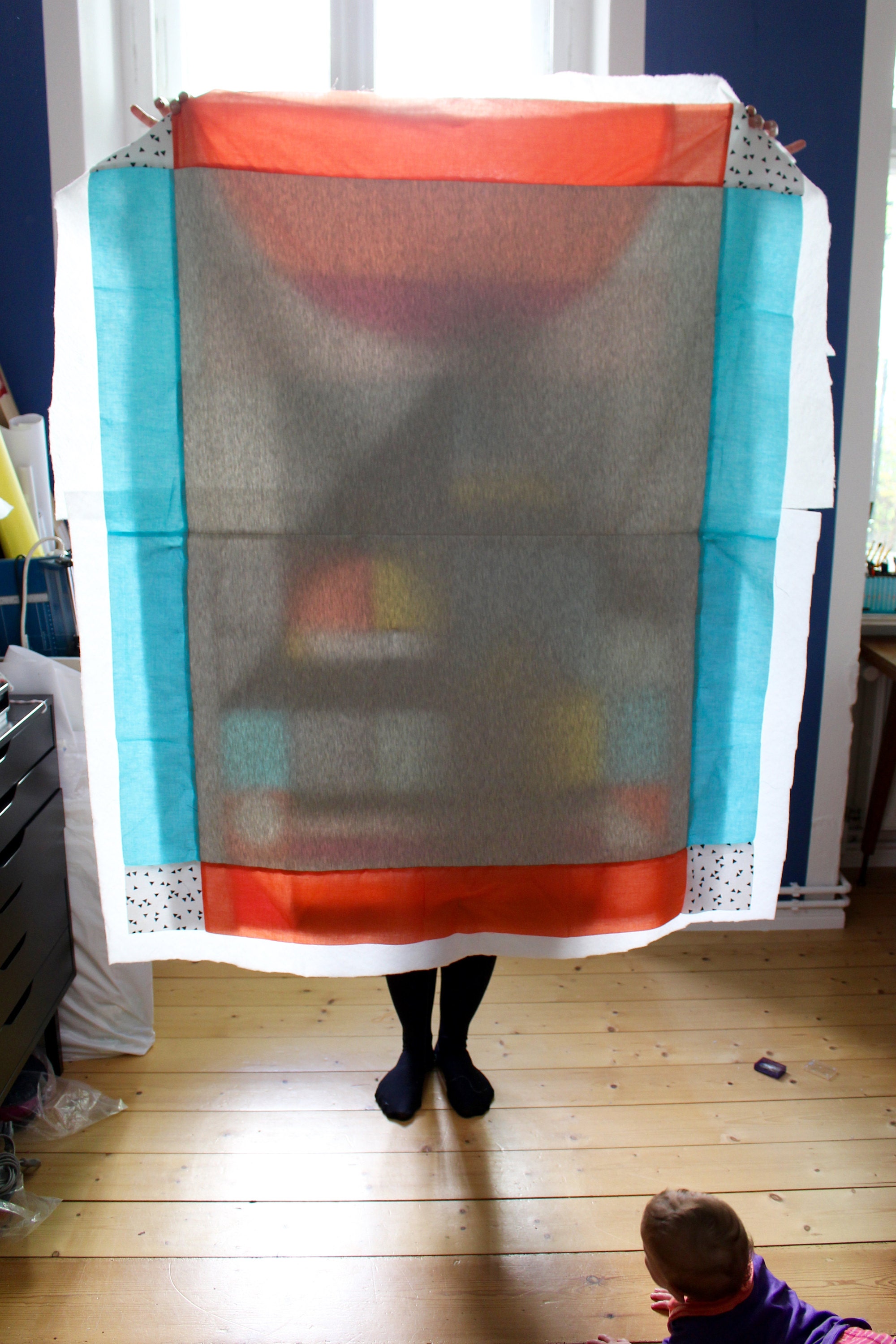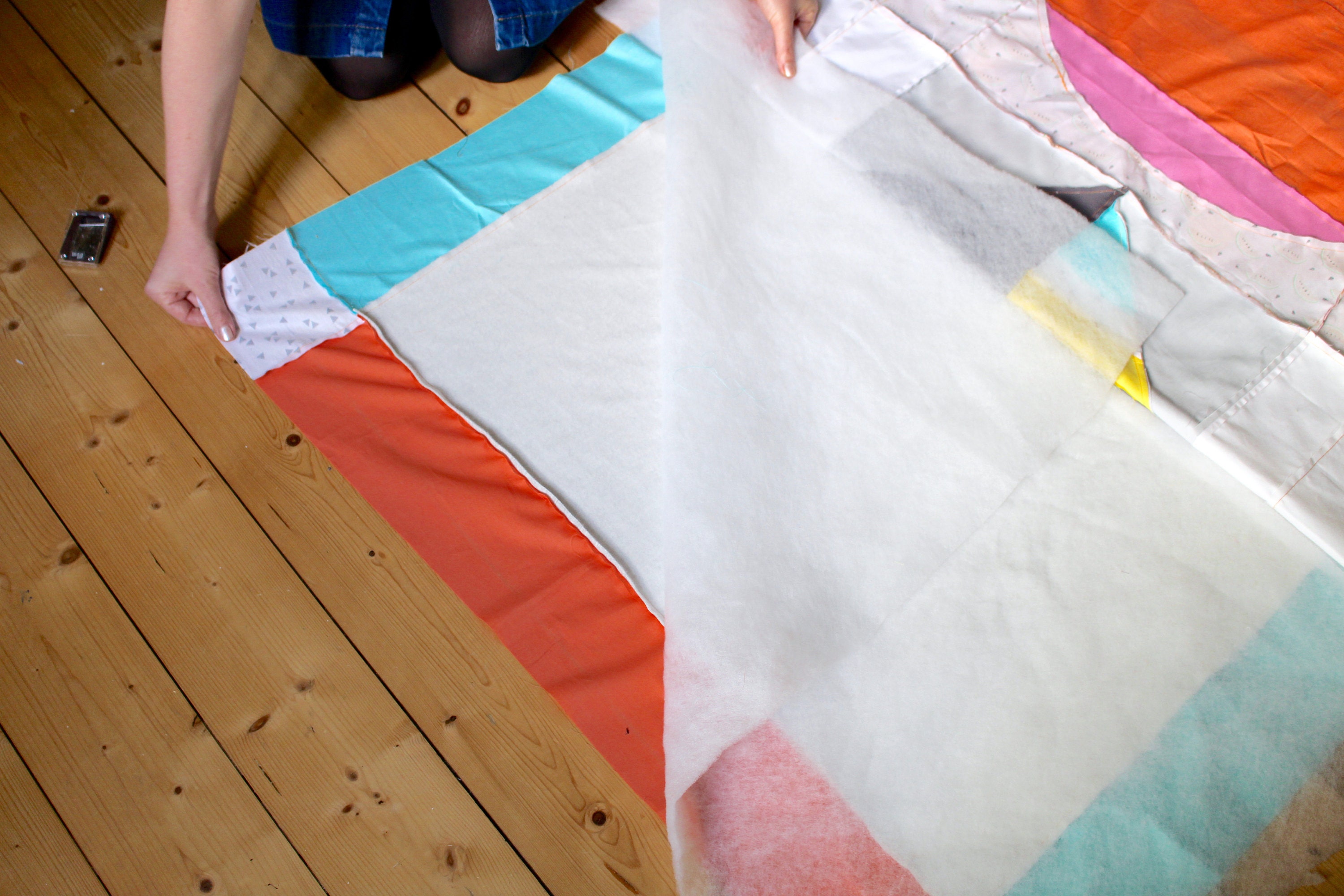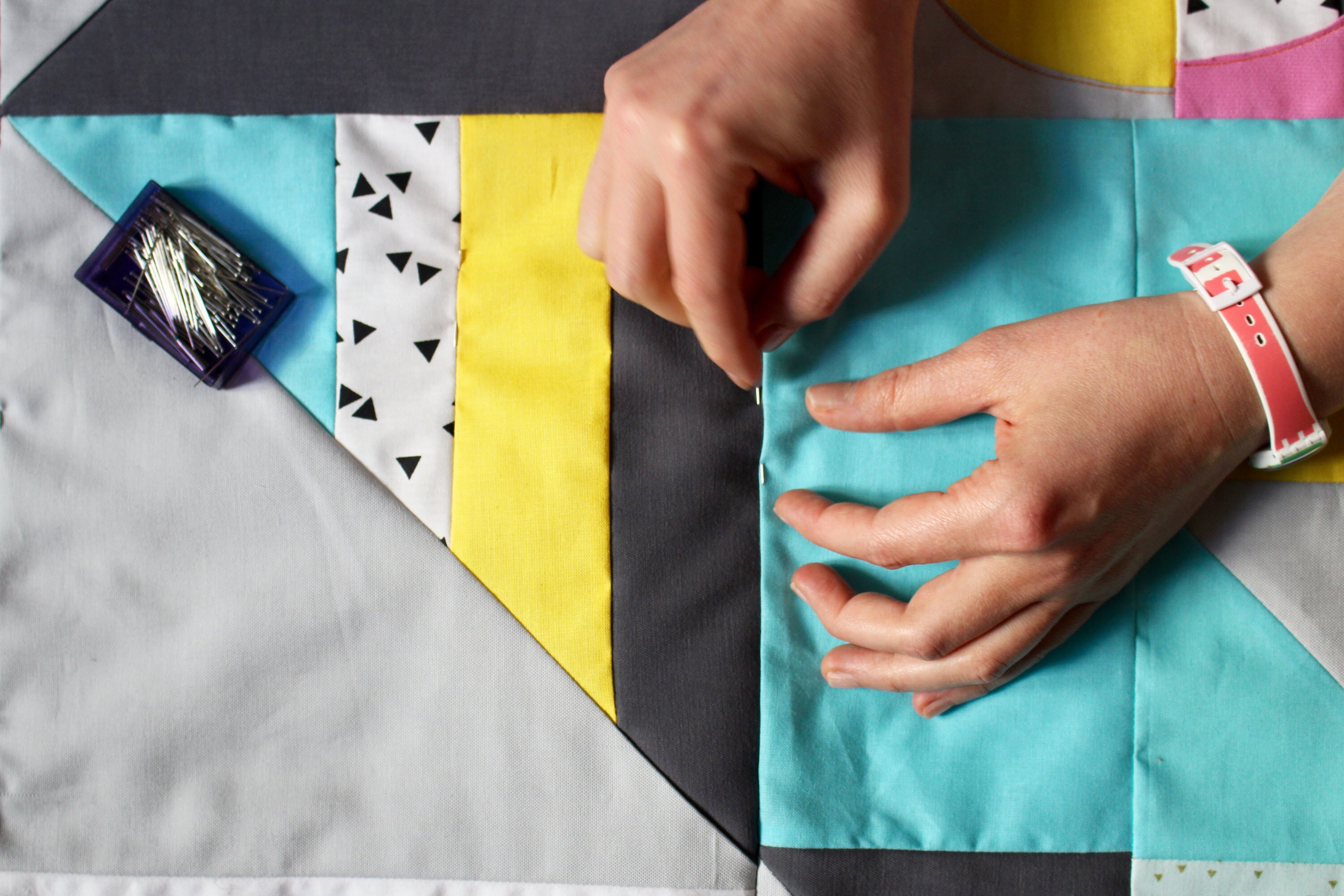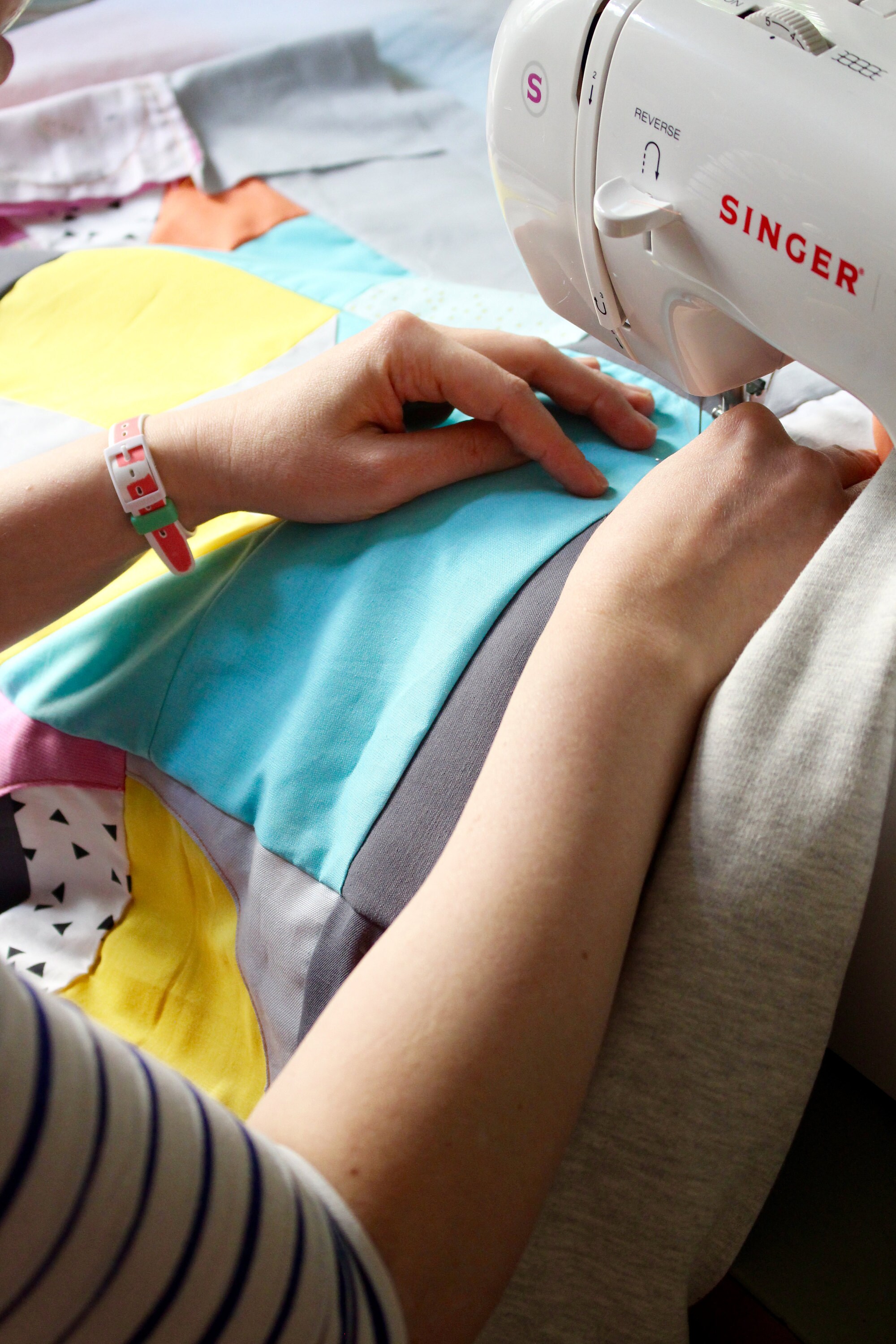 Final Touches - Binding & Labelling
Nearly there! I like using a contrasting colour for the binding to frame the front design and give the quilt a neat finish. For the KIRSCH quilt about 4 m of double-layered stripes were needed. I usually add little triangular pockets at the top back corners, which gives the option of hanging it by tucking a piece of wood in;)
All our labels are hand-printed with wash-resistant fabric paint and is personalized with embroidered names or titles. I really enjoy giving the quilt this last finishing touch as a closing gesture to the process of designing and making. It takes about 25-30 hours to make a quilt depending on the number of pieces and the overall size of the quilt. 
Material & Tools:
fabric for binding
sewing machine
label with hand-printed logo
embroidery floss