It is summer. Time to relax at the lake, sip shandy and... release a new Boat and Balloon collection! 
We didn't just chase shadows. Armed with a camera and sketchbook we captured the great outdoors with its shapes, colours and textures, now available as a bundle of fun prints for you in our online shop.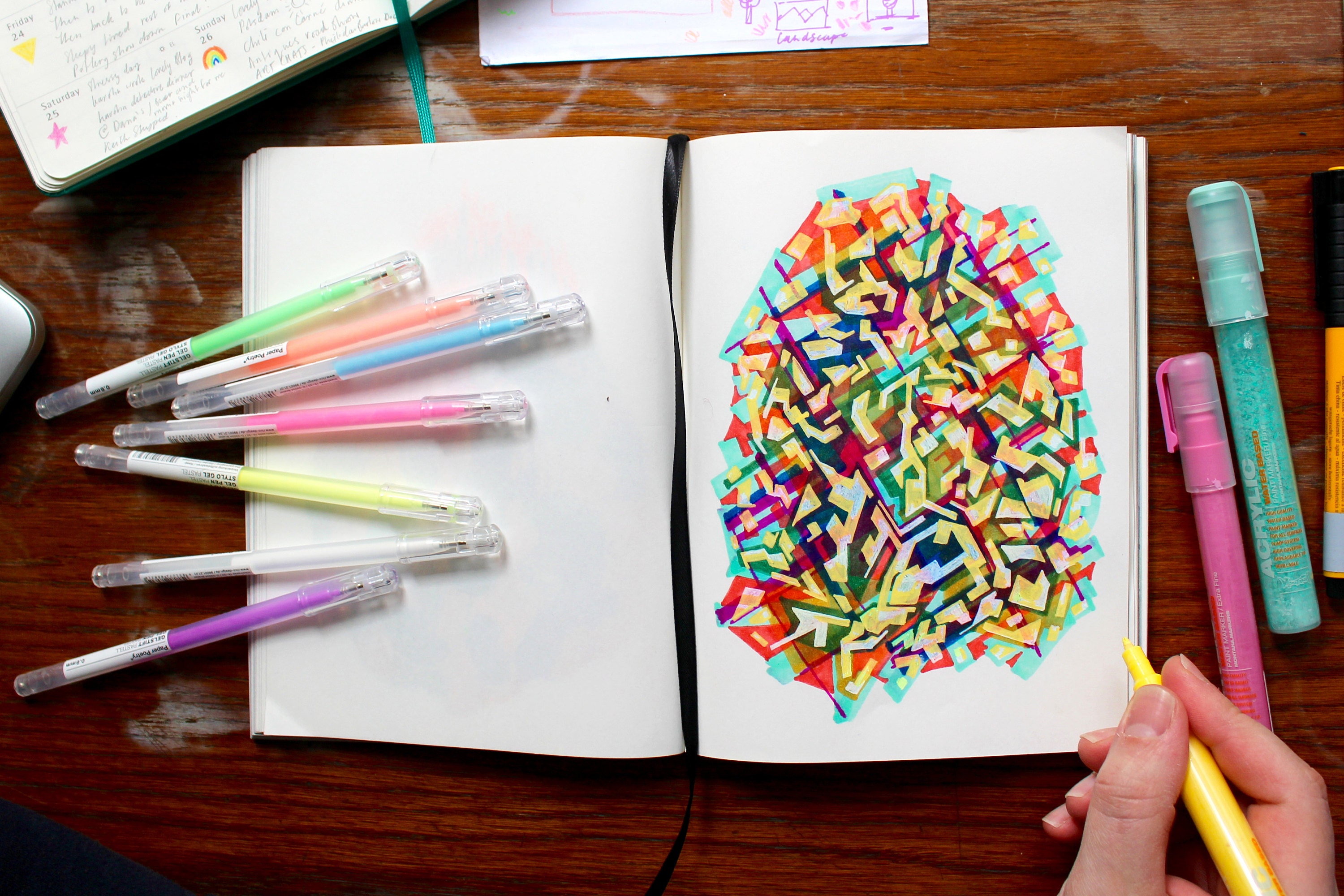 BISH-BASH-BOSH-BOOM & The Dreamstone
The series of abstract shape drawings by Ben Craig play out colour in multiple layers in a gravitating mass of shapes and lines. The slow build-up of different kinds of paint, gel and felt-tip markers creates images of dense matter and fluid associations - organisms, meteorites, sweets...What do you see?
More on Ben's drawing process you can find in a previous blog post.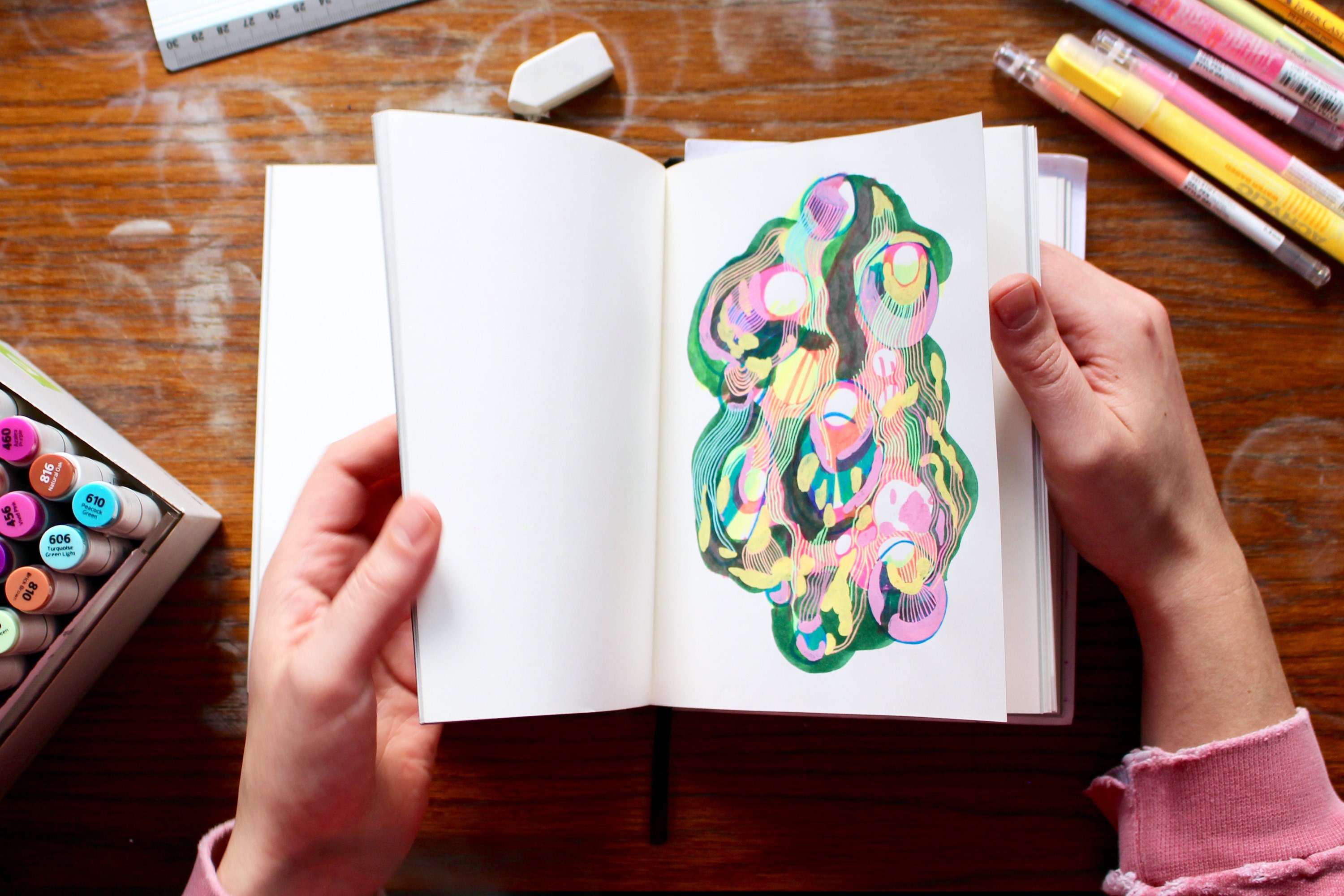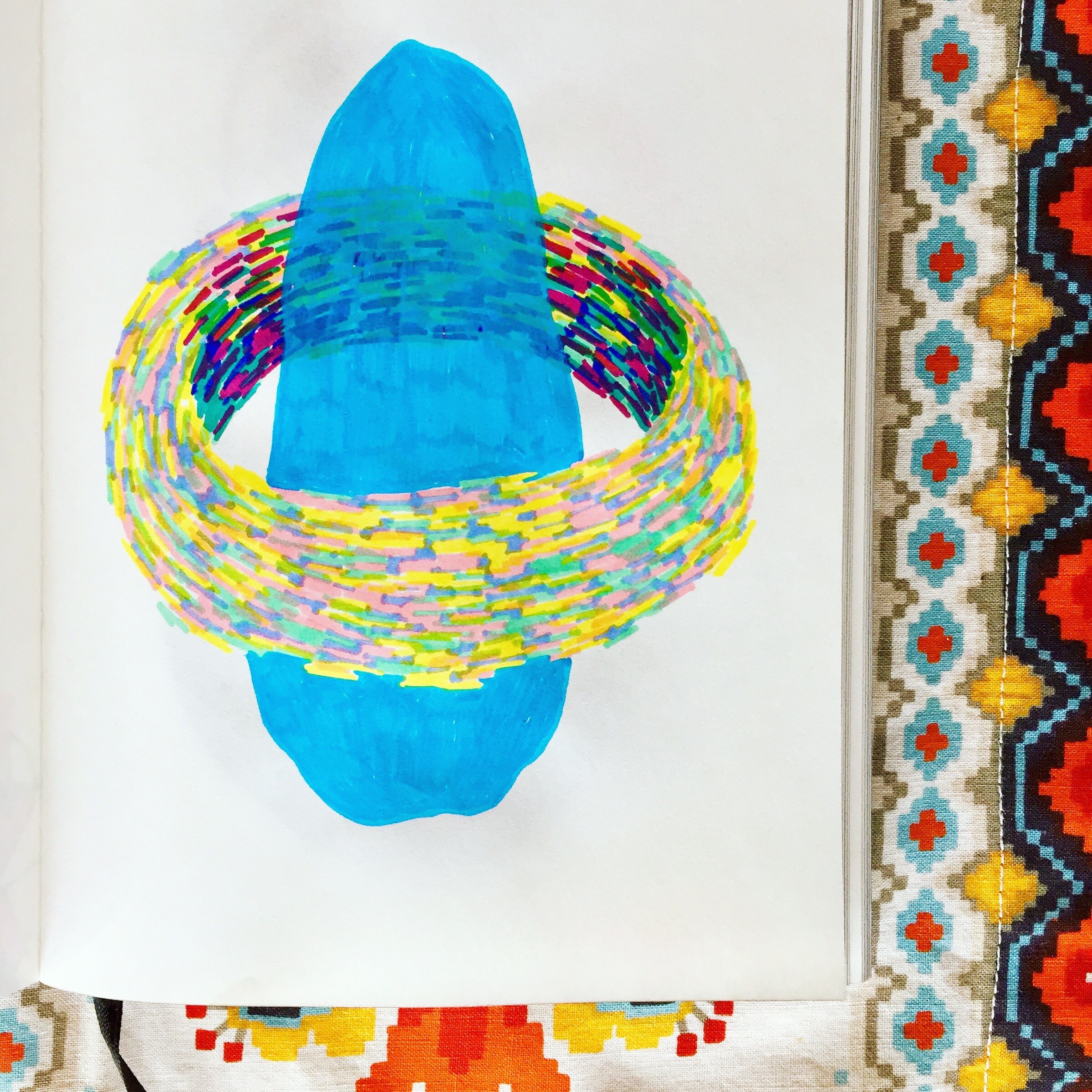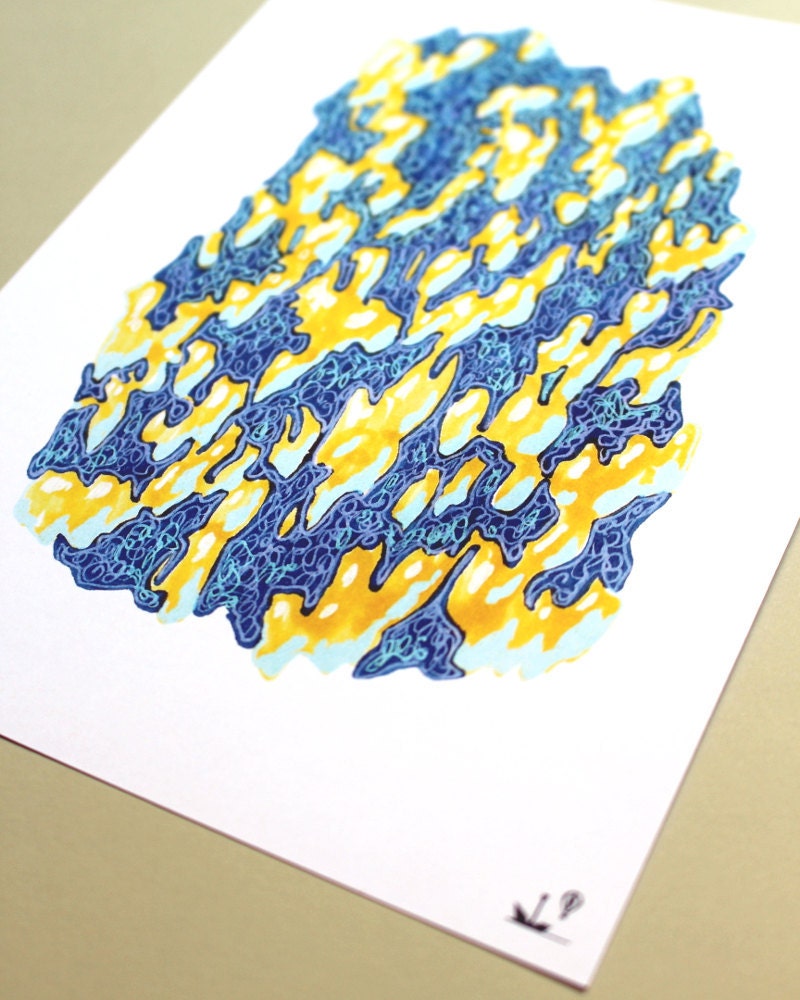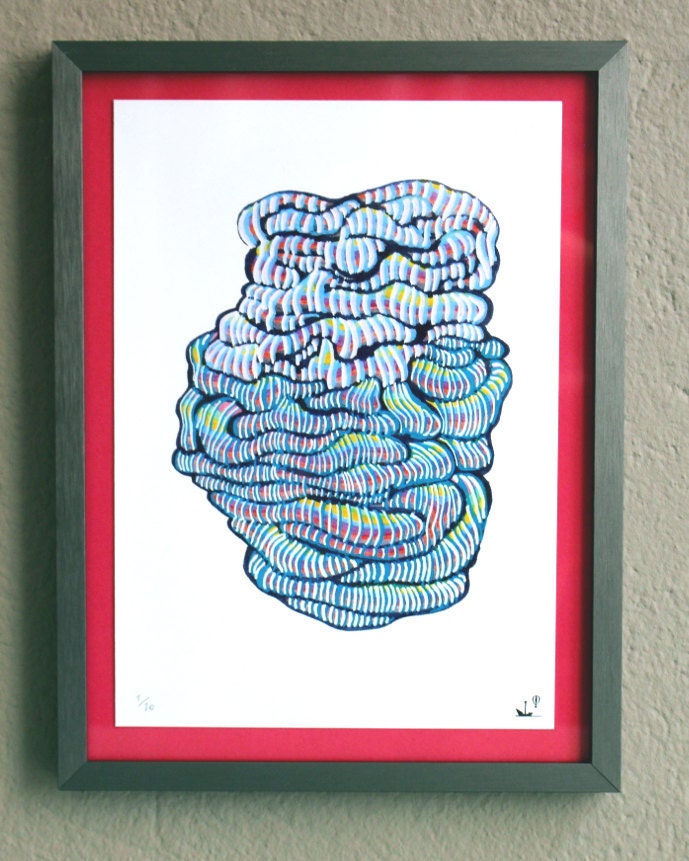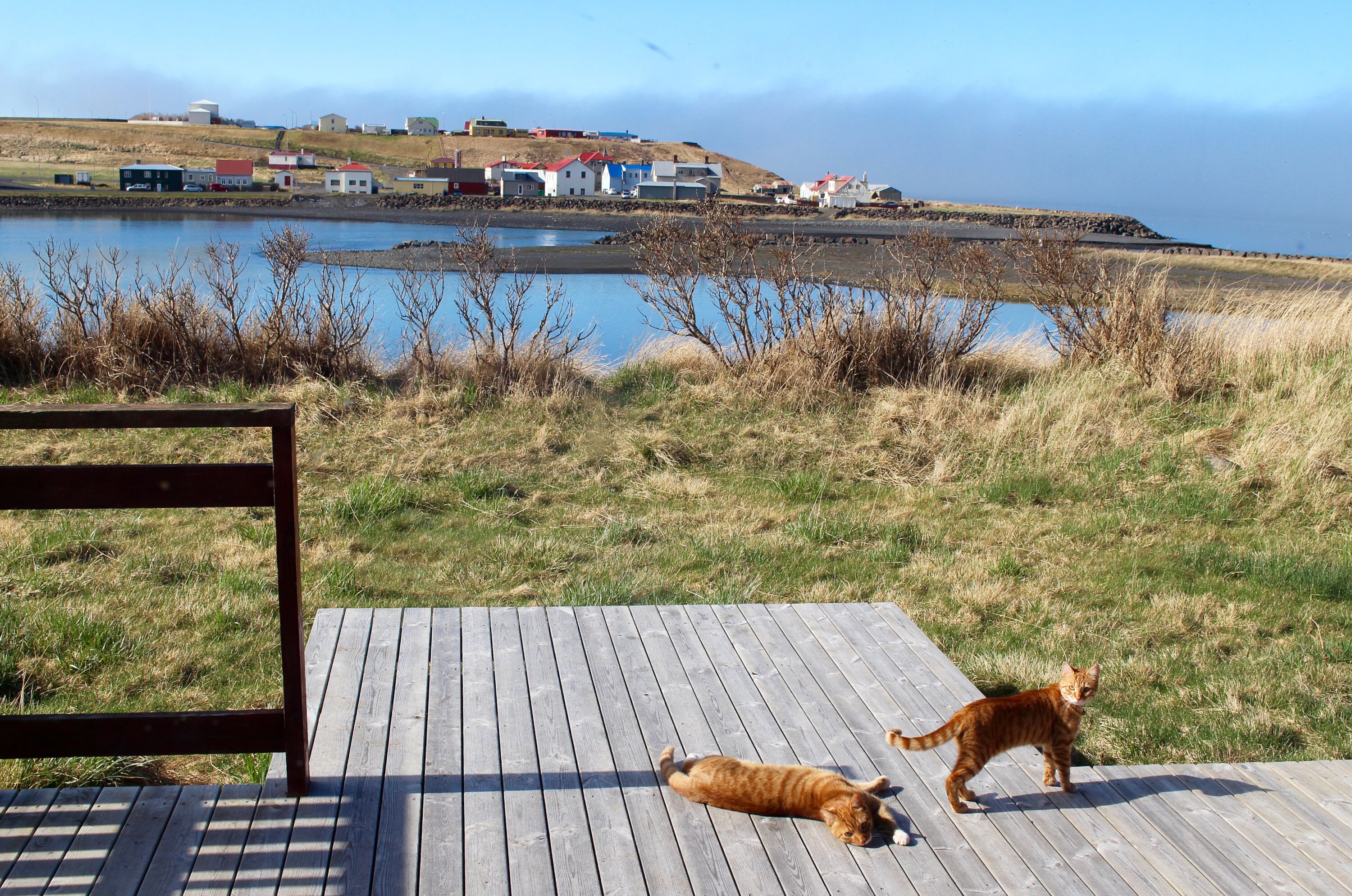 Old Town
Initially inspired by the view from our home in Blöndous during our May residency in Iceland, I painted the houses of the old part of the town on the other side of the river. Along our drive up from Reyjavik and around the Golden Circle we had already been noticing small farm houses standing alone in the vast and beautiful landscape. I was drawn to the simplicity of the architecture in muted colours worn by the weather. Now sitting on the decking in front of our house and with the generous light of Northern summer nights, I was able to study traditional as well as more modern variations of the Icelandic home in a series of small-scale watercolour illustrations.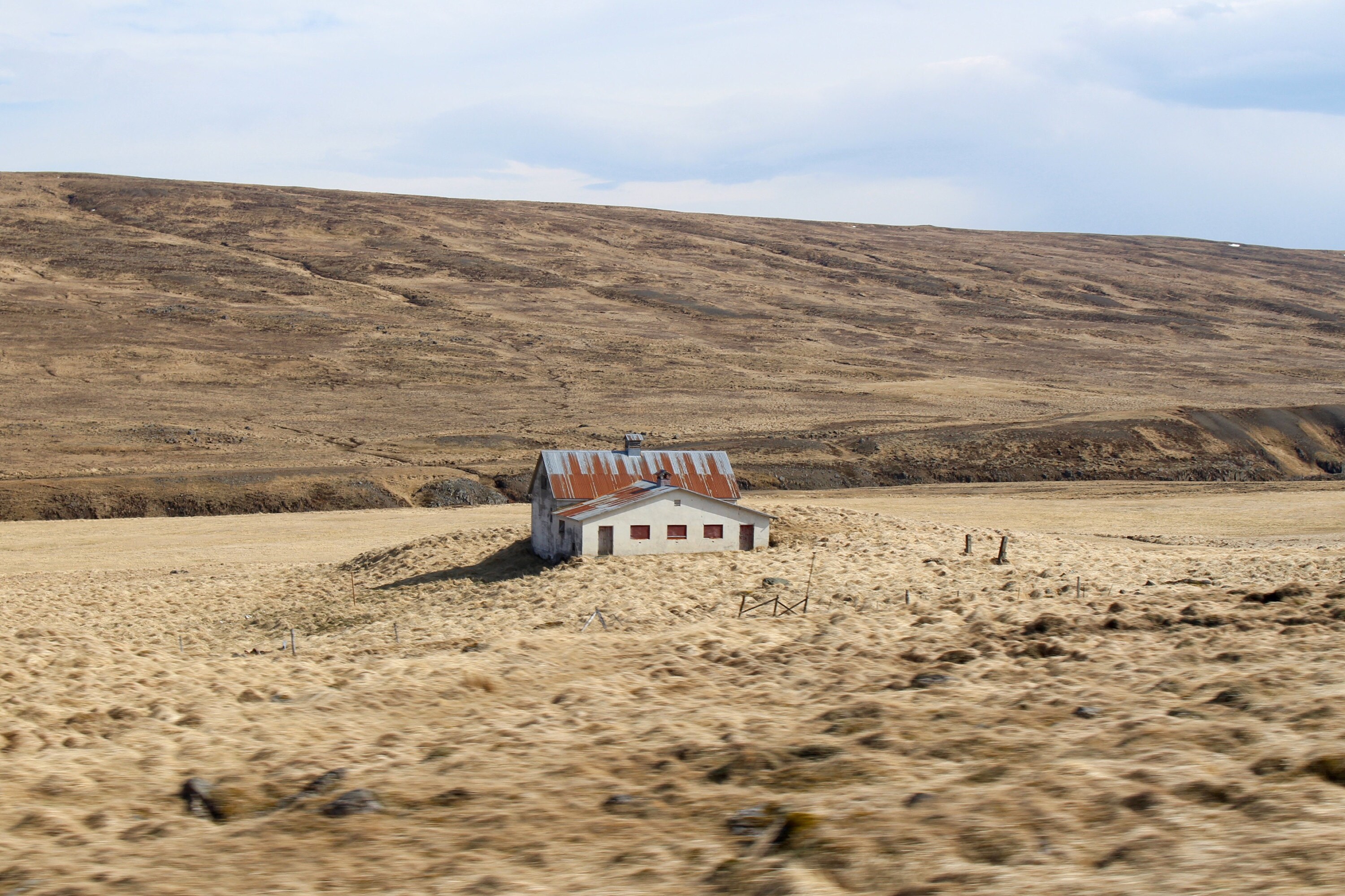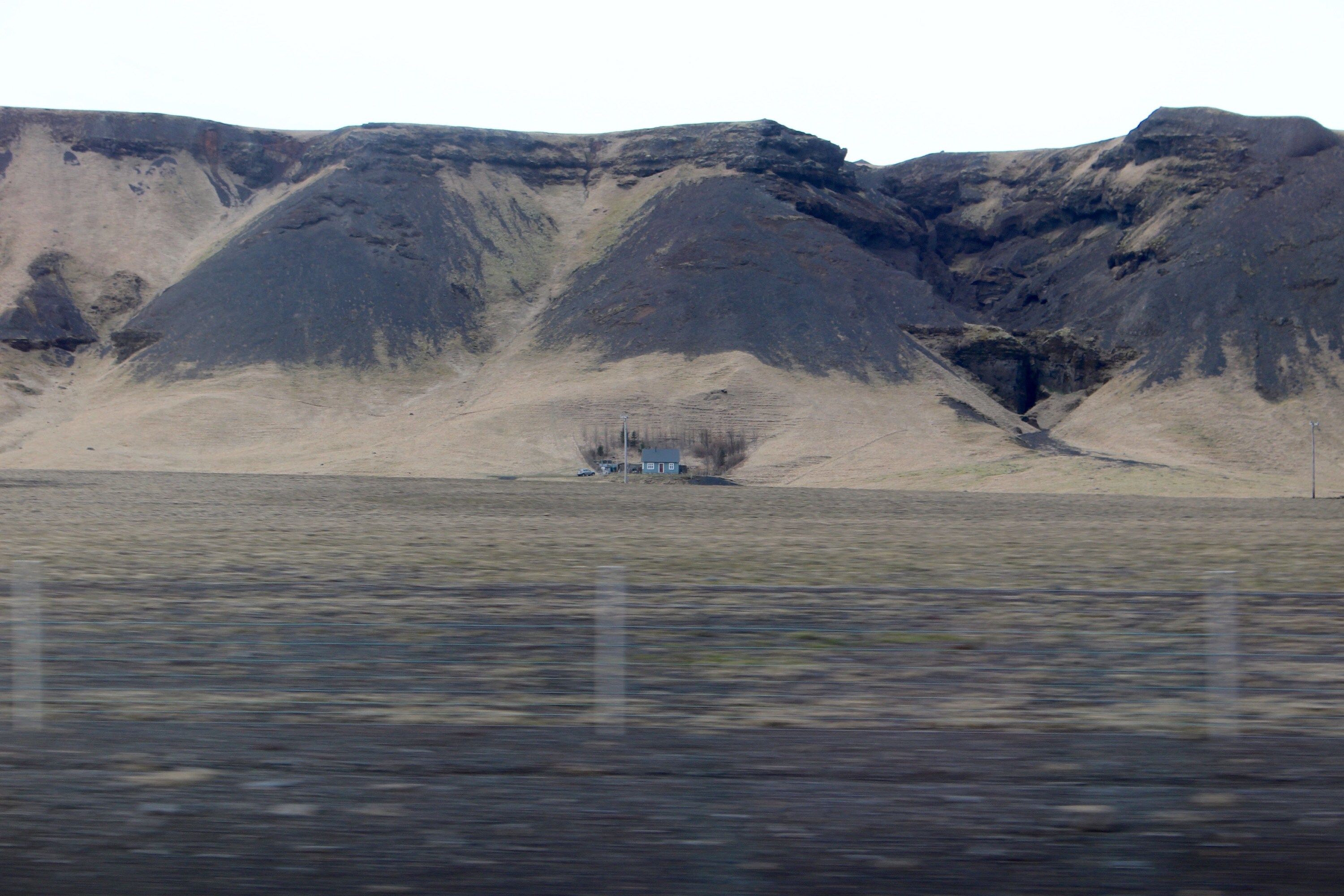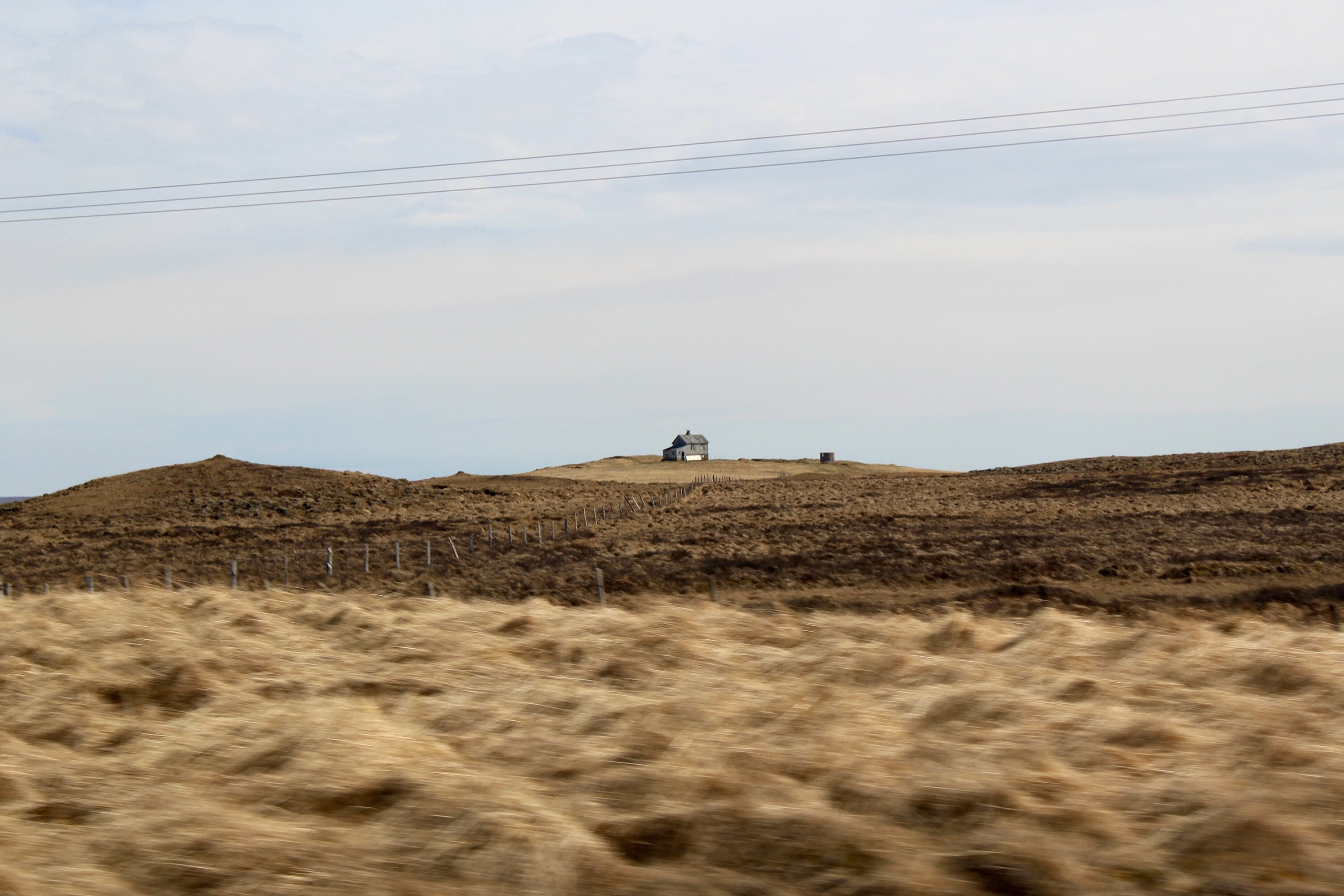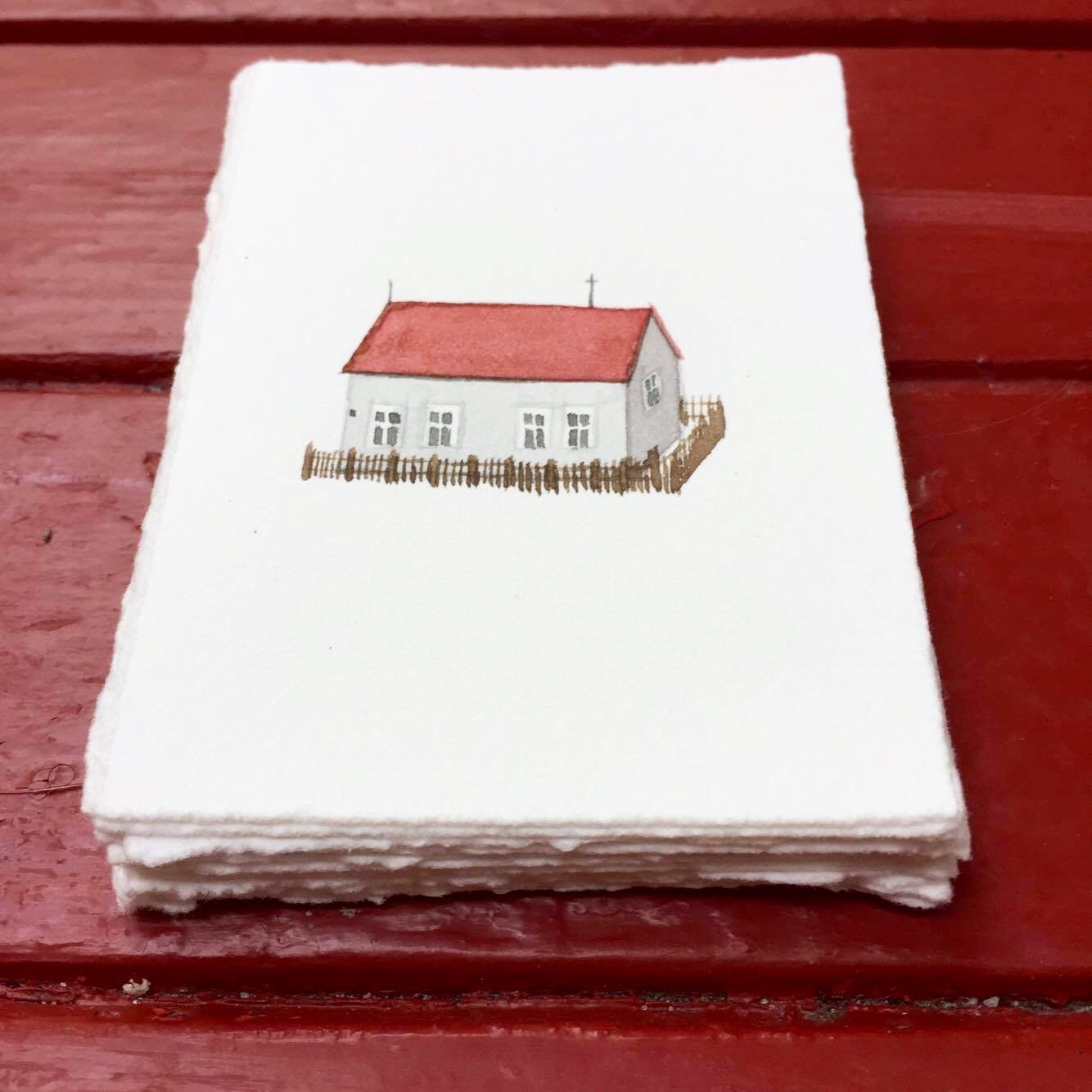 The miniature format has its origin in an artist card trading, where we exchanged small artworks with the fellow artists on the residency. At the start I intended to paint ten houses to give away, but then I enjoyed it so much, that I painted another sixteen, which are gathered on the print.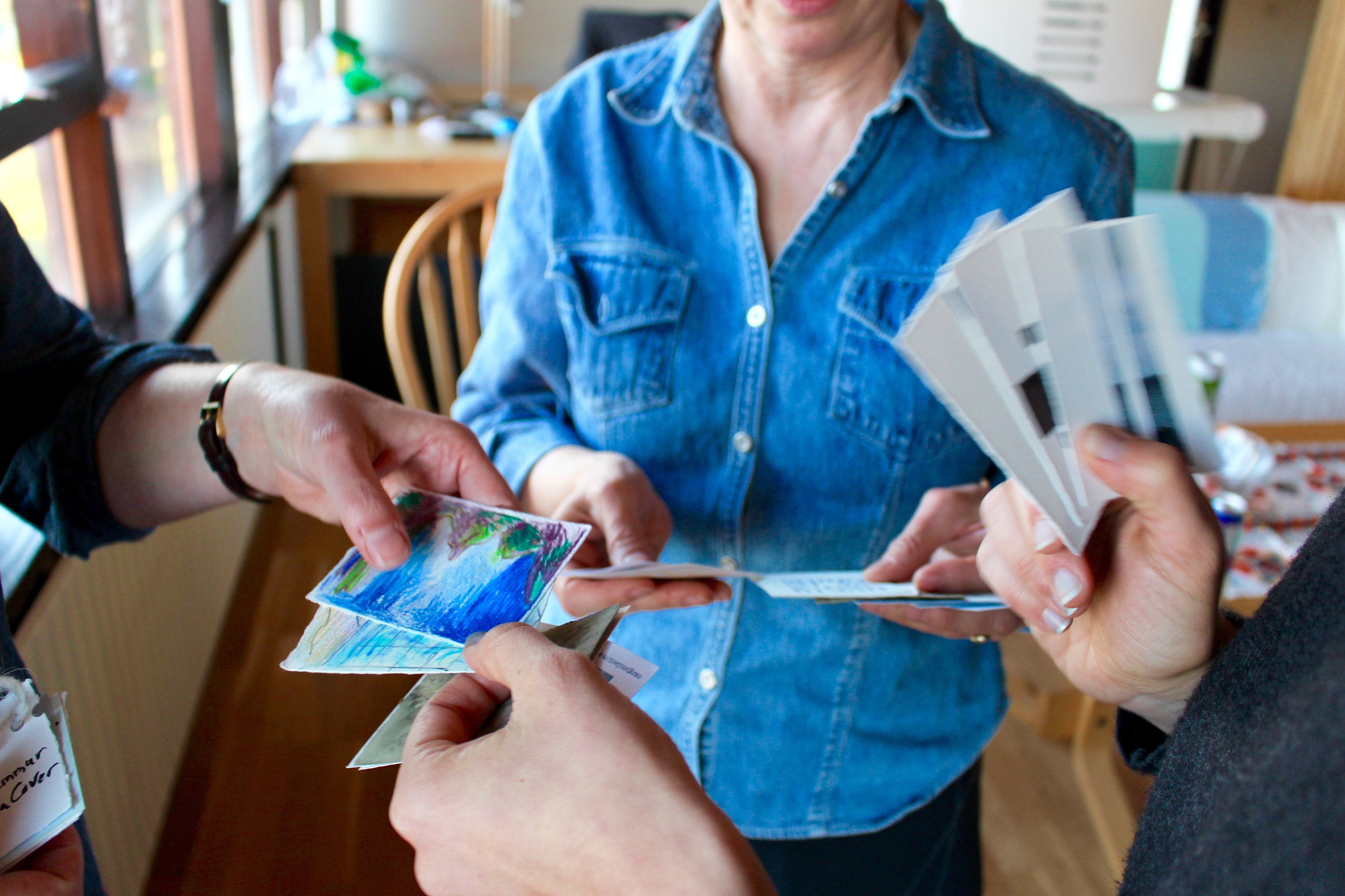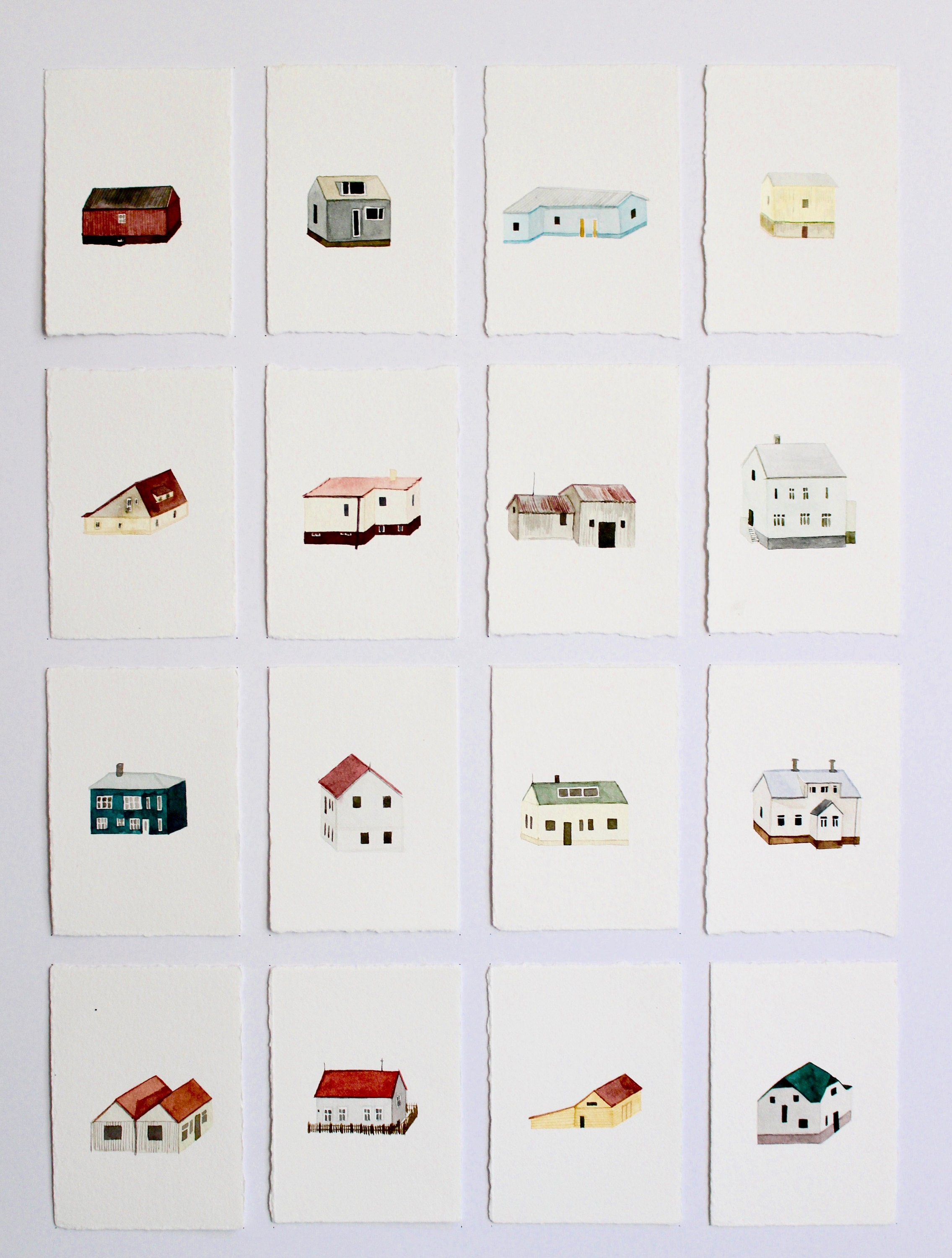 The Originals (above) and the framed print (below)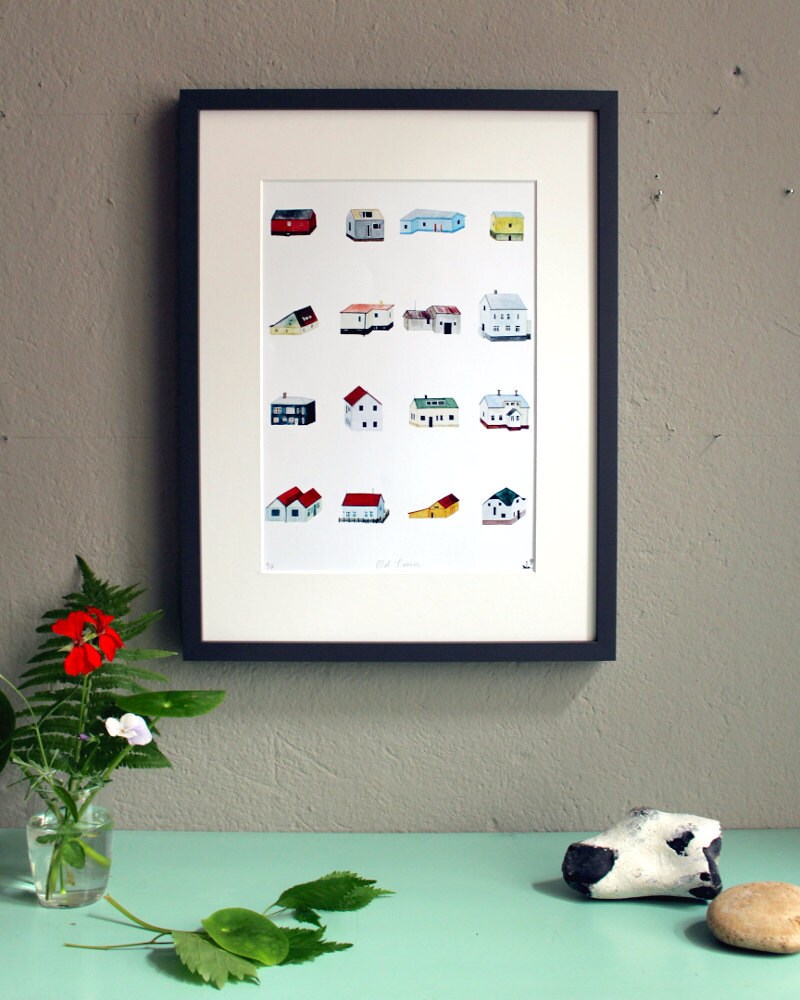 All of our prints are produced from high quality photos and scans of the original art work. They are carefully color-tested before printed on sturdy (250g), smooth paper in limited editions of ten copies per drawing only.
For our copy of 'Old Town' we opted for a slightly off-white passpartout in a dark-grey 30x40 cm frame. The A5 shape drawings by Ben really pop out with a slighlty bigger cut coloured paper in a 19x25 cm brushed metal frame.