We are delighted to announce that Karolin's embroidery work has been published in Stitch•illo, a collection of forty-six contemporary textile artists by Uppercase.
Earlier last year, Karolin was asked by Janine Vangool, the publisher, editor and designer of Uppercase, if she would like to become part of the book and tell readers about her artistic process. And here it is in our hands - let's have a flick through it!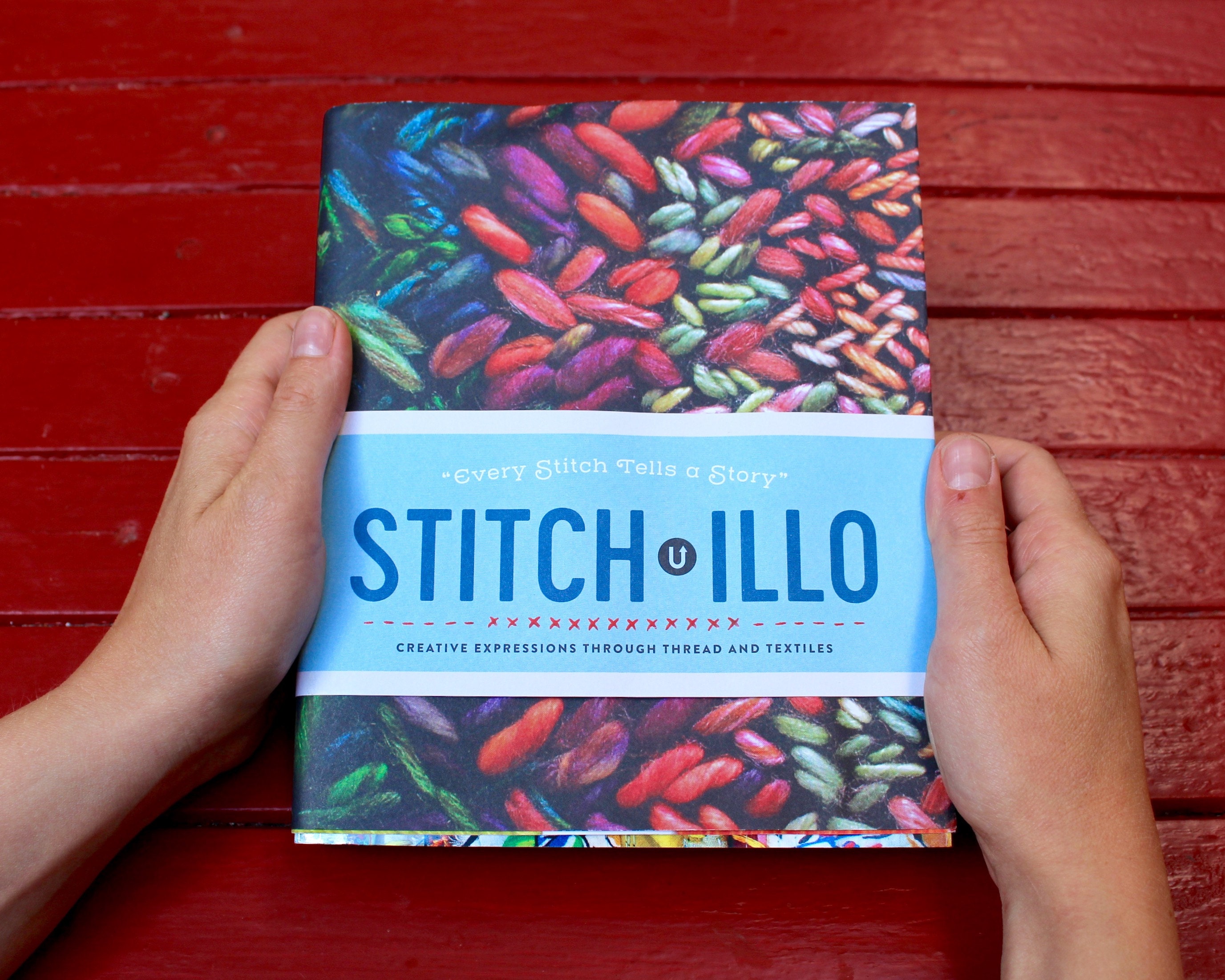 Janine writes about the book's objective: 'Traditional embroidery and textile arts are enjoying a renaissance as we rediscover stitching techniques once popular during our grandmothers' times.(...)Through techniques that emerge from the domestic arts, women are reclaiming stitching as a medium that goes beyond decoration or simple function. 
The needle is likened to a pencil or paint brush; thread, yarn and fibre is the paint. The artists profiled within Stitch•illo honour their own histories and cultures while layering upon them. Wielding simple needle and thread, they stitch powerful messages. They push boundaries, both of what society expects of women's art, and what the artists expect of themselves. (...)They tell deeply personal stories, and in the process share universal ones of connection and feeling.'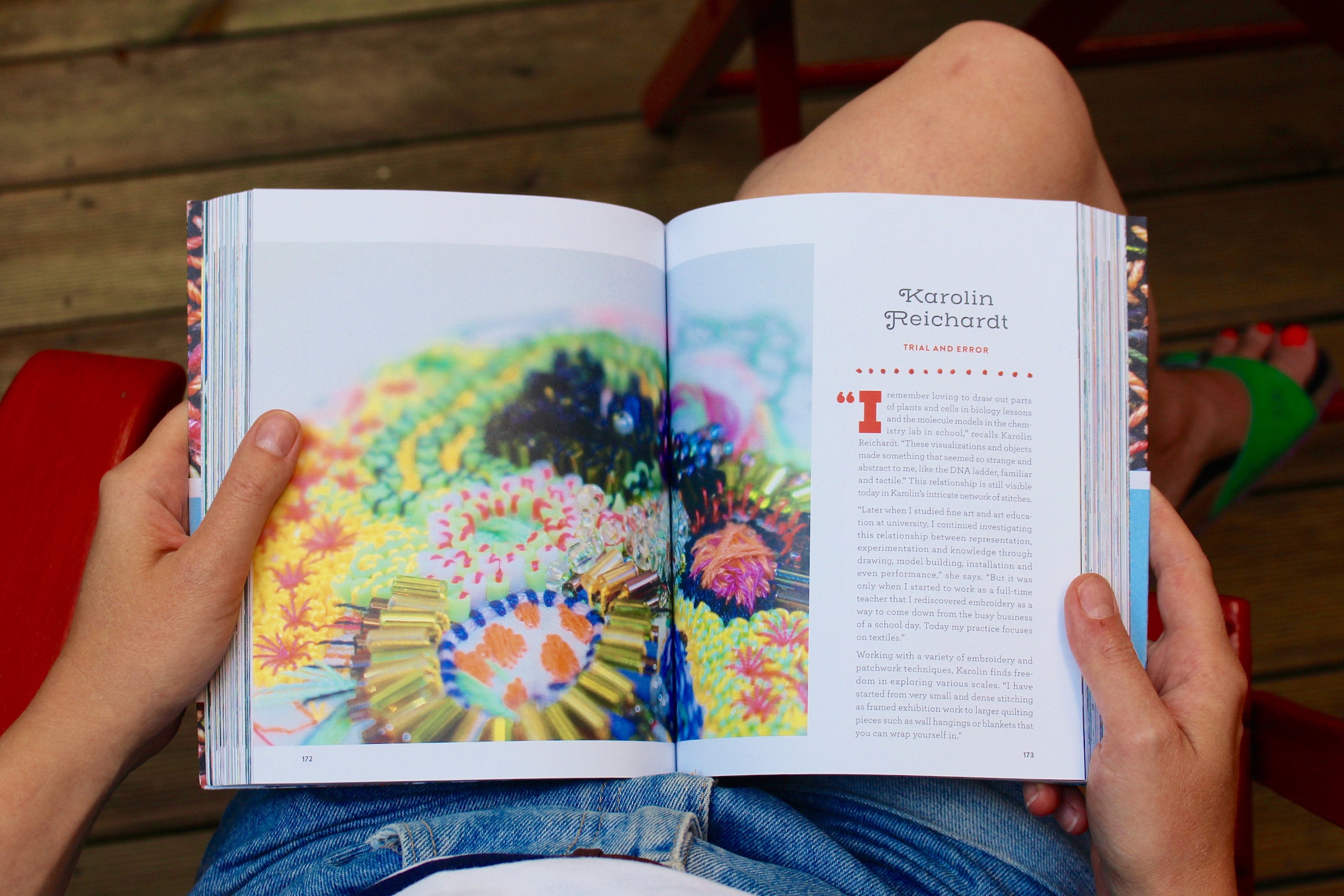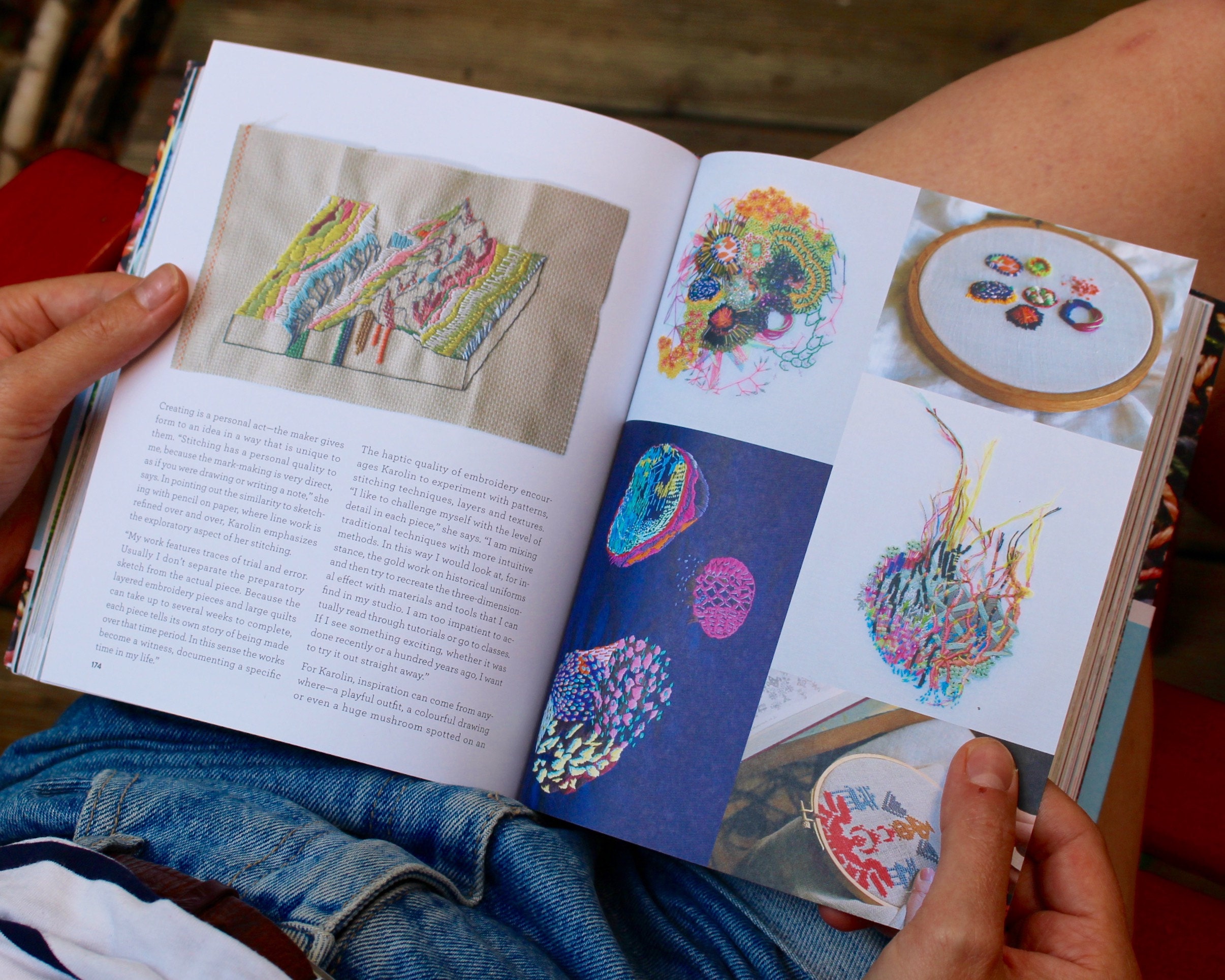 In the text accomplementing iamges of her textiles pieces and work table, Karolin talks about her way of telling stories:  'My work features traces of trail-and-error. Usually I don't separate the preparatory sketch from the 'actual piece'. Since the layered embroidery pieces and large quilts can take up to several weeks to complete, each piece tells his own story of making over that time-period. In this sense the works become a witness, which document a specific time in my life.(...)
I play with the precariousness of change and chance, which makes my work unique. It features coincidental and unexpected connections carried by the tradition of sewing as a practical and decorative trade. I like to think of my work as a complement to those traditions. However combining unrelated aspects lead to surprising analogies. I go where my excitement leads me and the traces of that journey become visible and tangible for others.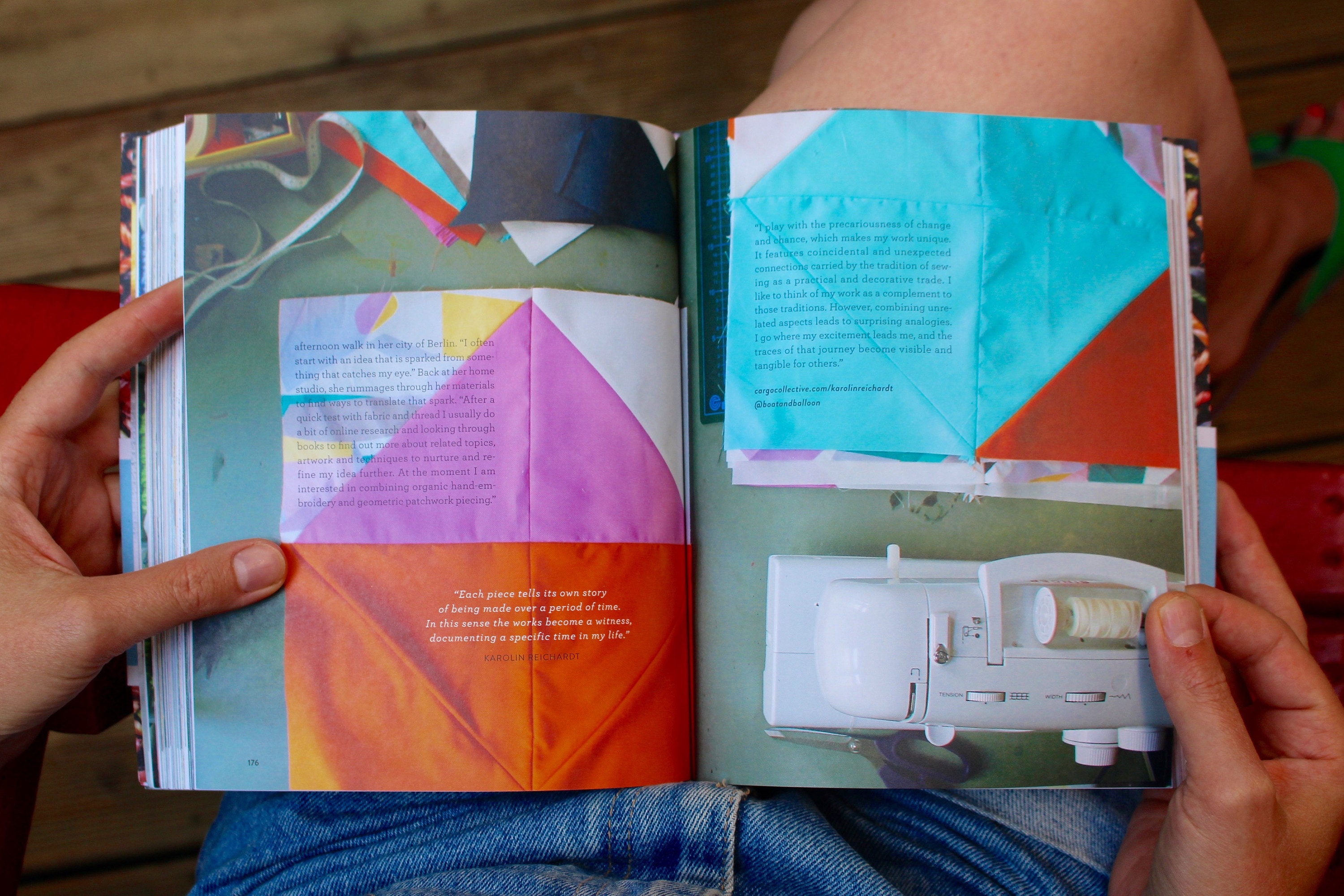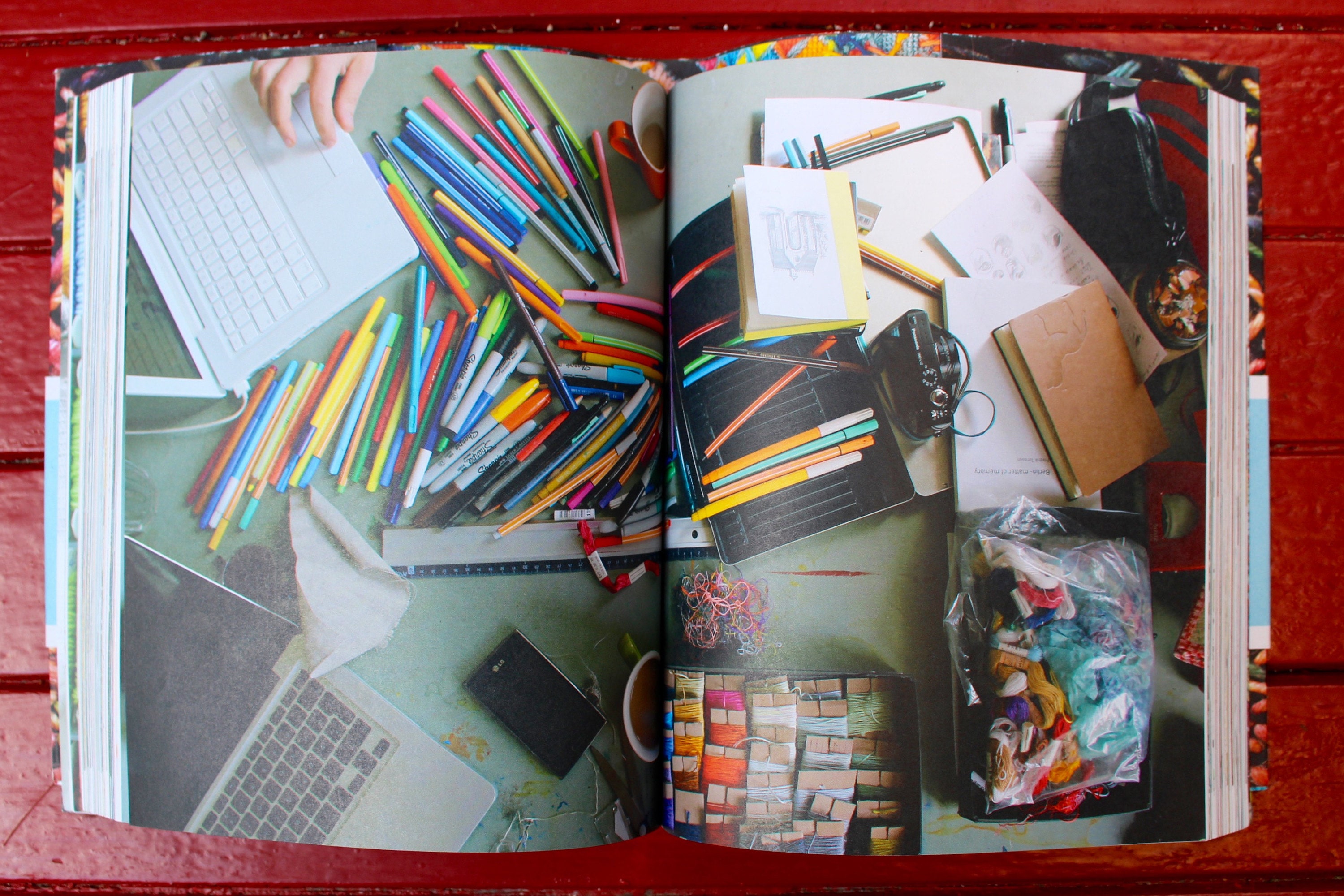 If you want to read the whole story and find out more about the other amazing artists, featured in Stitch•illo, check out the Uppercase website. The book is part of The UPPERCASE Encyclopedia of Inspiration series and available to order from the site. 
Huge THANK YOU to Janine for getting in touch with us and doing a fantastic job in designing and editing the book!