Just in time for Christmas and the start of a new exciting year, we are happy to share our first calendar with you in our online shop!
Here is a little insight into our process of how to turn photos from our adventures in Iceland earlier this year into a set of twelve two-toned linocut prints. And YES - it was a steep learning curve!
When we initially talked about ideas for this years Christmas presents for our families, a collaborative project like the calendar seemed the perfect opportunity to dive head first into linocutting, a fun technique we both wanted to work with for some time now. 
As a theme we quickly settled on Iceland, because it has been such a rich experience as a family and as artists to live and travel there in May this past year. The selection features a mix of memorable impressions of the islands unique natural and cultural landscape.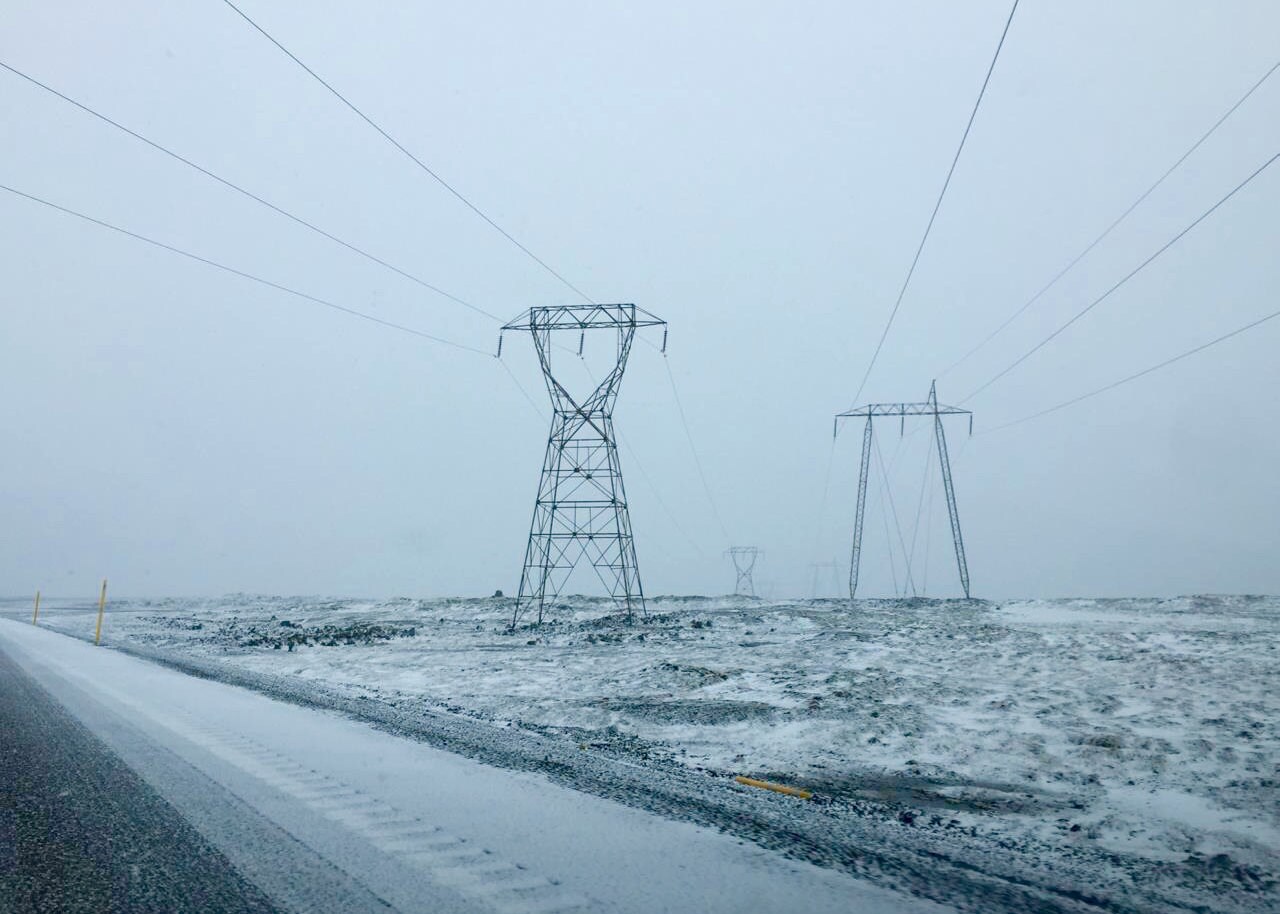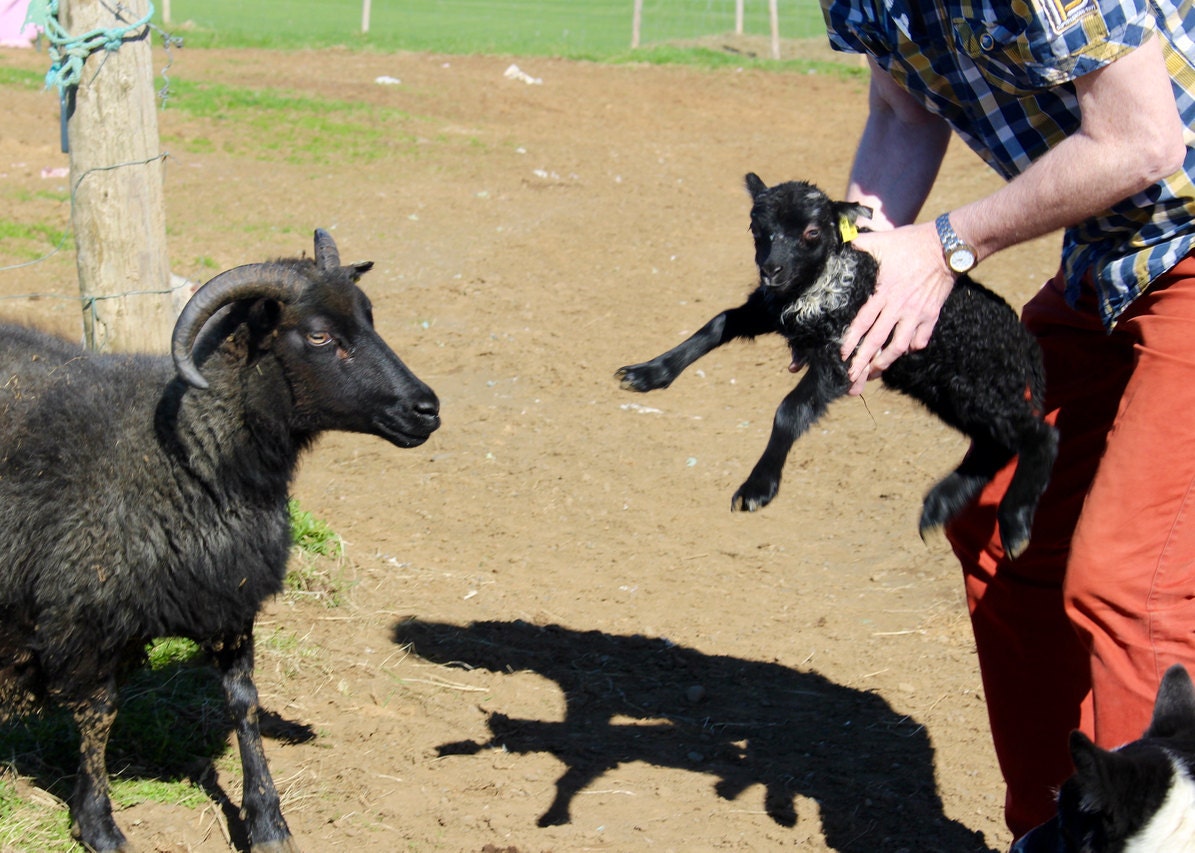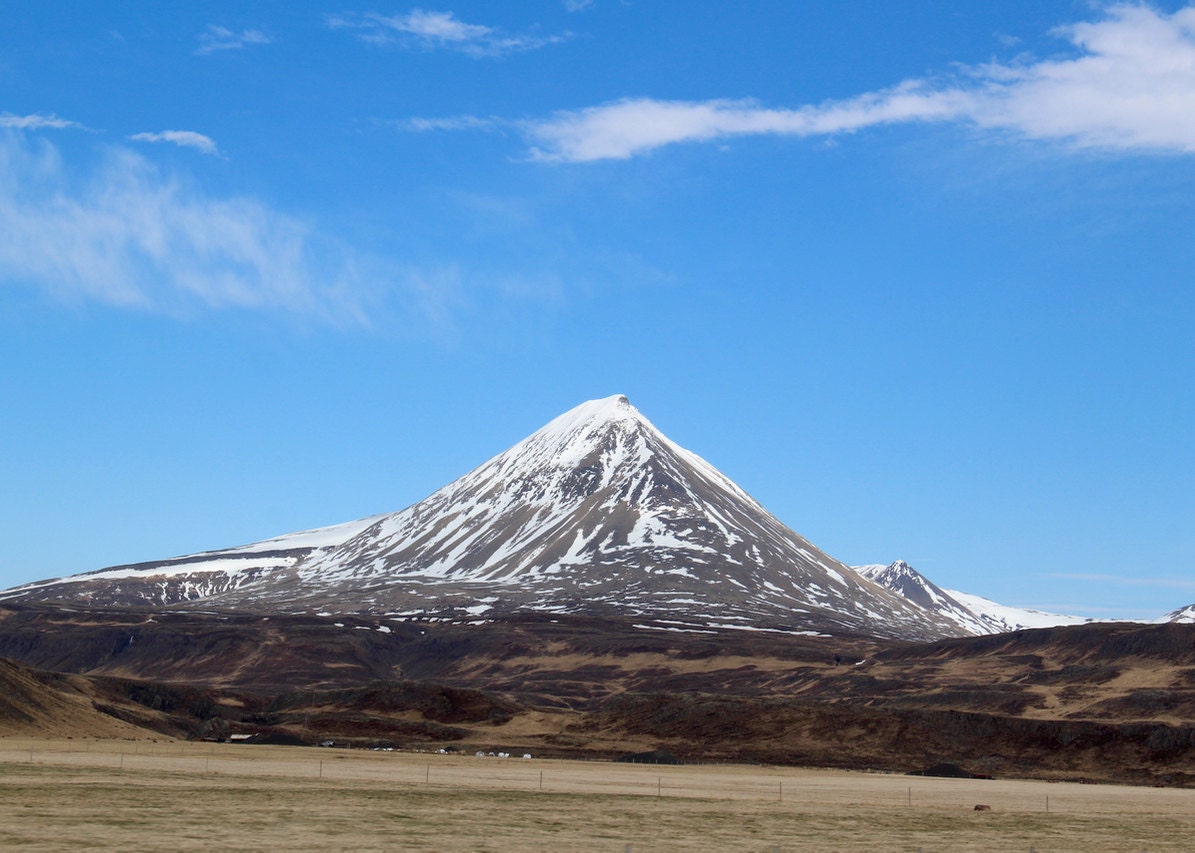 In order to prepare printable stamps the photos had to be simplyfied into black and white images, a process called posterisation. After tranferring the pencil outlines onto small rubber mats, two stamps for each image were carefully carved leaving only the seperated areas risen higher to be coloured in.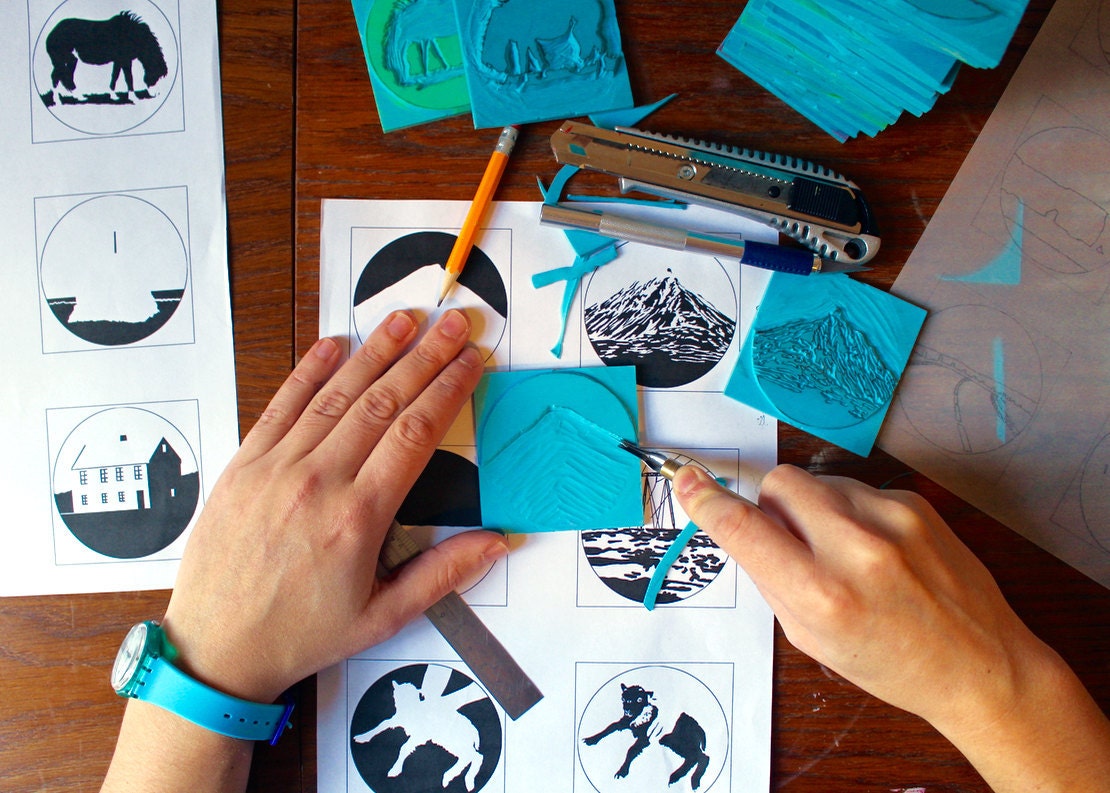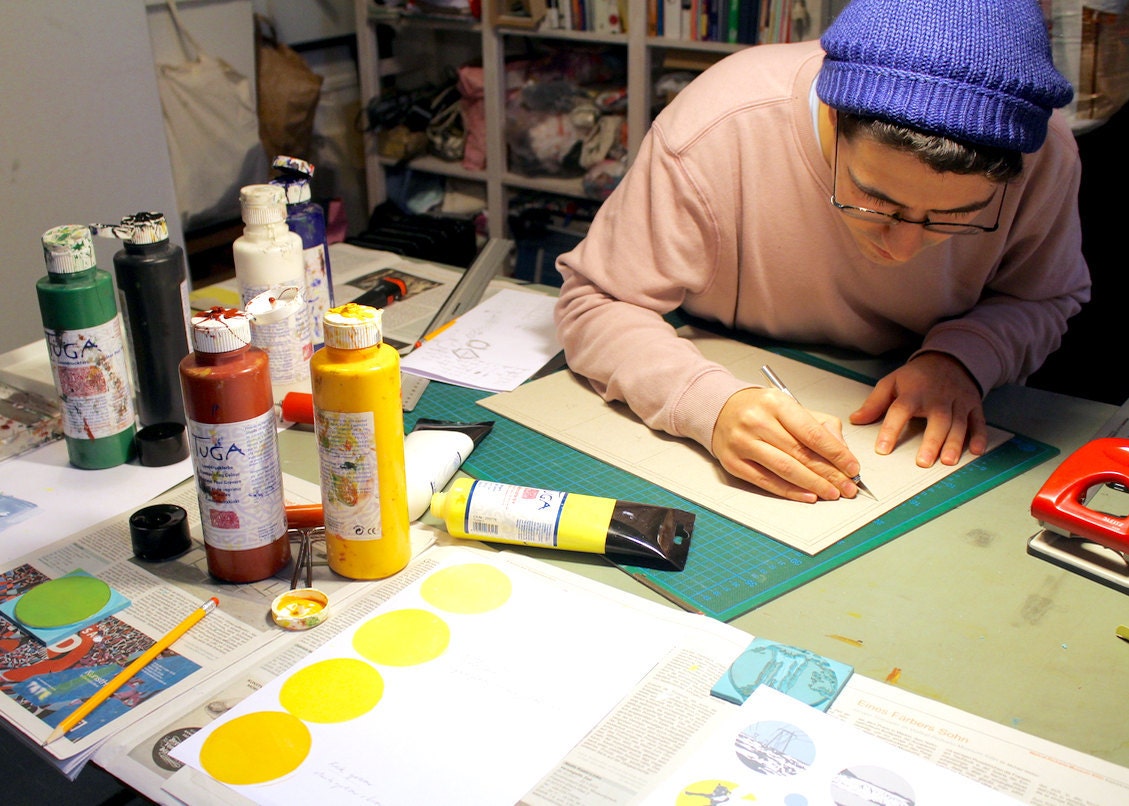 When mixing and testing the colours charts like these helped us to keep track of all the different tones and mixing ratios. The special blockprinting colour has a nice thick texture for rich results, but is still very easy to work with due to its water solubility.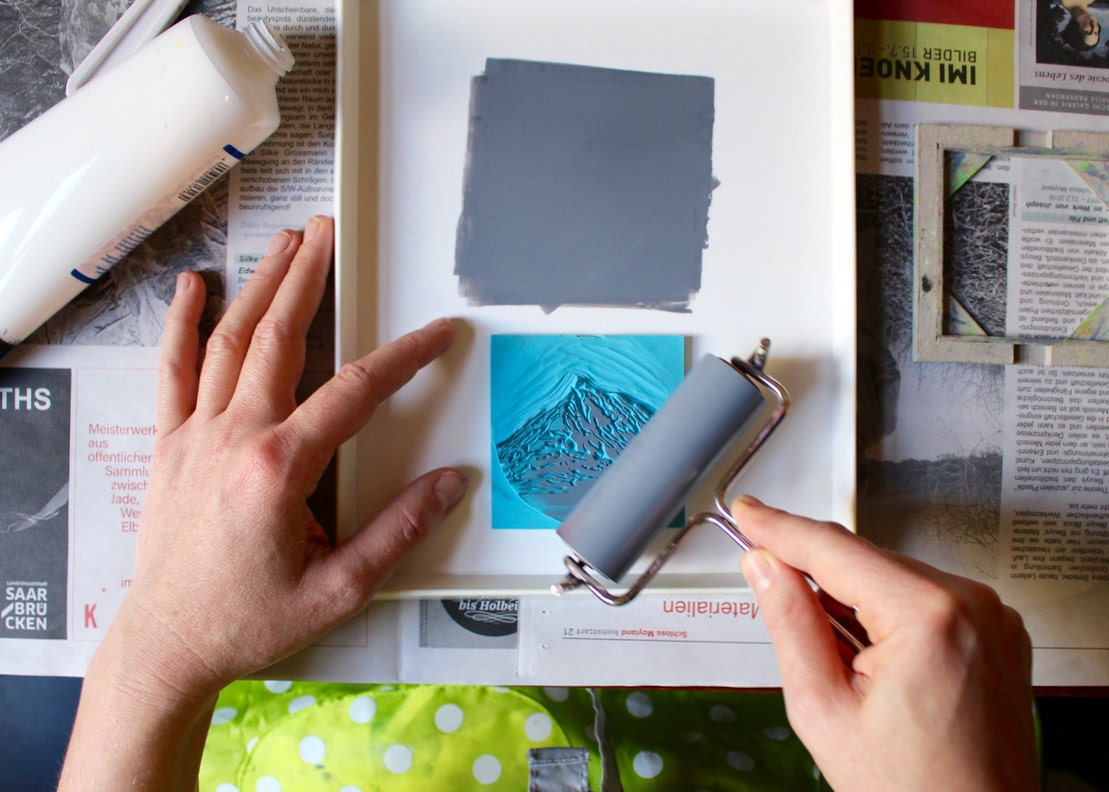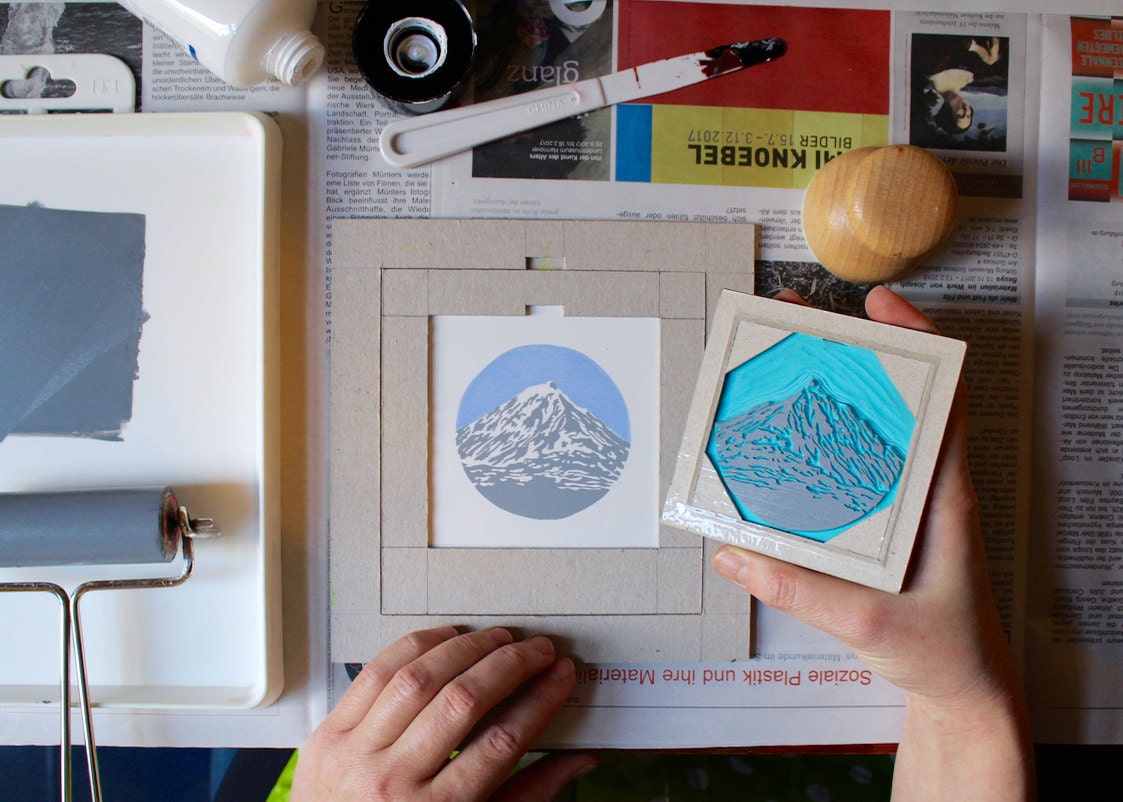 Ben came up with this genius cardboard frame system, which perfectly aligns the two prints into one final image and made my job of printing running smooth..
The final calendar is bound with two bookbinding rings and a sturdy black card for easy display. You might have also noticed, that there is no week or date shown on the month images: we deliberately passed on the usual number section, because it gives the freedom of reusing the calendar next year again or repurposing individual prints as cards or gifts.
So... if you feel you are not quite ready yet for 2018, discovering this unconventional art calendar page by page might just be the every-month-thing to look forward to in the new year ;)