We have been meaning to share some photos of our first mural for a local kindergarten with you for ages! We got it up on the walls already at the start of July, but then ran off for our summer holidays. So now a few weeks into the new school year, we look back at an intense four day painting marathon with big smiles from small people at the finish line.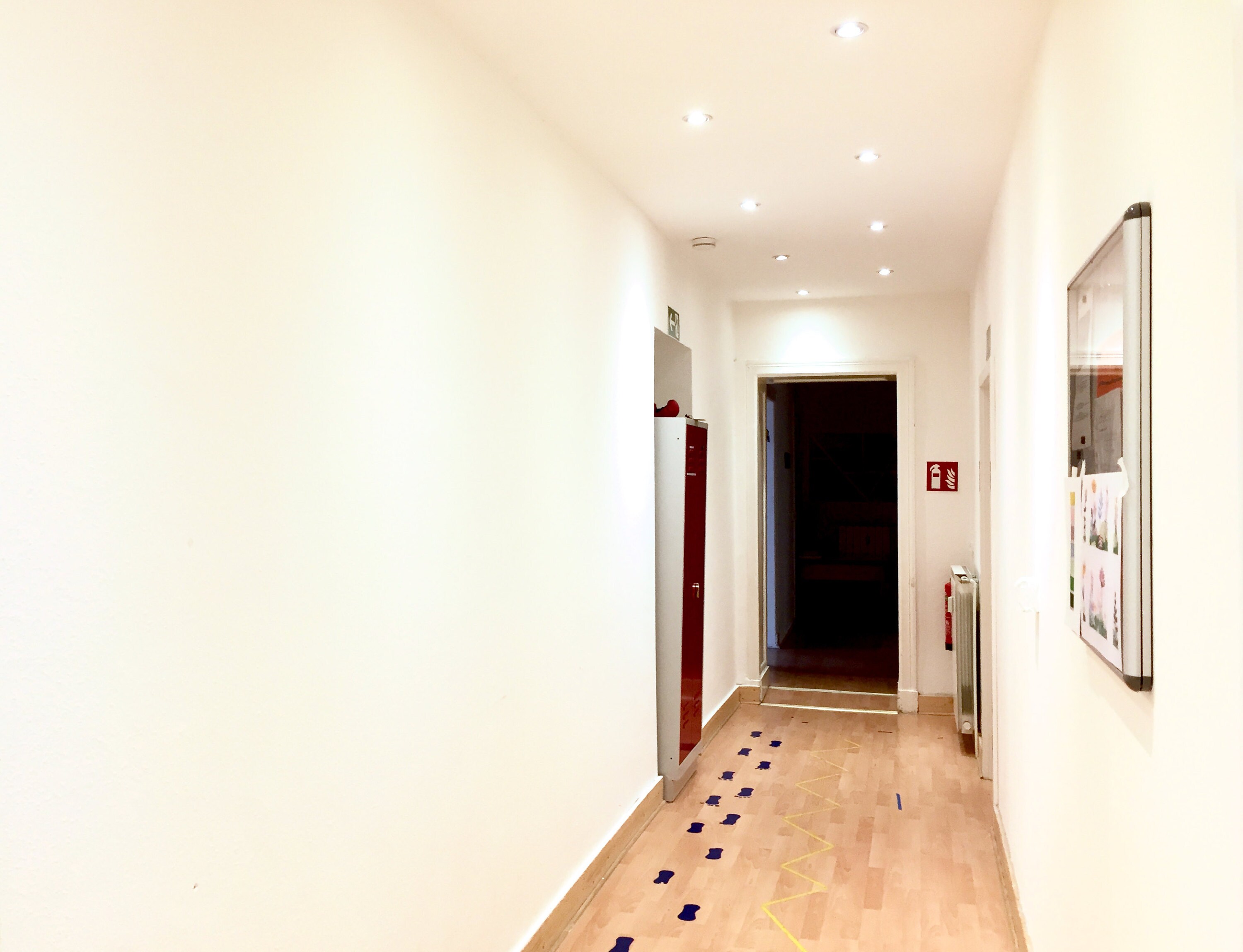 At our last parent evening I had the idea to make the entrance space, a white, but well-lit hallway, more welcoming and fun for the kids. The major inspiration came from the nearby park of the Schloss Charlottenburg with its beautiful flower beds. 
Cutting organic shapes and collaging them onto a rough outline of both sides of the hallway on an A3 format was ideal for planning the mural. Not only did this technique give me the freedom to experiment with composition and colour combinations, it also laid out the different layers of paint.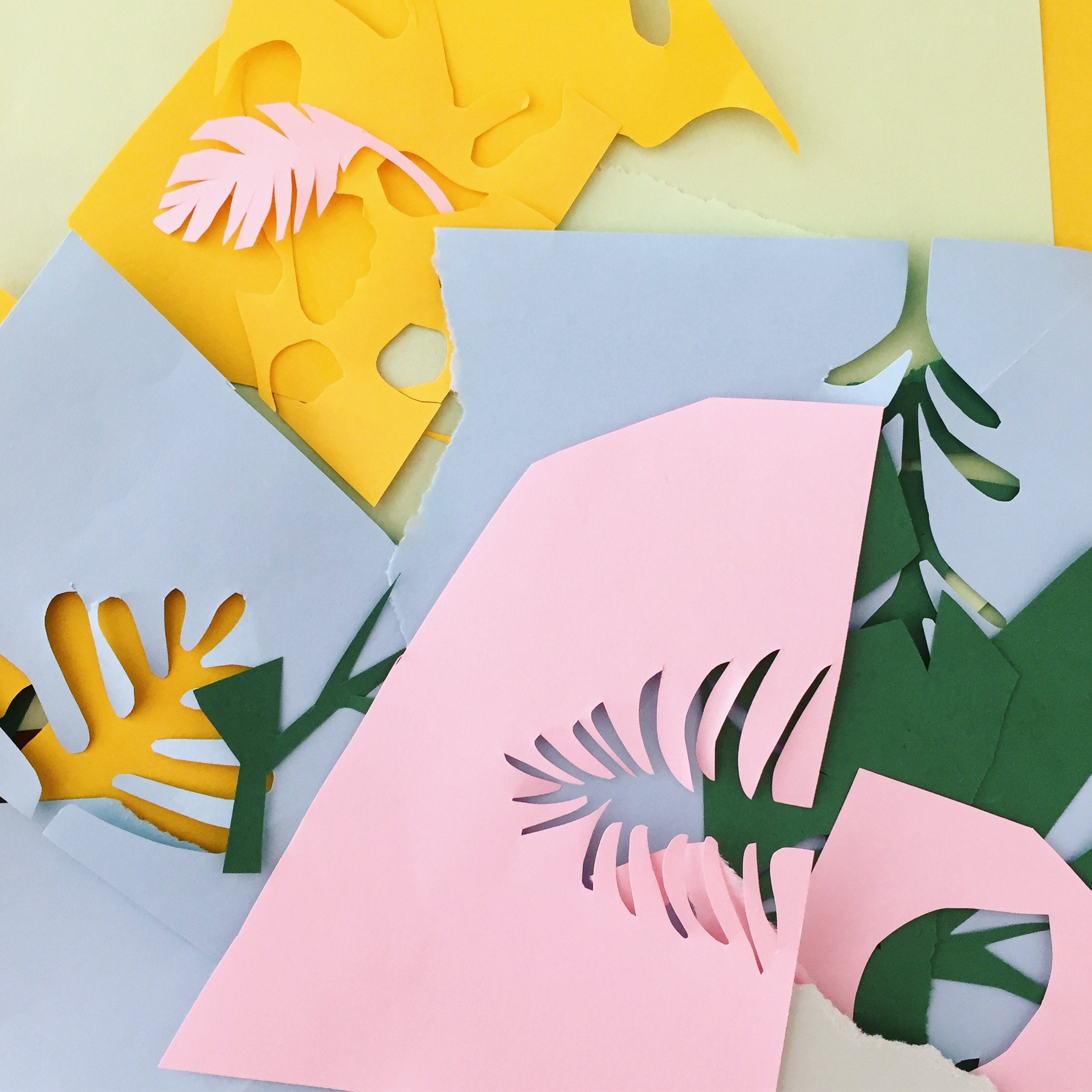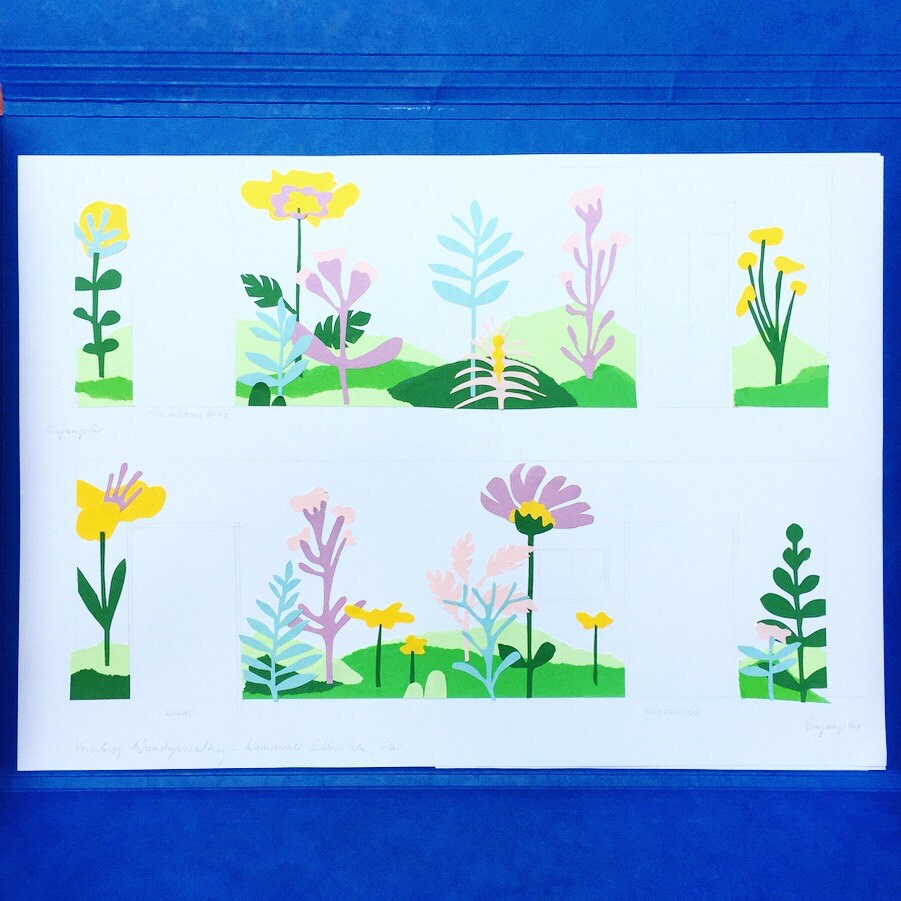 After the sketch was approved by the kindergarten management, the hallway was painted white by staff as a clean base. On Thursday, July the 5th I started to draw out the background of three different shades of green, which were then filled under the curious eyes of the kids.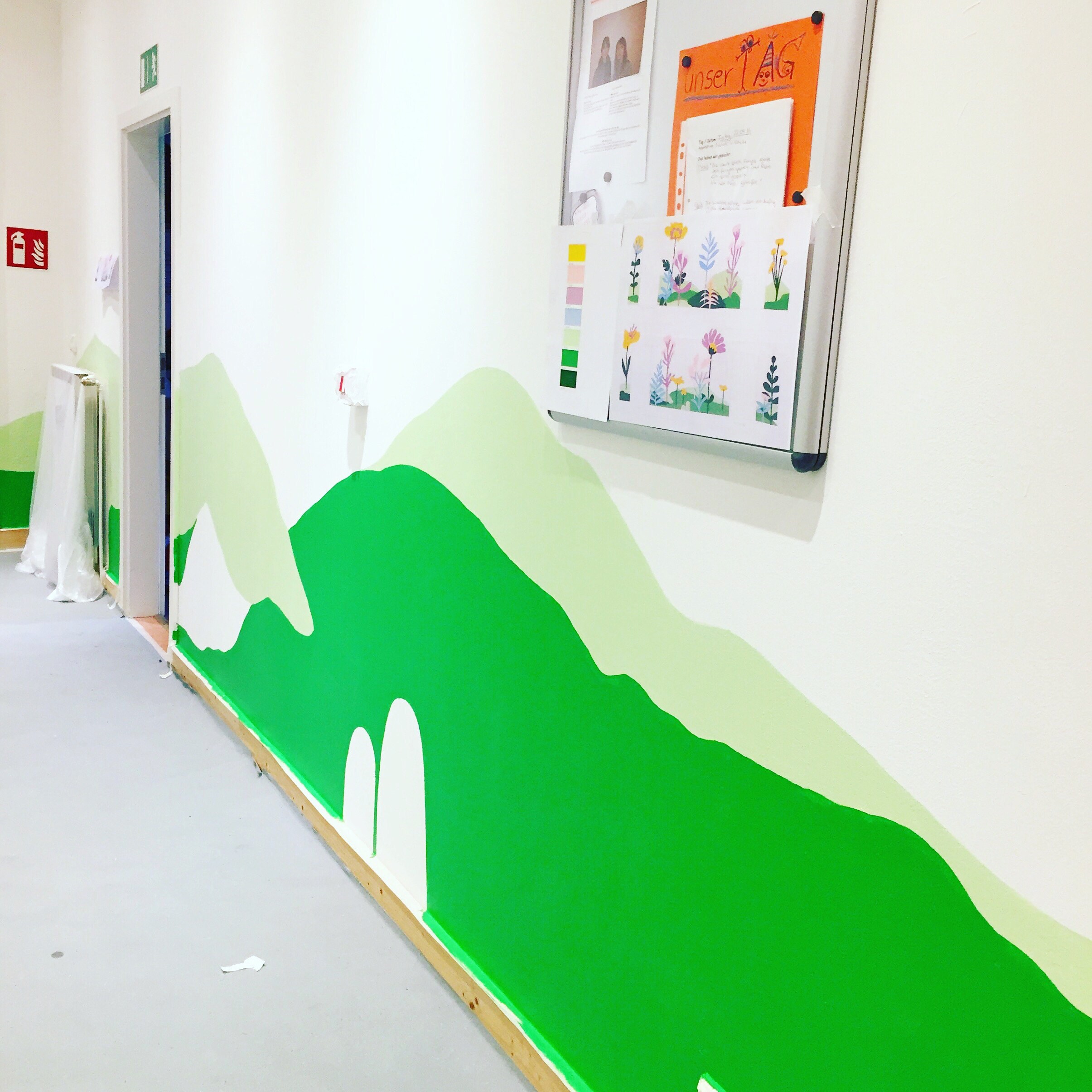 From there we added the giant flowers and plants in a mixture of soft pastel tones and a vibrant yellow to make the whole jungle garden come alive.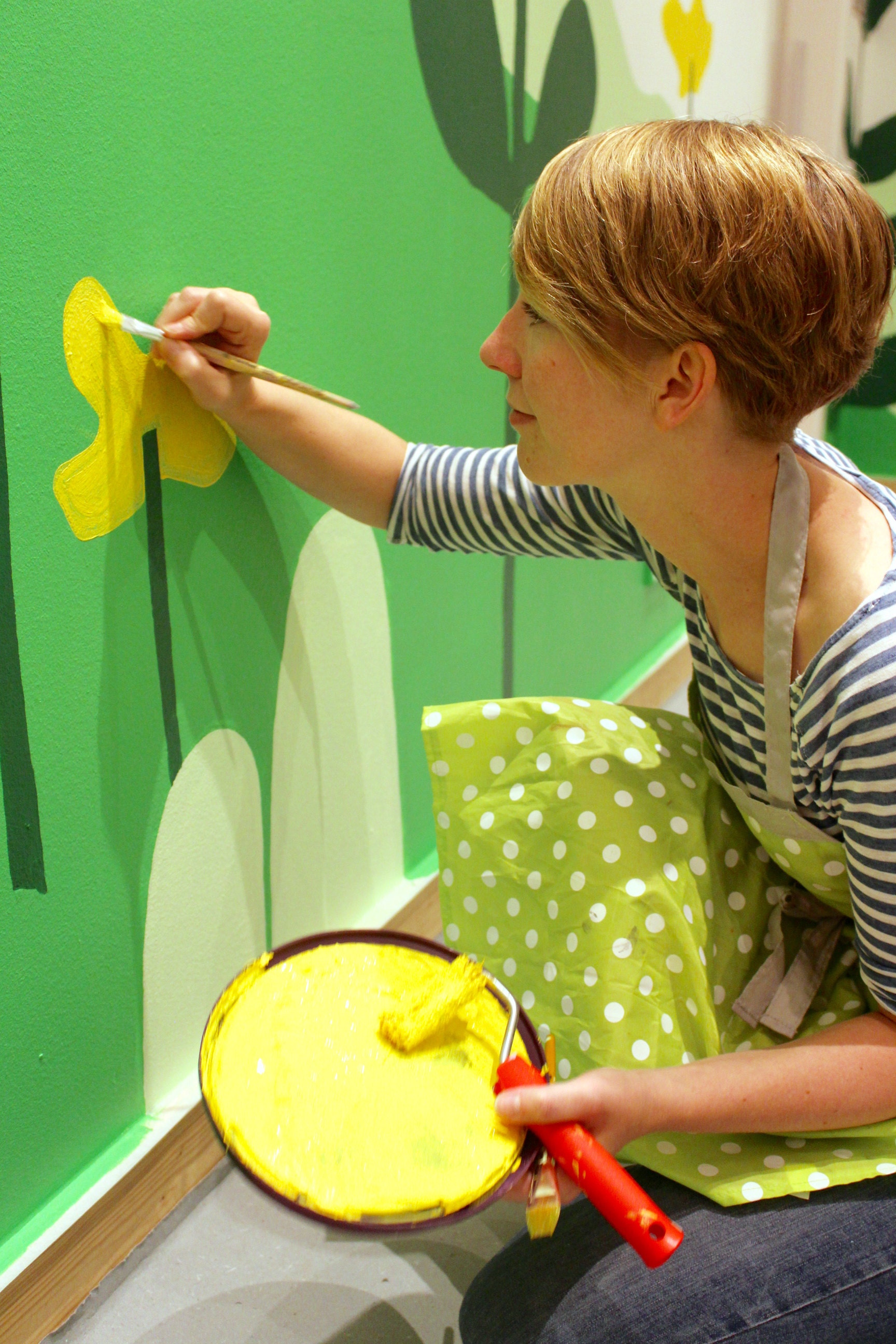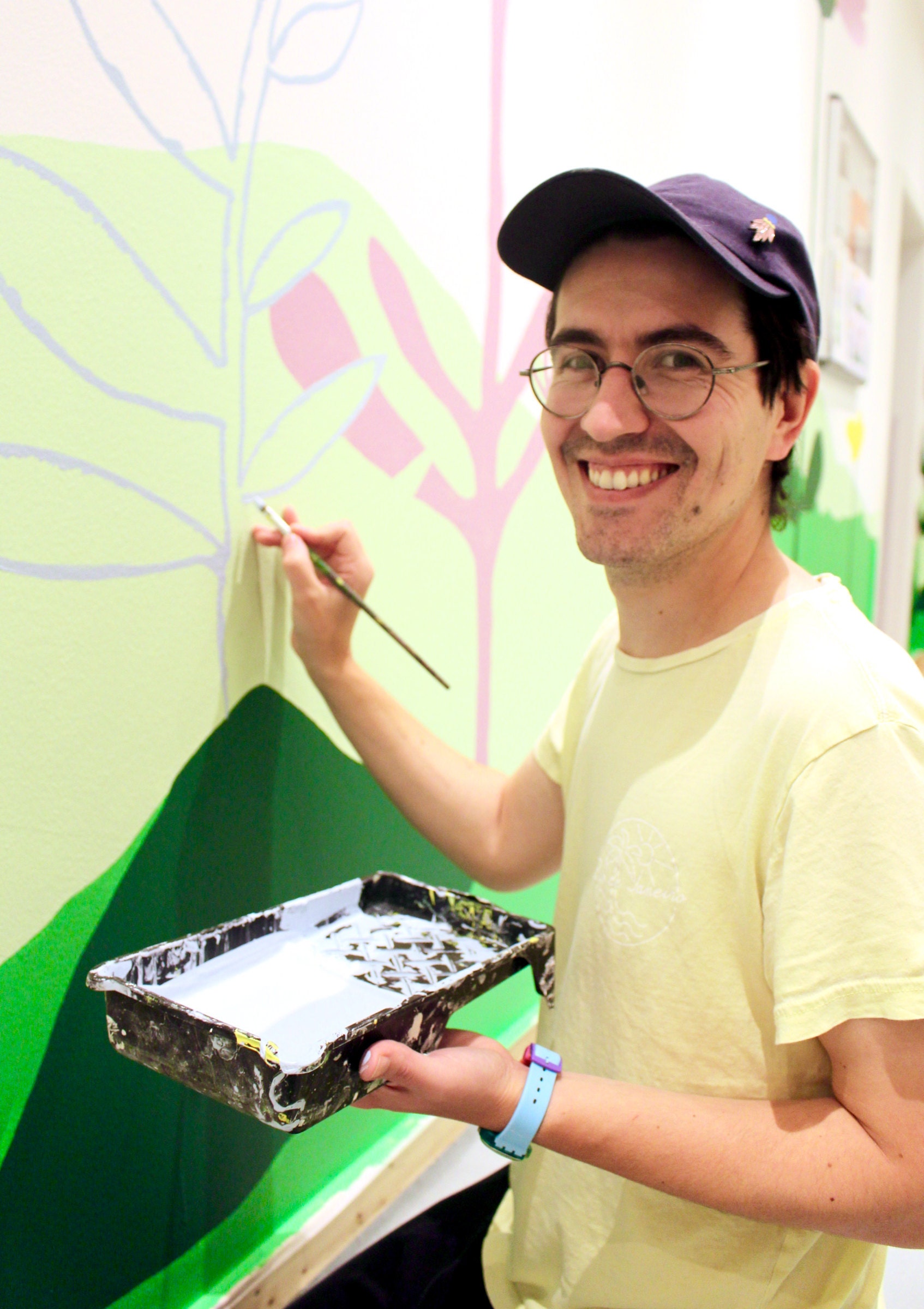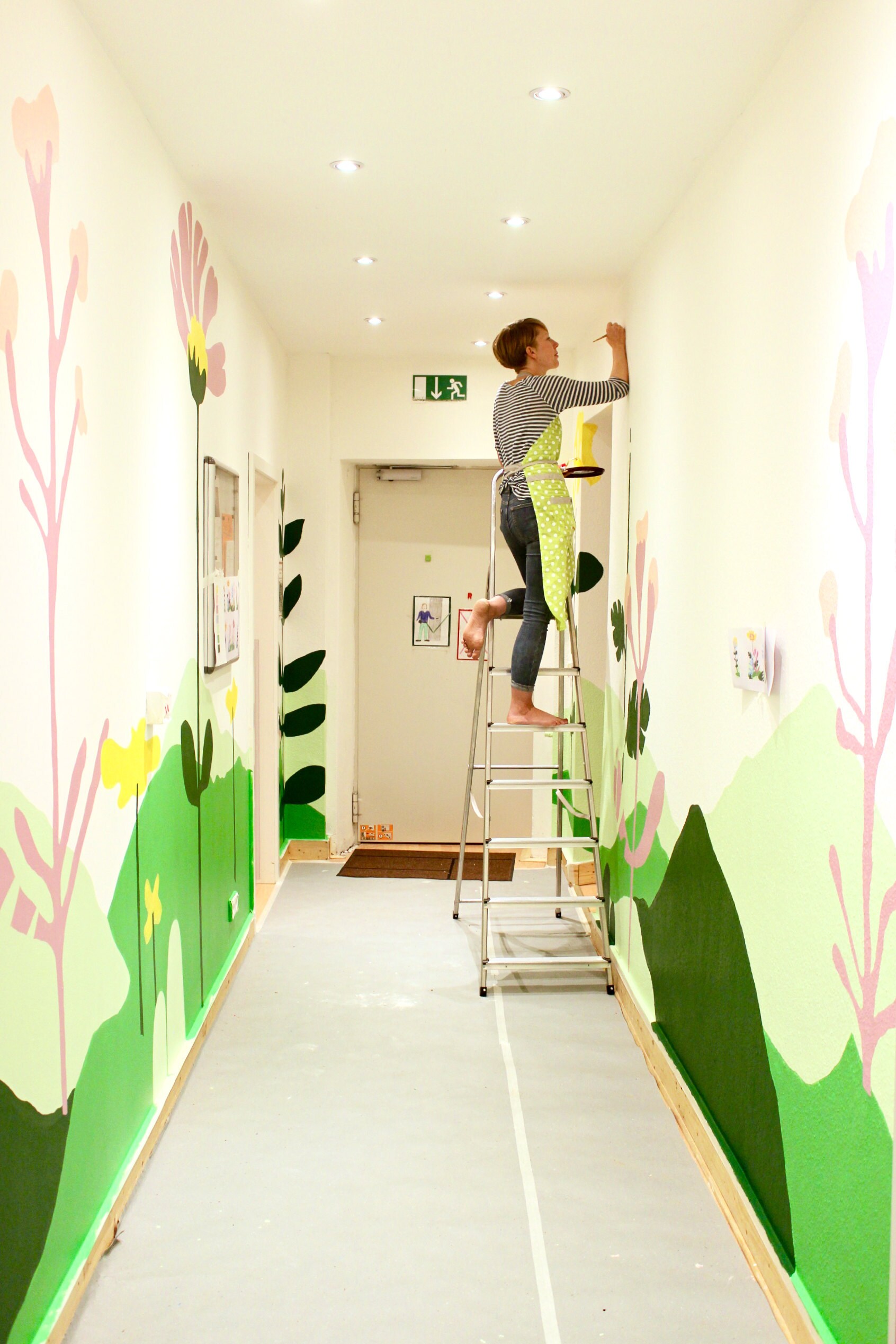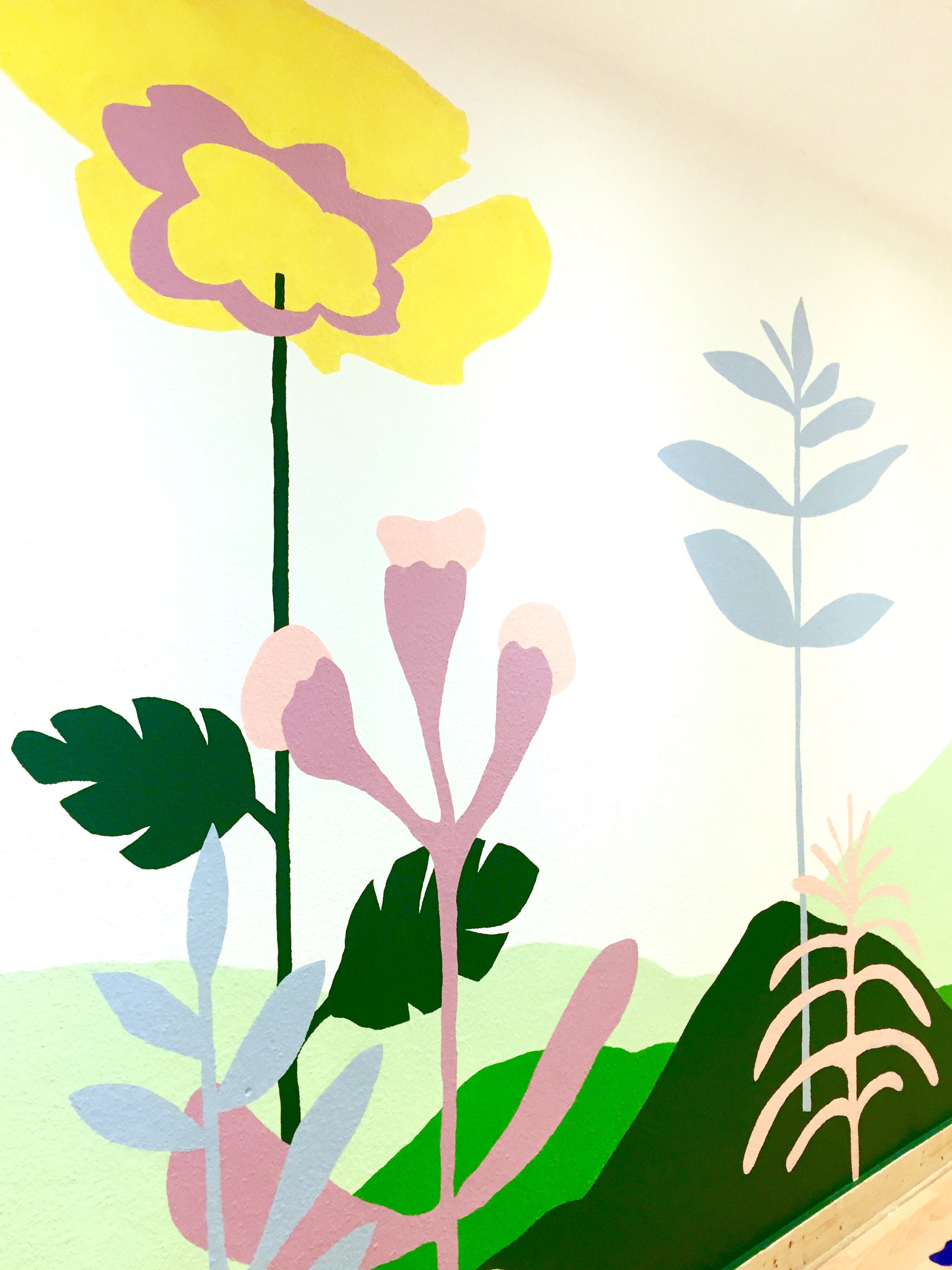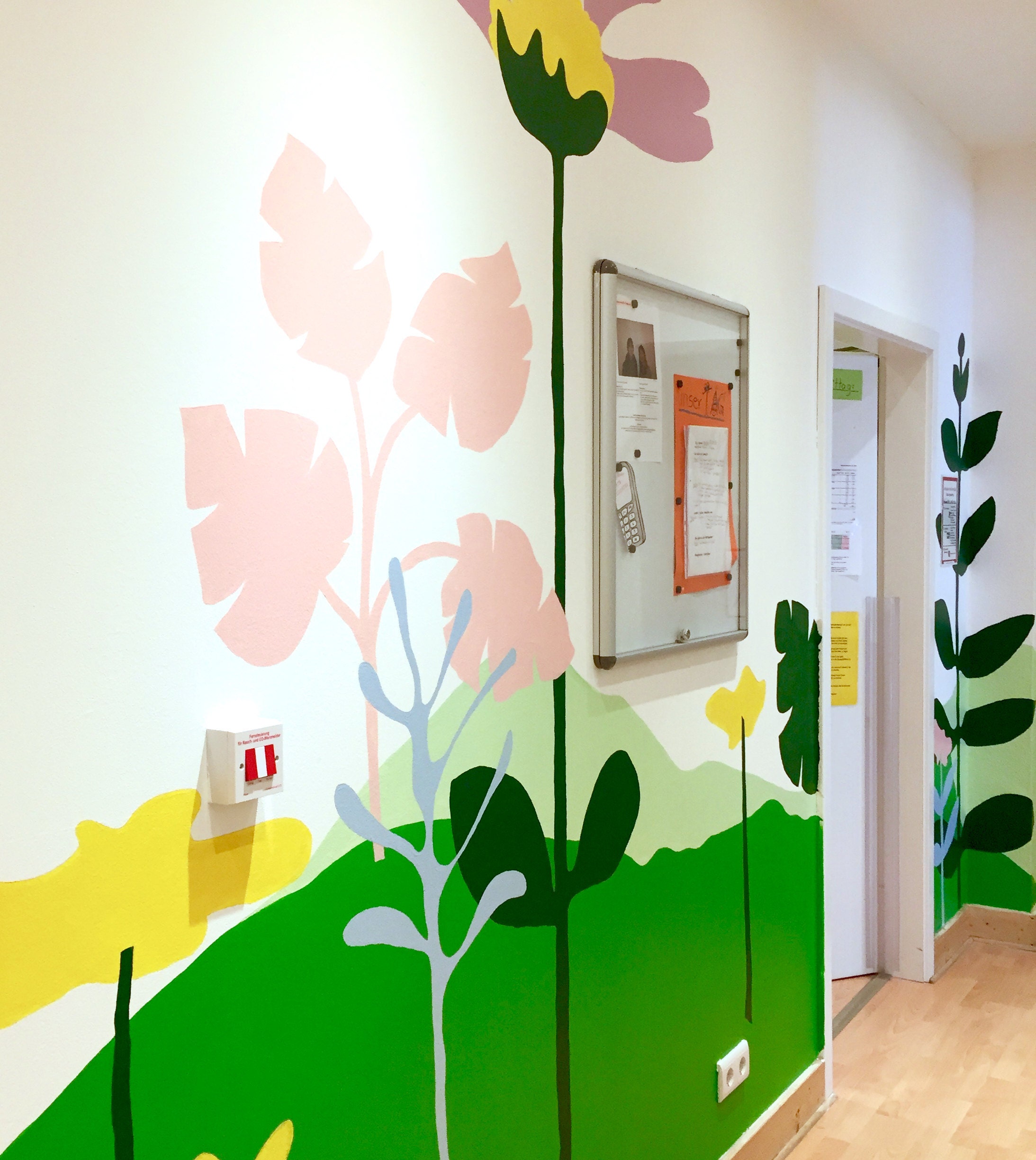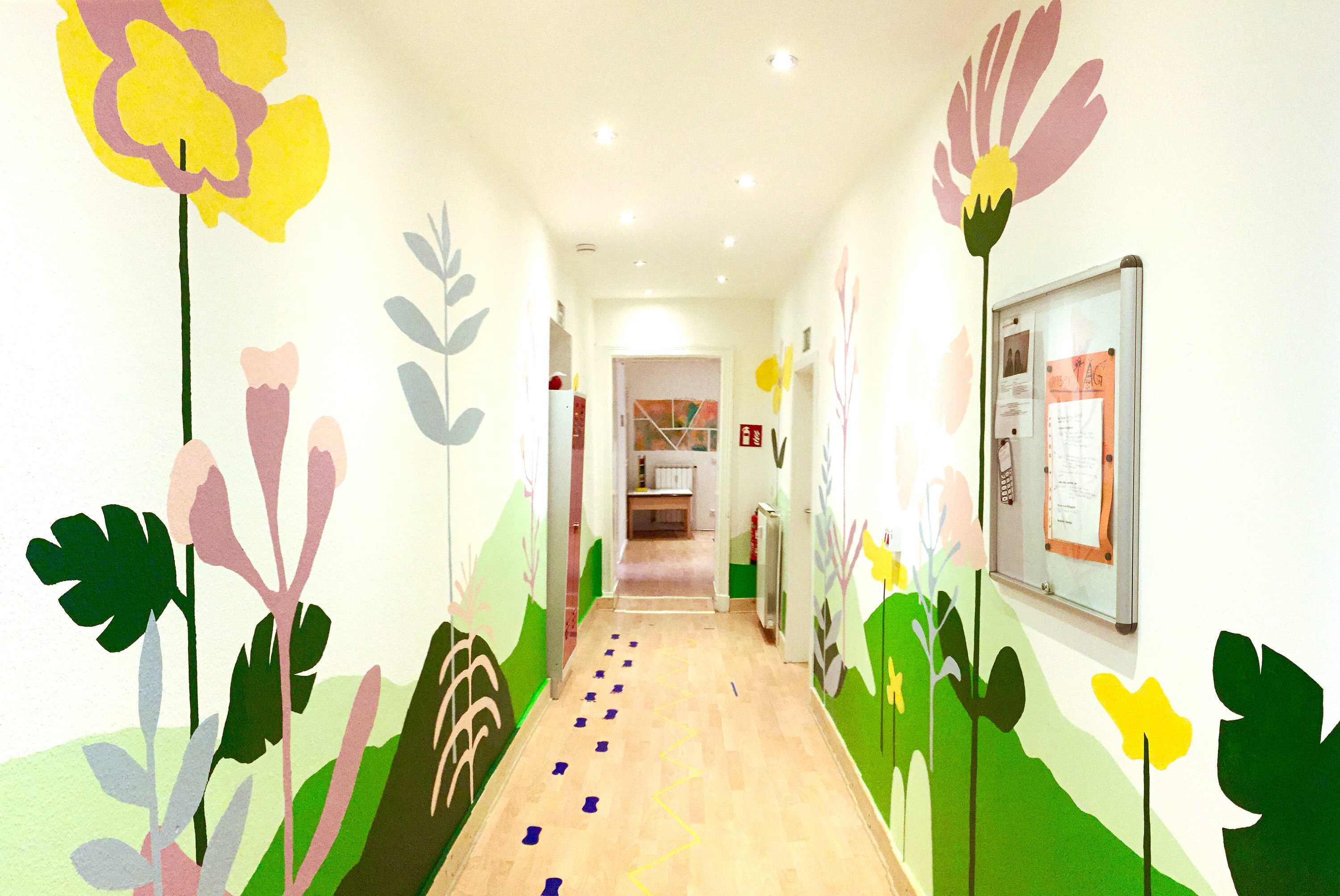 It was a challenge to keep focused during the busy buzz of a bunch of two- to six-year-olds, but we enjoyed working on the painting a lot and the happy faces of kids, parents and staff alike when they came through the door on the last day is such a priceless reward!