'En fil de aiguille' literally translates as 'from the thread to the needle', but can also mean 'one thing leading to another'. The title of the newly published book, which features my work, is a very fitting nod to the patience and process invoved in creating a delicate image stitch by stitch. 
I was approached by the author Charlotte Vannier earlier this year and the result is just stunning! The book presents the journey of 82 embroidery artists from all generations and continents, their influences, the technical challenges they face and the message they wish to convey through their work.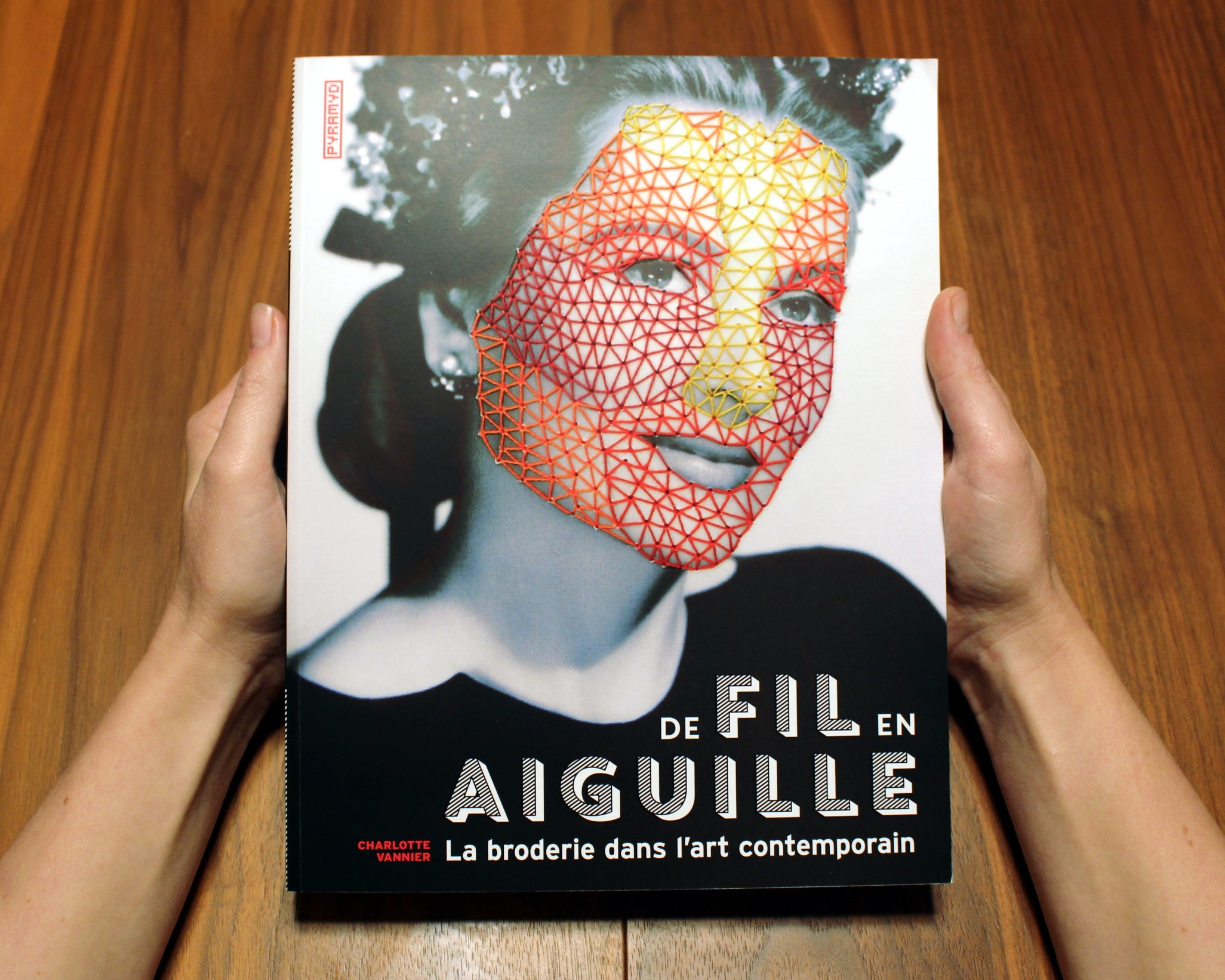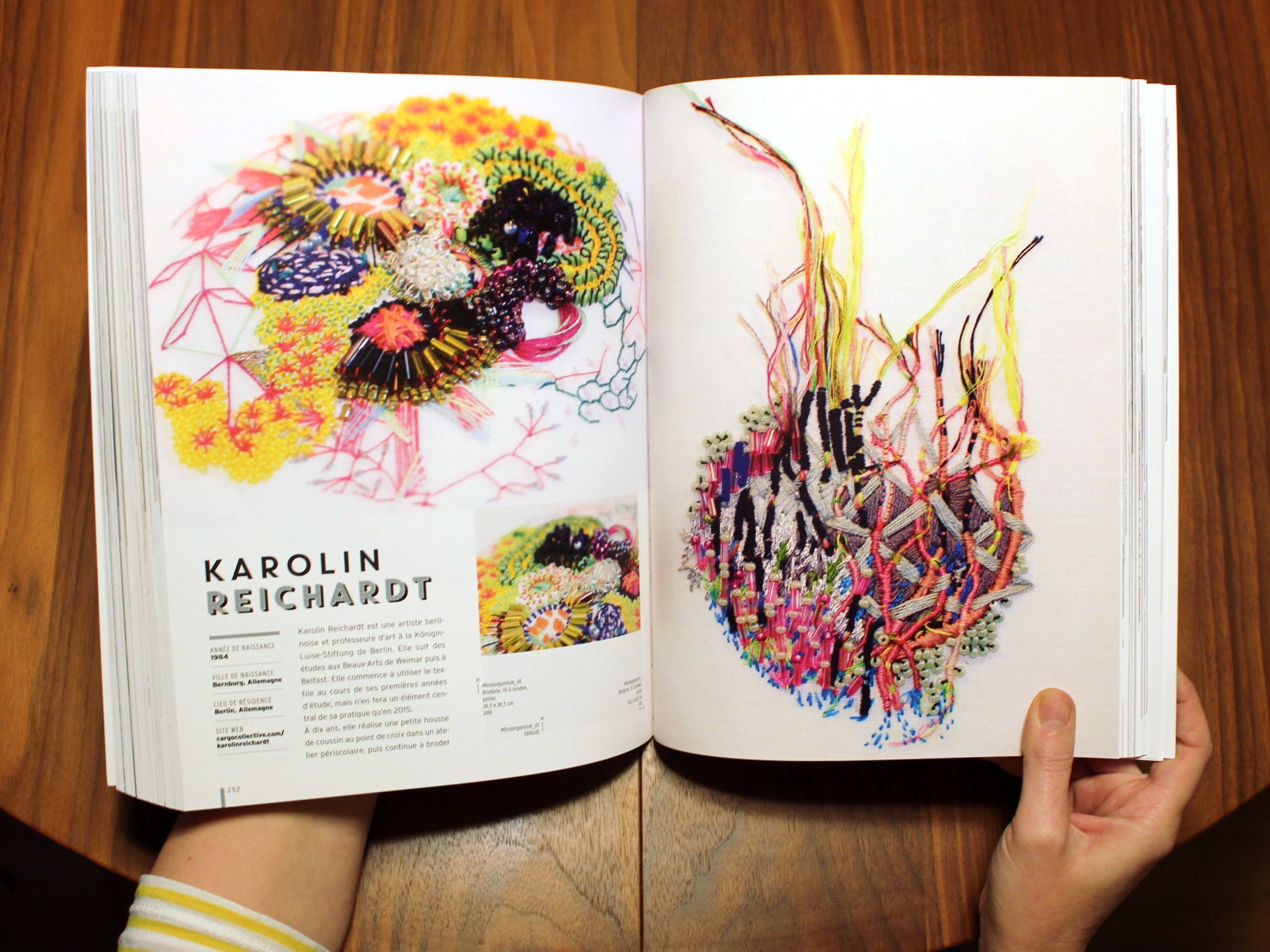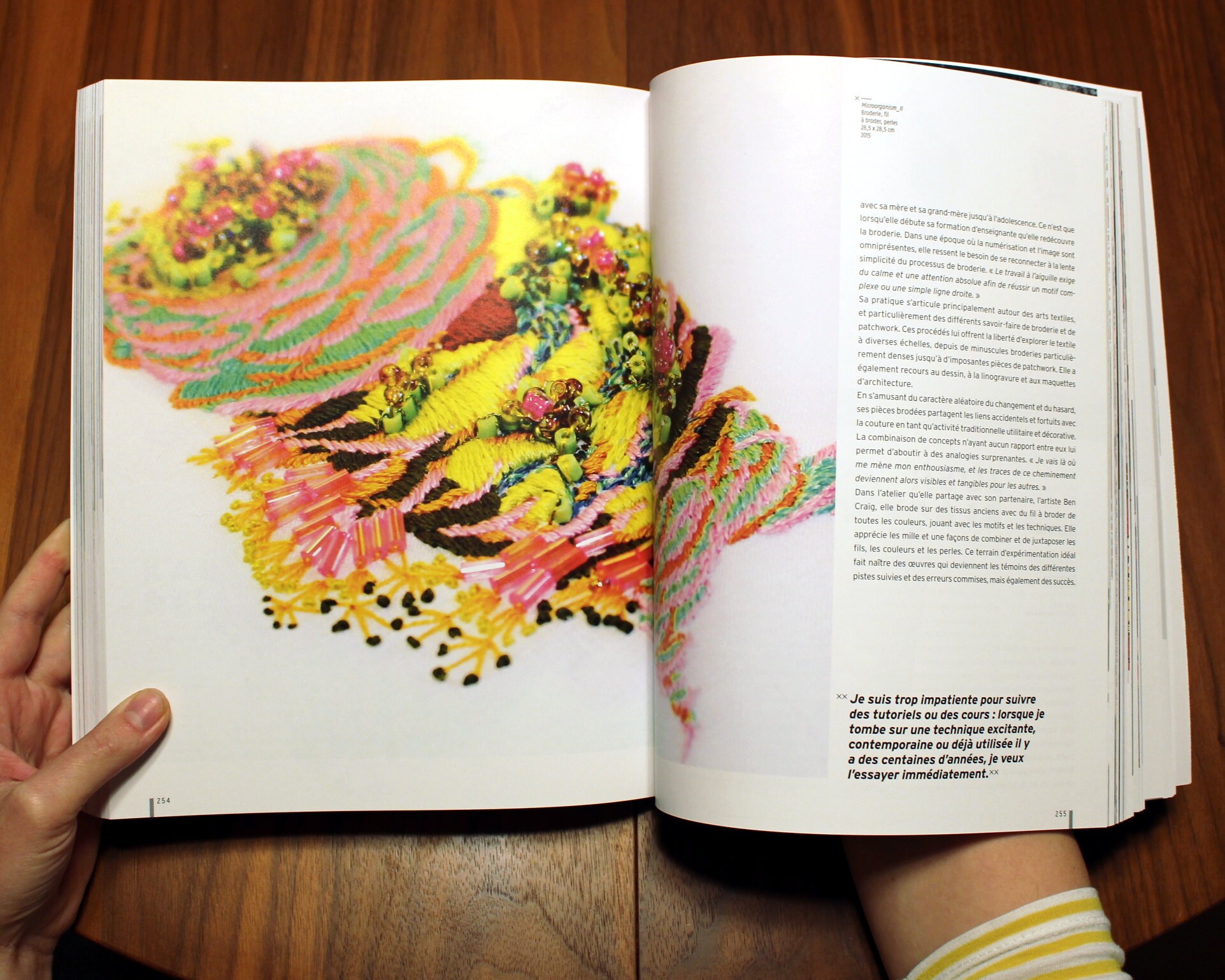 It is such an honour to be part of this amazing compedium and it has spurred me on to continue working on my biggest embroidery piece so far. I am retracing my son's first drawings on a preprinted pattern. I am interested in the expressive quality of these intuitive marks and how they play along the intricate traditional pattern as well as the idea of learning through copying.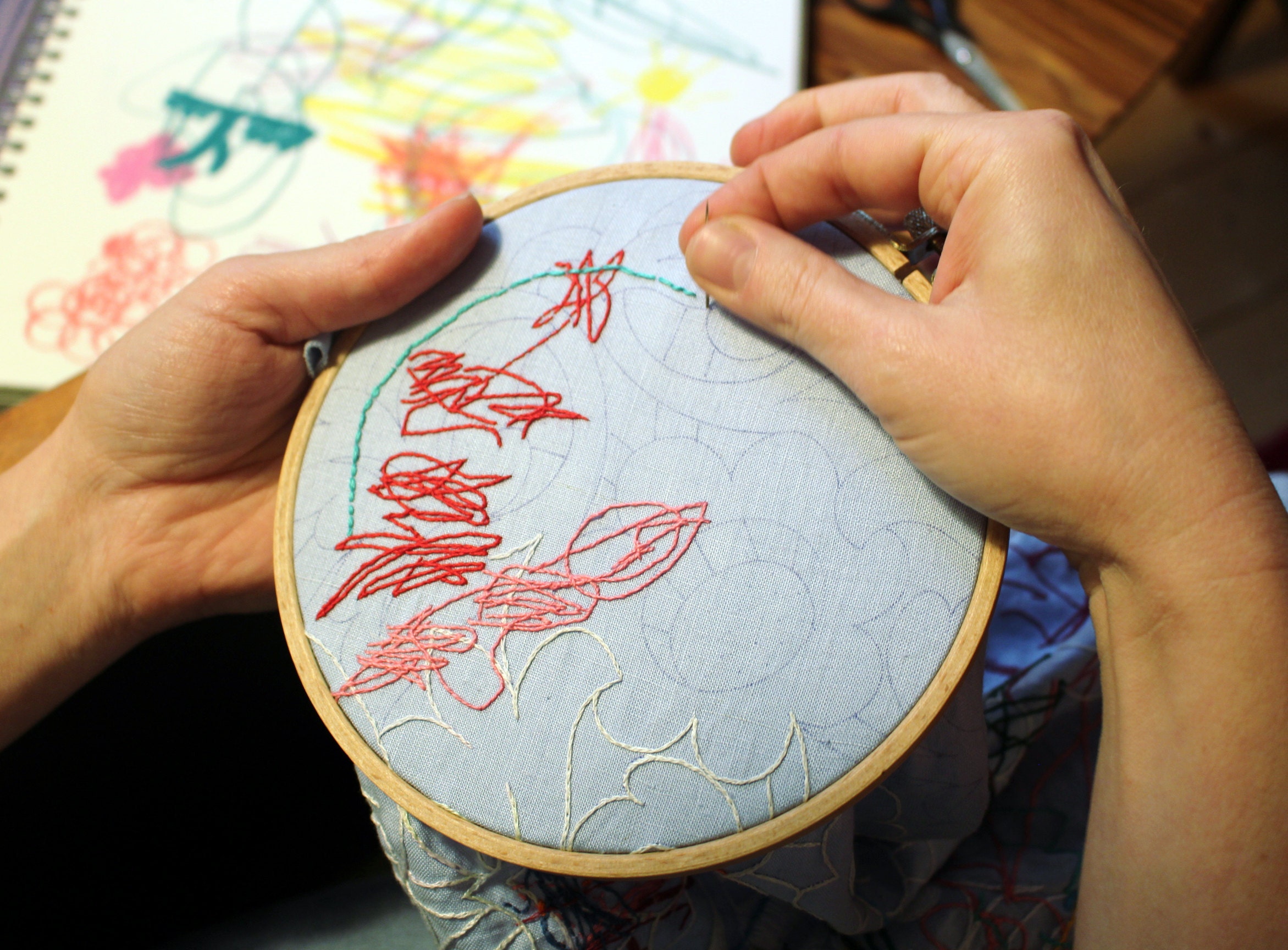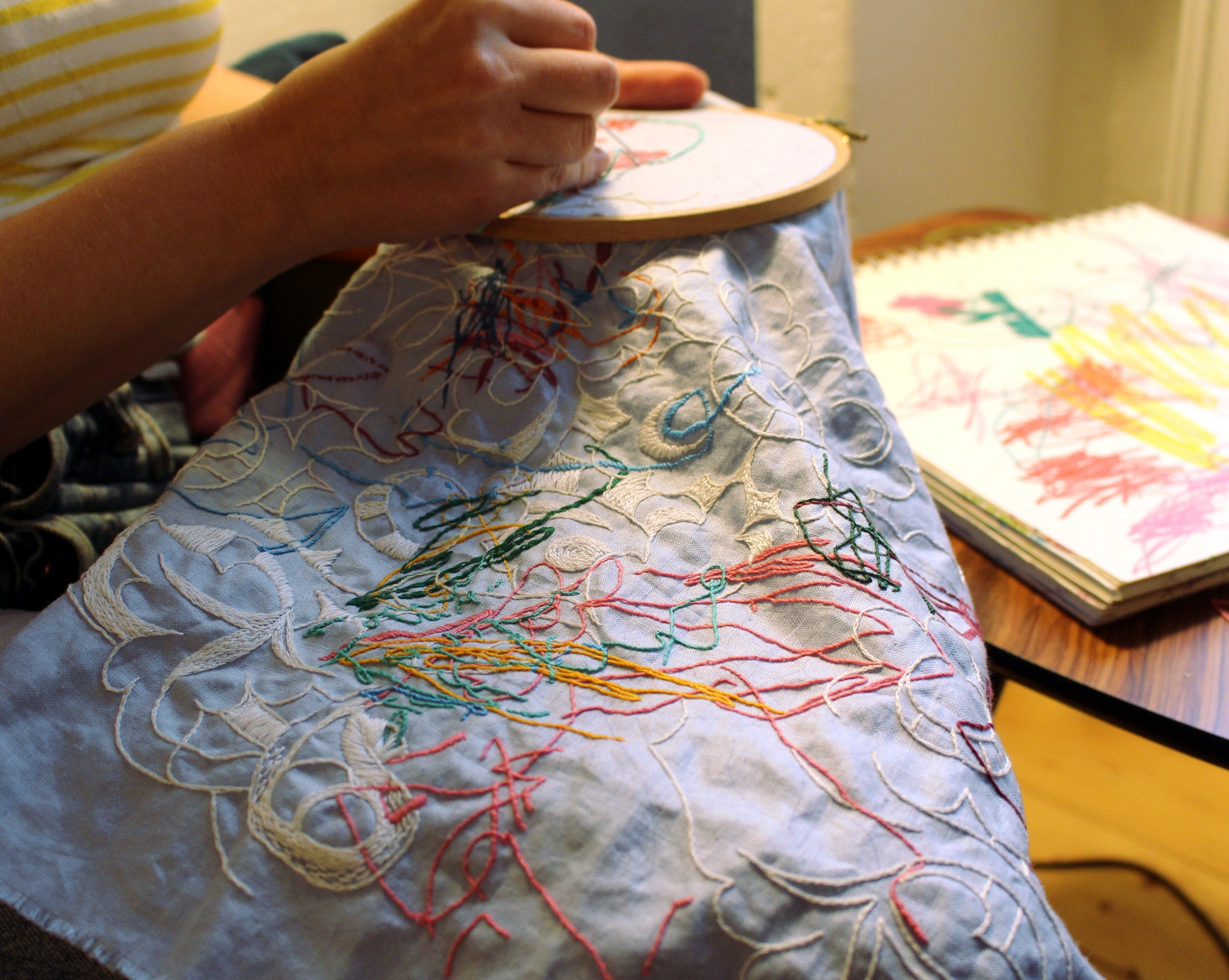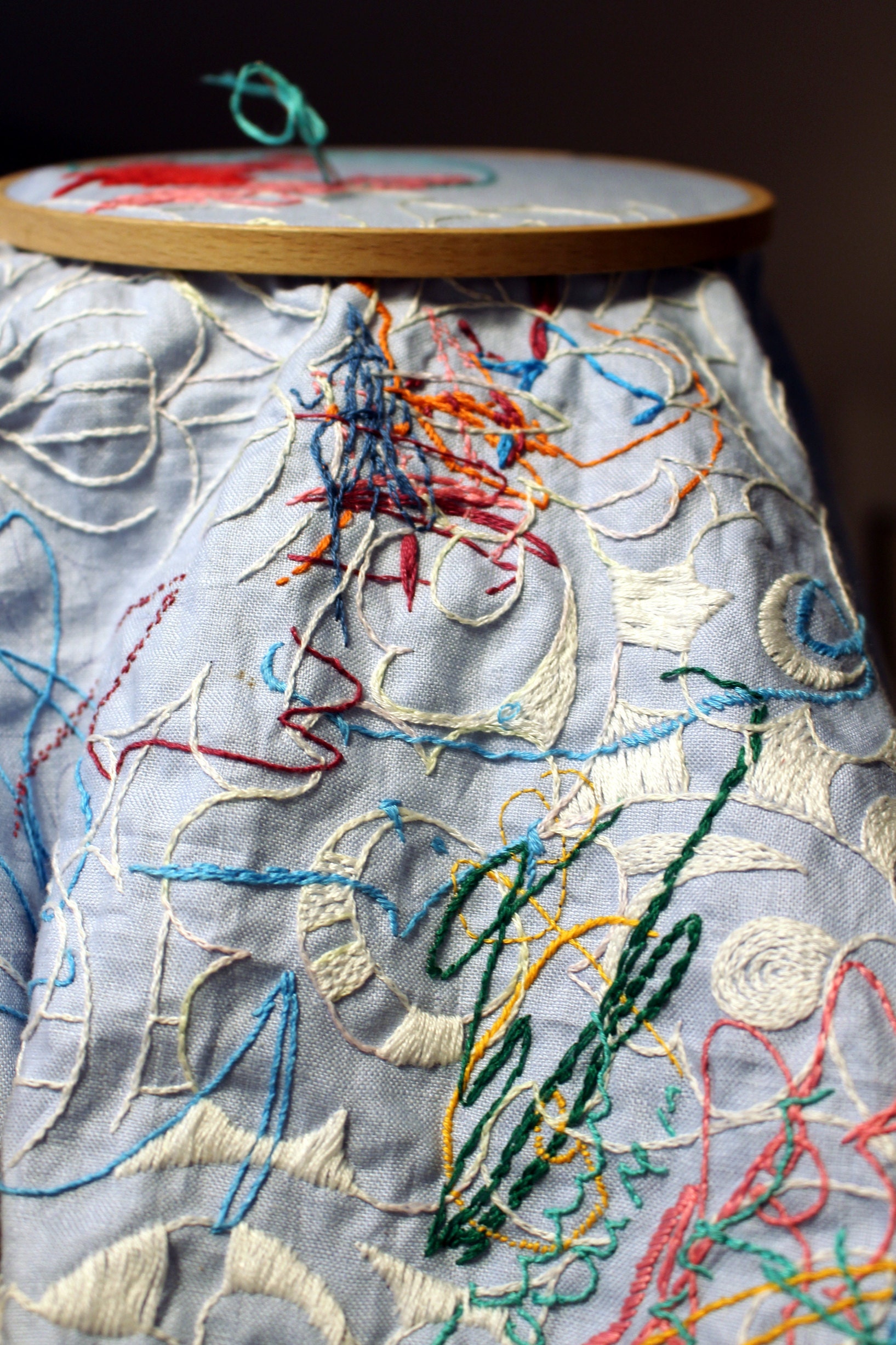 'En Fil de Aiguille. La broderie dans l'art contemporain' by Charlotte Vannier, Pyramyd editions, 2018, ISBN 978-2-35017-441-9